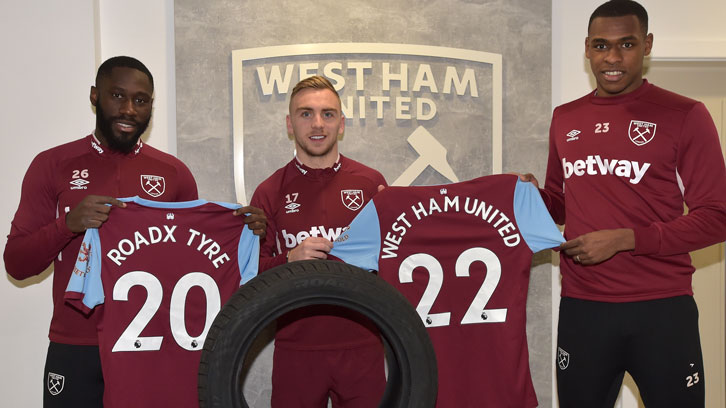 West Ham United is delighted to announce RoadX Tyres as its Official Tyre Partner. 
RoadX Tyres is a new tyre brand which successfully launched around the world at the end of 2019. The company focuses on providing comfortable and durable high-performance tyres and is backed with the highest level of testing, manufacturing, and research and development capabilities. 
Janis Amolins, RoadX Tyre's Sales Director for Europe, stated, "This is an exciting prospect for us. As a new brand in the market, we wanted to partner with a team that is in the biggest league in the world, and has one of the biggest fanbases out there. We are thrilled to partner with West Ham United for the next two years and look forward to engaging with their fans around the globe."
West Ham United's Chief Commercial Officer, Karim Virani said: "We're really pleased to start our partnership with RoadX Tyres and look forward to working with them as they grow in their market. It's been a fantastic process working with RoadX Tyres and Lagardere on putting the partnership together so it's exciting for us to be able to share the news more widely and I thank all parties for their support.
"With RoadX Tyres being part of the Sailun Group in China, it is an absolute honour and privilege to be associated with such a prestigious and highly recognised organisation."
To learn more about RoadX visit their Facebook page by clicking here.