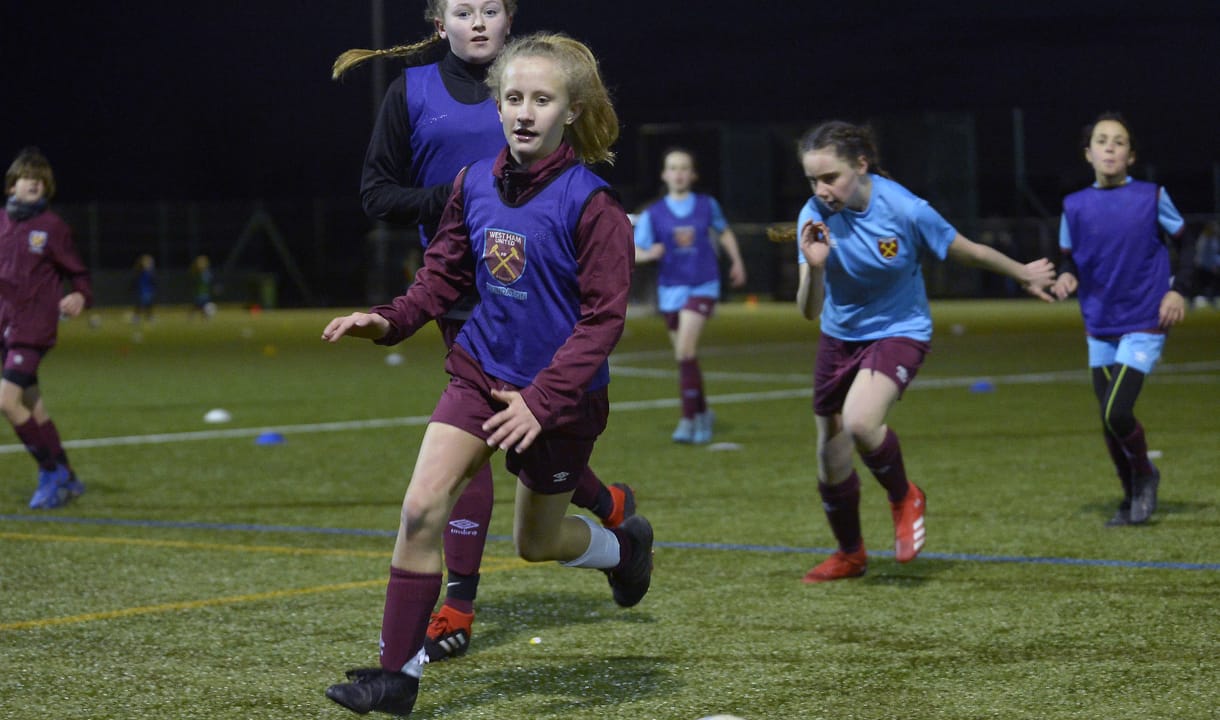 Three weeks ago, Kiki Christofi joined the West Ham United Foundation undertaking the role of Female Integration Officer in the Football Development department to support the female participation pathway across Foundation programmes.
We caught up with Kiki and asked her some questions to help us learn more about her and her role.
Q: What made you interested in this role? 

A: Combined with my love for the game, and growing up playing football with the boys at school, this role not only allows me to create the opportunities I wish I had, it also means there's a female role model working in sport, and this gives me the chance to inspire young girls and inspire their future, both playing and working!
Q: Tell us more about your role
A: I have a variety of responsibilities in my role, from identifying and providing opportunities to increase sports participation with intention to inspire, change perceptions, and increase confidence in playing, to working on the WHUF women's player development pathway programme, and progressing players within this. 
Q: What do you like about this? 
A: It's great to be in a role that contributes to the growth of the women's game, both in playing and in a working role. 

I think what's important to recognise is that you can be anything you want to be!

Q: What are you most looking forward to?

I'm really looking forward to creating and developing the pathways that build a better future for girls in sport!