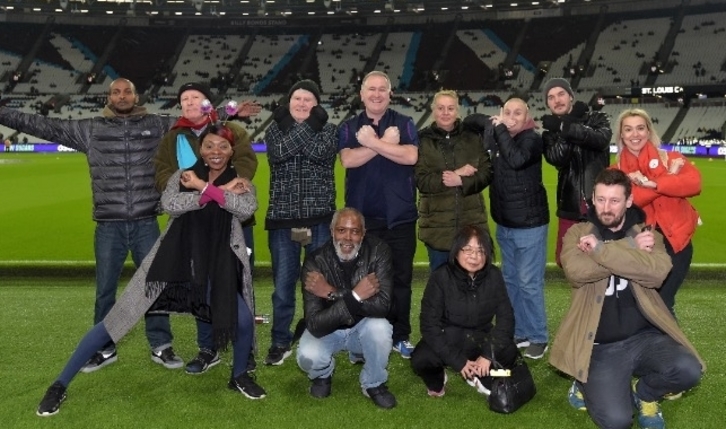 Topping off the West Ham United presence in the Diversity Awards nominations is the Foundation's Community Sports Manager, Austin Hughes, who has been nominated in the 'Positive Role Model (Disability)' category.
This adds to the West Ham United Foundation's presence in 'Community Organisation Award for Multi-Strand' and volunteer Neal Crowley, who is also in the 'Positive Role Model (Disability)' category.
Austin oversees all community sport outreach, from football to tackling anti-social behaviour, working with partners from the Metropolitan Police to the Premier League to grassroots organisations. He is always striving to deliver outstanding pieces of work which ultimately drive inclusivity across the organisation.
Leading a multi-disciplined team, Austin has set up events for everything from youths to persons with a disability to refugees to the homeless.
Foundation CEO, Joseph Lyons, said: "It's fantastic to be represented in these Awards with three nominations so far! Since Austin joined the Foundation over four years ago he has been a key component in the development of West Ham becoming a leader in equality, diversity and inclusion, which has shown his colleagues the power that this approach can have. 
"He's got a unique ability to engage with a range of stakeholders to ensure that we remain committed to our people-centred approach, helping others to engage and foster new friendships, and feel more welcome across the community."
In order to help Austin get shortlisted we need your support! Add nominations through the link below; you have until 18May 2020 to vote! 
Vote for Austin: https://nationaldiversityawards.co.uk/nominate/28209/
You can also vote for our other two nominations, Neal Crowley and WHU Foundation, through the links below:
Vote for WHU Foundation: https://nationaldiversityawards.co.uk/nominate/28212/ 
Vote for Neal: https://nationaldiversityawards.co.uk/nominate/28023/