West Ham United players Pablo Fornals and Carlos Sanchez paid a visit to Snaresbrook Primary School to help celebrate World Book Day this week.
As part of the Players' Project the pair participated in a Premier League Primary Stars session for Key Stage 2 pupils at the school, delivered in partnership with the West Ham United Foundation.
Author Alex Bellos and illustrator Spike Gerrell were on hand to use football to teach subjects ranging from biology and geography to drama, as seen in their Football School series of books.
The players then answered questions on their careers from the youngsters, before telling West Ham TV how rewarding they found the experience.
Fornals said: "I think this is good for the children, and for us, to remember where we came from. It's fun to do this.
"I loved reading growing up and I continue to read now. Normally on my travels, every time I take a book because I love to read."
"It's great to use football to learn these subjects in school. It's not just the football, and the studies, but meeting other people and being good with your friends and classmates too."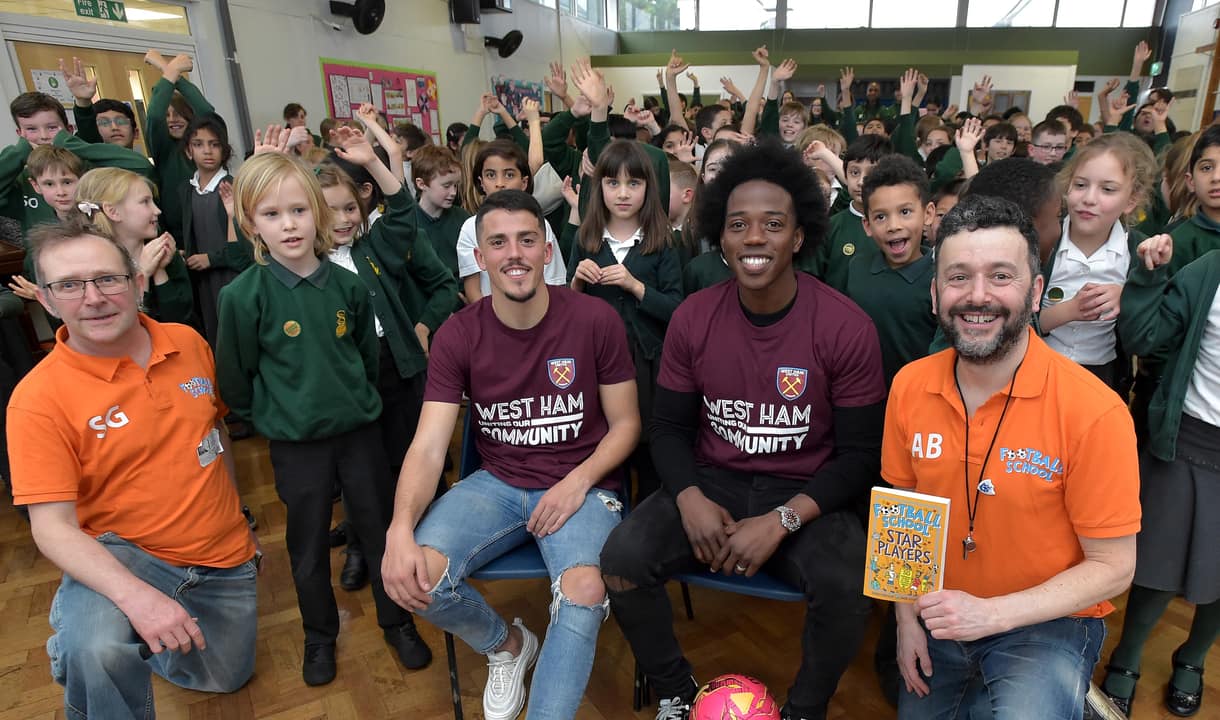 Sanchez added: "I think the Players' Project is very good and I really enjoyed today, encouraging the children to read. It's very good for me and for the children.
"You could see their faces and they were very happy and very excited. To give time to the children and learn was very enjoyable."
World Book Day took place on Thursday 5 March, with a mission to give every child and young person a book of their own. 
It's also a celebration of authors, illustrators, books and a celebration of reading. In fact, it's the biggest celebration of its kind, designated by UNESCO as a worldwide celebration of books and reading, and marked in over 100 countries all over the world.
Read more about World Book Day by clicking here.