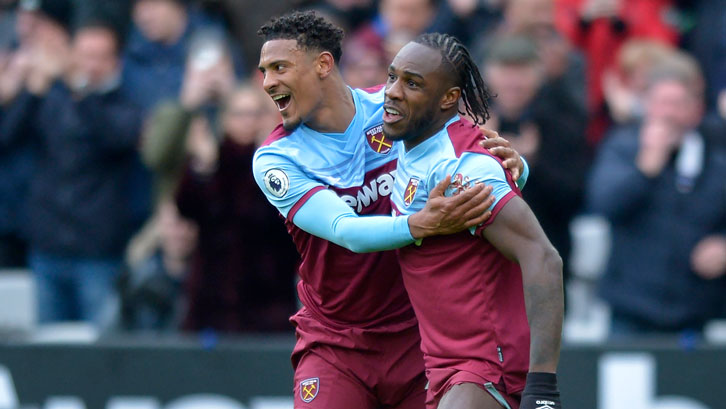 Dean Ashton has likened Sebastien Haller's developing partnership with Michail Antonio to his own productive union with Marlon Harewood.
The former England international enjoyed a productive relationship with Harewood during the early months of his West Ham United career, helping the Hammers reach the FA Cup final and secure a top-ten Premier League finish in the spring of 2006.
On Ashton's debut, playing alongside Harewood, West Ham won 3-2 at Arsenal, and the 36-year-old hopes Haller and Antonio can inspire the Irons to a similar result when they return to north London on Saturday.
As soon as you put players around Haller with a bit of pace, like Antonio and Jarrod Bowen, that's when you see the best of him

Dean Ashton
"Antonio is an absolute handful and would be an absolute nightmare to play against for any defender because he's got the pace, he's raw and he's as strong as an ox, and I think his end-product is improving season on season as well, which I think is so important," said Ashton, who scored 19 goals in 56 appearances in Claret and Blue.
"Personally, when I played alongside Marlon Harewood, who was a similar type of player with that power, pace and clever runs, it makes your life so much easier to then find space and make sure you're in the box when the ball comes in, which is exactly what happened against Southampton at the weekend.
"If I was those two, I'd be licking my lips at the prospect of going up against Arsenal's centre-backs, as they don't necessarily like the physical side of the game, and prefer to have the ball at their feet and play, so the key is to look to them, get the ball up to them and test the Arsenal defence with a front line that should be feeling confident after what happened last weekend."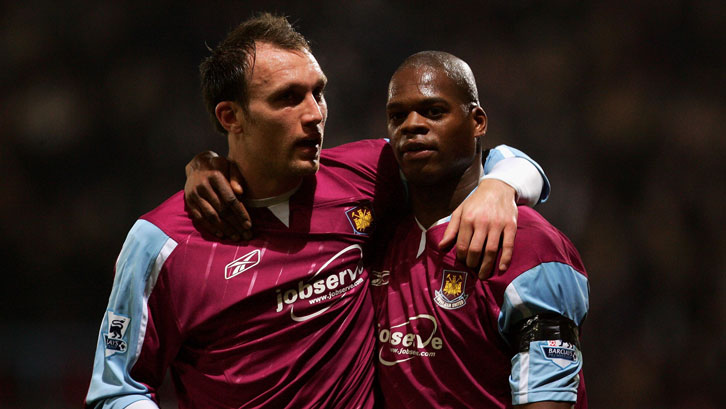 Ashton also sees many aspects in Haller's individual game that remind him of his own.
In his own playing days, Ashton could hold the ball up, flick it on with his head or feet and score all different types of goals.
And with the right service and players around him and his confidence rising after his contribution to the 3-1 win over Southampton, the 2006 FA Cup final goalscorer believes the Frenchman can thrive.
"As soon as you put players around Haller with a bit of pace, like Antonio and Jarrod Bowen, that's when you see the best of him, when the pressure is not necessarily all on himself, and we saw that against Southampton when he really shone," he observed.
"You've got certain players who are really suited to playing up front on their own and are happy to do lots of running in behind and can get on the end of things and have the pace to be a real nuisance, or you have players like myself, Andy Carroll and Sebastien Haller, who are only as good as players making runs in and around them, taking away defenders and giving you a free run to really attack the ball, lay the ball off and flick things around the corner.
"When other players are there, it can really help your game and it was exactly the same for me when I was playing."