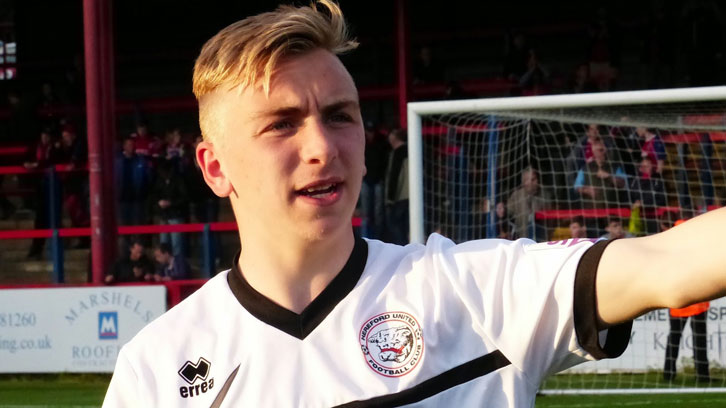 In April 2013, former Newport County and Clevedown Town manager Peter Beadle was appointed Director of Youth Football at Hereford United.
After inspiring his U18 side to the FA Youth Cup fourth round, Beadle turned to a 17-year-old Jarrod Bowen to help him lead the Bulls to seemingly unlikely safety on the final day of the Conference National season. 
Here, Beadle recalls the role he played in pushing West Ham United's Deadline Day signing to the fore…
When I first got to Hereford United, Jarrod Bowen was actually on a six-week trial away at Cardiff City. 
He was going into his first year at Academy level. When I arrived, at the time there were very few scholars there – only half a dozen.
We got talking to people in the area, and the one name that kept popping up was Jarrod's. People kept telling me: "Don't forget you've still got Jarrod Bowen to come back."
I spoke to his Dad and got him to come in for a meeting. I told him, "if it doesn't work out for Jarrod at Cardiff, I'd love to have a chat with him." I think his dad had some concerns about Jarrod's development, and I said: "Just trust me with him." 
Fortunately for us, Jarrod didn't get offered anything at Cardiff. But when he came to Hereford's Academy, he was great.
I had him there for less than a year, pretty much, because that first season was also when the club eventually folded.
Right from the get-go, you could tell Jarrod had something. We had a fantastic group of boys. We were a Conference academy side, but we made it to the fourth-round proper of the FA Youth Cup, beating MK Dons, Chesterfield and Bournemouth along the way.
We played Manchester City away and took them to extra-time, with Jarrod winning a penalty, before bowing out. For a Conference Academy side that's pretty outstanding, so they were a very good group overall, but Jarrod was always one of the standouts.
 
A rapid rise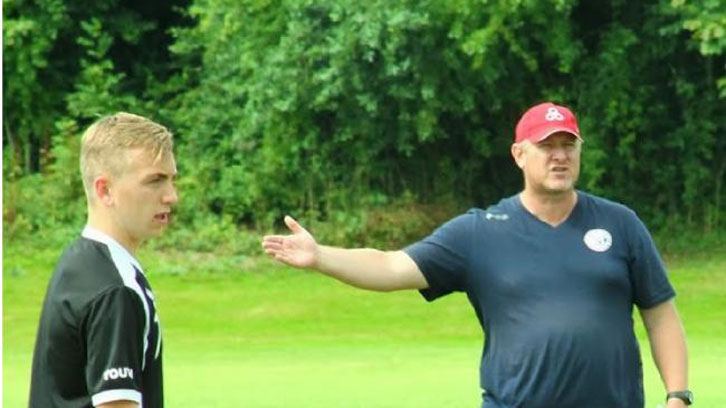 Something that was brilliant about Jarrod was that it didn't take long for him to adjust. He knew what he needed to do, adjusted to it and came back better again every time.
Within the first few months of training with the youth team, it was clear he wasn't getting any benefit from it. It was too easy for him. 
We pushed the first-team manager to take him with the main group, because that's where he needed to be for his development. He went and trained for a couple of days and, by the end of the week, I had some of the first-team players saying he was the best player in training.
Obviously, Hereford United's situation wasn't great. The team wasn't doing particularly well, so Steve Jenkins, my assistant at the time, and I kept pushing the manager to play him.
The manager didn't want to throw Jarrod into that situation, but everything changed with eight games to go; the manager left and Steve and I were asked to take over until the end of the season. 
I put Jarrod in straight away; my first game, a 2-0 defeat away at Barnet. He played for about 65 or 70 minutes. He did fine, but after that he just went from strength to strength. 
I started to talk to people I knew in the game about coming and having a look at him, because I knew the situation with us as a club wasn't going to end well.
He's done nothing but go from strength to strength since and I'm not surprised one bit. He's a very humble human being. He comes from a very strong footballing background with his dad and he's had a great upbringing.  He's honest and hard-working – a manager's dream really.
 
A fantastic move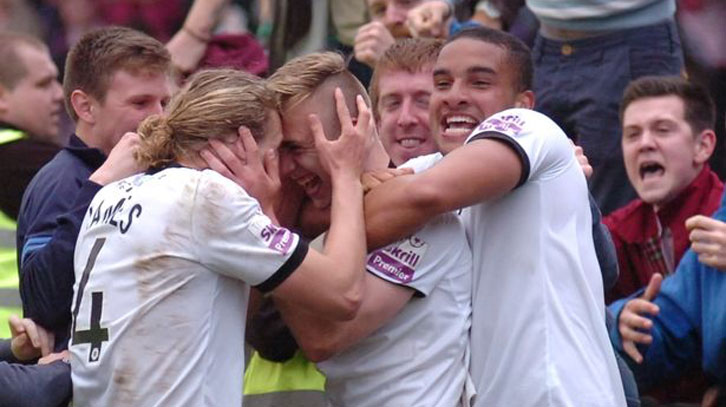 At the end of the day, at 23 years of age, to have scored 50-odd goals in the Championship, which is arguably the hardest division in terms of its competitiveness, shows his consistency. 
Bearing in mind he's scored a lot of those from out wide, he's shown he's effective. He's a grafter. Technically, he's sound. He'll add goals to any team.
In his first two games, against arguably the two best teams in the country, albeit only for ten minutes or so, he made a few good runs, and as his confidence grows and he feels more comfortable in his surroundings, I only see him getting better and better.
The better the players he plays with, the better Jarrod will become, so I think West Ham is a fantastic move for him; at the perfect time, to a good, solid club.
I think he'll bring something extra to the team, and that's what every manager asks when any new signing comes in; they want them to bring something different to their side, and Jarrod will certainly do so to West Ham.
He's going to come up against some of the best defenders in the country, in the world, in the Premier League, but I don't think that will faze him. It's a fantastic trait to have – all he wants to do is play well and succeed.
Once he finds his feet, I'm confident he'll pretty quickly become a regular, and then hopefully, he'll shine from there.