Women
West Ham United women's March internationals: All you need to know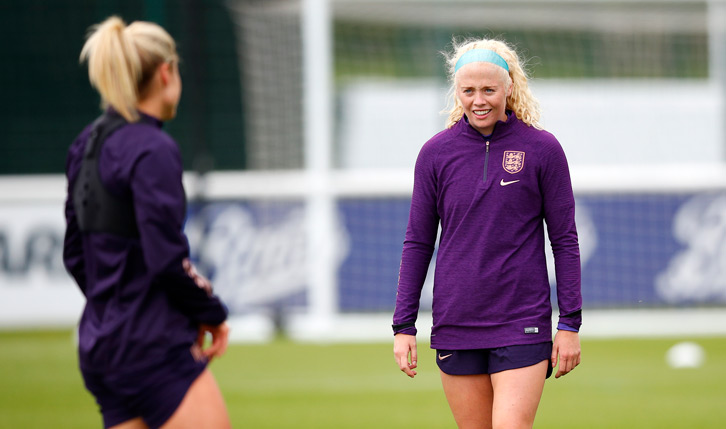 A number of West Ham United women's players are set for the international stage over the next two weeks, as the Barclays FA Women's Super League takes its first break of 2020. 
Read on for all the information you need to know about West Ham United women in international action this March...
Who is playing?
Eight West Ham United players have been selected for senior international duty and will represent their respective nations in over the next week. 
Grace Fisk has become the first Hammer to be called up by the Lionesses and will represent England at the SheBelieves Cup. The competition, played in America, will see Phil Neville's side take on the United States, Spain, and Japan, with Fisk hunting for her first England cap. 
Striker Martha Thomas could also earn her first Scotland cap after being selected to represent Shelley Kerr's team in the Pinatar Cup. Played in Spain, Thomas could represent her side in a trio of matches, against Ukraine, Iceland and Northern Ireland.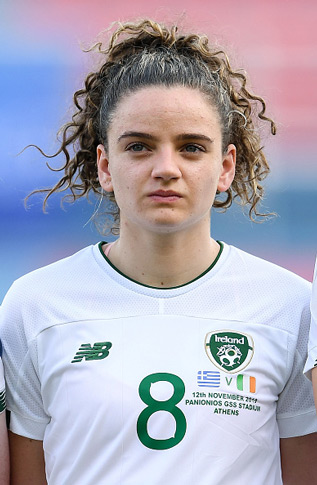 The Republic of Ireland are in UEFA Women's Championship Qualifying action and can call on a trio of West Ham players in their quest to reach next summer's Finals. Forwards Leanne Kiernan and Ruesha Littlejohn will be joined by goalkeeper Courtney Brosnan as they take on Greece and Montenegro.
Kenza Dali is in the France squad for the inaugural Tournoi de France; an invitational competition held in Calais and Valenciennes that will see the side take on Brazil, Canada and the Netherlands. Midfielder Dali could come up against West Ham teammate and forward Adriana Leon, who will represent the Canadians at the tournament. 
Forward Alisha Lehmann completes the list of called up Hammers, with the Irons No7 and her international teammates preparing for a friendly double-header against Austria.
Are any matches on TV?
Grace Fisk's first tour with England at the SheBelieves Cup will be covered by BBC Sport, with the match against the USA on Thursday 5 March available on BBC Two at 23:40. 
The second fixture, against Japan on Sunday 8 March at 18:15, can be watched on BBC Four, as can the Wednesday 11 March fixture against Spain.
Scottish supporters will also be able to follow Martha Thomas' and Scotland at the Pinatar Cup, with BBC Alba broadcasting the tournament. 
Fixtures in full
Wednesday 4 March 
Kenza Dali/Adriana Leon – France v Canada - Stade de l'Épopée, Calais – Tournoi de France – 16:00 KO
Martha Thomas – Ukraine v Scotland – Pinatar Arena, Murica – Pinatar Cup – 18:00 KO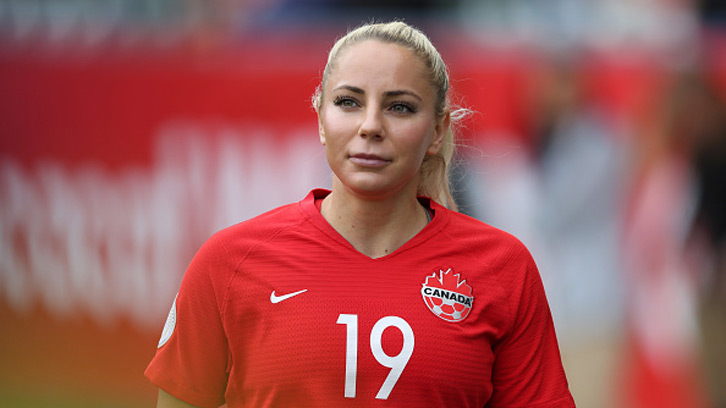 Thursday 5 March 
Courtney Brosnan/Leanne Kiernan/Ruesha Littlejohn – Republic of Ireland v Greece – UEFA Women's European Championship 2021 Qualifying - Tallaght Stadium, Dublin – 19:15 KO
Friday 6 March
Grace Fisk – United States v England – Exploria Stadium, Orlando, Florida – SheBelieves Cup -  00:00 KO
Alisha Lehmann – Switzerland v Austria - Estadio Municipal Antonio Lorenzo Cuevas – Friendly – 18:00
Saturday 7 March 
Martha Thomas – Scotland v Iceland - Pinatar Arena, Murica – Pinatar Cup – 14:00 KO
Adriana Leon – Canada v Netherlands - Stade de l'Épopée, Calais – Tournoi de France – 18:00 KO
Kenza Dali – France v Brazil - Stade du Hainaut, Valenciennes – Tournoi de France – 20:00 KO
Sunday 8 March 
Grace Fisk – Japan v England – Red Bull Arena, Harrison, New Jersey – SheBelieves Cup – 18:15 KO
Tuesday 10 March 
Alisha Lehmann – Austria v Switzerland - Estadio Municipal Antonio Lorenzo Cuevas – friendly – 17:00 KO
Adriana Leon – Brazil v Canada - Stade de l'Épopée, Calais – Tournoi de France – 18:00 KO
Martha Thomas – Northern Ireland v Scotland - Pinatar Arena, Murica – Pinatar Cup – 19:30 KO
Kenza Dali – France v Netherlands - Stade du Hainaut, Valenciennes – Tournoi de France – 20:00 KO
Wednesday 11 March 
Courtney Brosnan/Leanne Kiernan/Ruesha Littlejohn – Montenegro v Republic of Ireland - UEFA Women's European Championship 2021 Qualifying - Stadion Pod Malim Brdom, Petrovac – 15:00 KO
Grace Fisk – England v Spain – Toyota Stadium, Frisco, Texas – SheBelieves Cup – 21:15 KO