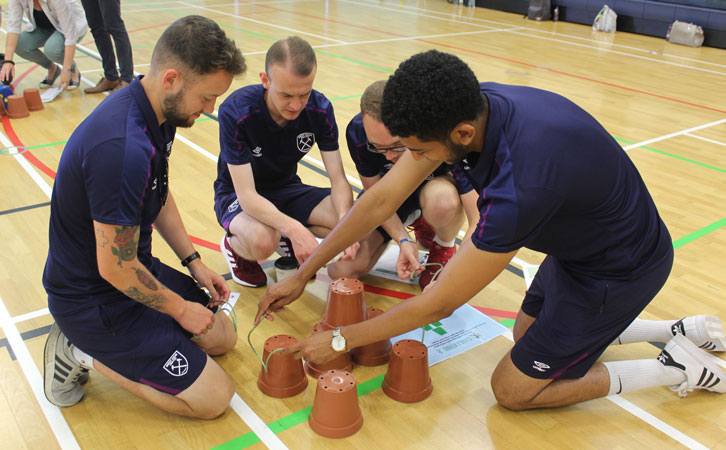 As the country marks National Careers Week, West Ham United Foundation is celebrating the support provided to participants and staff for their personal development...
West Ham United Foundation is committed to taking time to invest in its staff members, whether this is through organising full staff Continuous Professional Development (CPD) days or assisting staff in their personal progression.
One aspect of this is the Training and Workforce Forum, which staff can join and meet once a month to discuss matters such as training and workforce strategy and staff bursaries.
The Training and Workforce Forum aims to support the development of the entire Foundation workforce and create opportunities for them to develop. 
One member of the Training and Workforce Forum is Chloe Law, who is a Project Administrator. Chloe joined the Forum last year as she wanted to help support the workforce to develop to reach their full potential. Since joining the forum, Chloe has helped her colleagues get approved for bursaries that will support them in their career progression. 
Chloe explained that being part of the forum has been really positive for her: "The Training and Workforce Forum is an open forum to help with the development of the training landscape in the Foundation.
"It is really rewarding to know that you're contributing to the advancement of the organisation and its workforce, and that individuals and teams are benefitting from the support we're helping to provide."
Degree of success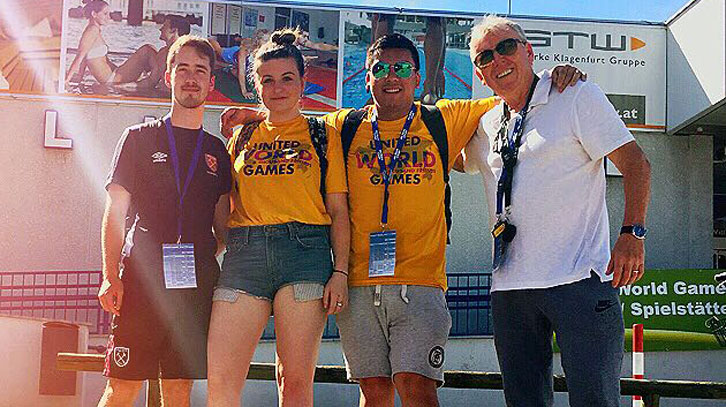 In 2017, George Glock began his journey with West Ham on the Foundation's Community Sports Management degree, which runs in partnership with the University of East London, and he has been working alongside the West Ham Women's Academy ever since. 
"I joined the degree course because I am a massive West Ham United fan and I wanted to expand my knowledge and ability in coaching, as it is a career outlet I wanted to pursue," George explained. "I realised that the degree would be a fantastic opportunity and it certainly hasn't let me down. 
"Studying on the Foundation Degree course felt as though it was tailored to my needs. I am a practical learner and quite a few of the modules were heavily practical based, for example work placements and international experiences, such as the United World Games in Austria.
"What I particularly liked was that the lecturers were very approachable, helpful and gave me regular critical feedback that made me feel supported. I feel that the opportunities, given to you as part of the Foundation Degree are genuine and I have enjoyed travelling to different countries to gain valuable experience, confidence, organisational skills, and listening and communication skills.
"Since finishing the Foundation Degree, I have progressed onto my third and final year of a BSc Sports, PE and Development Degree, whilst working for West Ham as assistant coach for our Women's Super League Academy U21s squad, and joint-head coach of the women's U10s squad
"I have thoroughly enjoyed working with the Foundation, as it has given me countless opportunities to not only develop as a coach, but to also develop as a person, and make progress towards my ambition of being a first team manager in the Women's Super League."
The Apprentice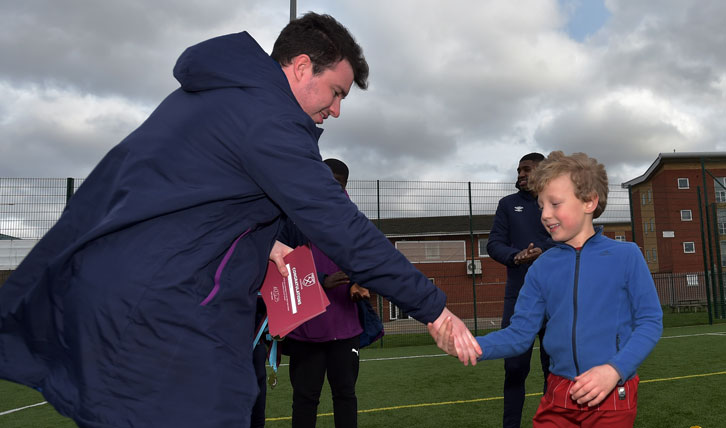 Charles Wallis' journey began when he joined the Foundation team as an Apprentice in 2018, supporting the Football Development team. 
Charles said it was thanks to his football coach the he went in this direction: "Shortly before the end of my final year at secondary school, my coach signposted me in the direction of the West Ham United Foundation's Learning Academy, offering me the possibility to continue my education while also playing football. 
"I wanted to stay with the Foundation because I had a strong desire to extend and develop my knowledge and skillset into a professional environment and I was pleased to be able to complete an Apprenticeship there.
"As part of my Apprenticeship, I completed an Advanced Level Apprenticeship in supporting teaching and learning in physical education and school sport in the active learning sector.
"Also, during my Apprenticeship, I was able to complete an FA Level 1 course and I am currently doing my Level 2 Qualification.  
"After completing my Apprenticeship, I was offered a role at the Foundation as a Sessional Coach. This includes delivering in-school and after-school sports provisions, whilst also supporting other programmes such as Premier League Kicks and Holiday Hammers.
"It's been a fantastic journey so far and I am looking forward to it continuing. The staff are fantastic, and they really welcomed me and created a positive atmosphere the moment I stepped in the door. 
"Based on the skills I have gathered during my time at the Foundation, my future ambition is to progress across the Foundation and work for more programmes and develop into a more senior role."
*To find out more about the 30+ initiatives run by the West Ham United Foundation, email [email protected]