West Ham United manager David Moyes spoke to members of the assembled media over video conference on Tuesday afternoon, as he and his side prepare to take on London rivals Chelsea at London Stadium on Wednesday evening.
In a wide-ranging pre-match press conference, the Hammers manager discussed his side's preparations for the Premier League encounter, the players' positive result against the Blues in November, and the inspirational leadership of captain Mark Noble...
 
There are positives in our tough start
We have played two teams who wouldn't look out of place in the Champions League, or qualifying for it, in Wolves and Tottenham. 
We've seen how well Wolves started the season and we know what Tottenham have got, so I actually think we were always going to have a difficult return in terms of the teams we had to play. It's proved to be like that. 
I think we've done a lot of good things. It was interesting because sometimes, when teams are in this position, you get questioned a little bit. But we had our second-best physical stats in the game against Tottenham and our third-most sprints of the season. Sometimes you have to be careful you're not picking out the wrong picture. We think there are a lot of good things that we are trying to do.
What we haven't done is scored when we've had opportunities, and we haven't concentrated fully for the 90 minutes in terms of not conceding goals. 

We've used our week wisely
I think it has been helpful to have a week ahead of the Chelsea game, because it's given us a chance to settle down and not just go from prep to recovery to prep again. I said after the last game that I felt it was unfair that we had to play Tottenham three days after and they had an extra day's recovery, and to be fair Jose Mourinho agreed with that as well. 
It's a little bit different for Frank Lampard and Chelsea because they had an FA Cup tie. We've had a week to get on with some more work but, in a way, we're all in game-mode at the moment.
Everybody is geared up to get the games played, get them finished and done.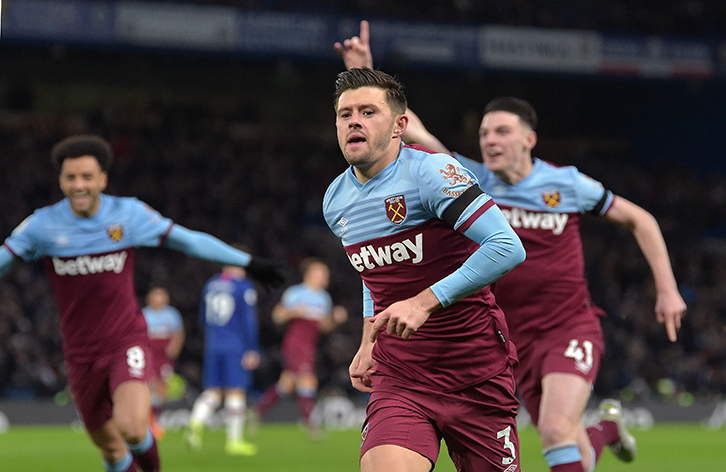 The players know we can beat Chelsea
I hope the players take big encouragement from beating Chelsea in November. We're looking for positives and things to keep us nice and high. When I was here last time, we beat Chelsea at home, and the players had a good result this season against them. We have to use it as a real positive. 
I was one of the fortunate people to went to see Chelsea against Manchester City in midweek and, undoubtedly, we saw two very good, technically gifted teams. 
We prepare to try and win all our games. It doesn't matter who you play. We went to Anfield not so long ago and we gave a really good account of ourselves. We've been in some games recently where it's looked as if we're odds-against, and we've gone very close. I've got to hope that one of these times we're going to tip the balance and get a result from it.
 
I want us to write our own Club history
West Ham has got a fantastic history. But what we want is a new history, and I want the chance to build new history, make new history and do something which gives us all a feeling of hope for the future. 
The big thing to do in this moment is win the next four or five games and make sure we're a Premier League club. If we can do that then I think we can start building new history, and I want to be the guy to do it. I've got a lot of thoughts and ideas about where I want to take the Club, if I can. 
It would be completely wrong not to mention that there have been some unbelievable managers at this club, some incredible players who were recognised worldwide, and somewhere in the future we've got to believe that we can do it again.
If you talk about the history at this Club, we can't make history now until we improve. We've got loads of things to do, but I think as long as you recognise your mistakes and you recognise that you can improve, I think you've got a chance of getting better. 
I certainly recognise that; I want to improve the Club, I want to improve personally, and I want to do a lot of things which hopefully can make the Club better.
West Ham has had some brilliant history. There have been some unbelievable football players here and I think that's why we've got such a big fanbase; it's a Club whom, through the decades, many, many people in London have supported.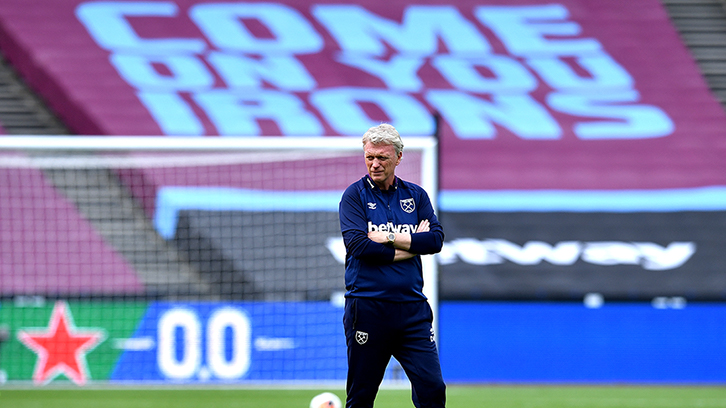 Everybody needs to contribute goals
We've not had someone who's scored loads and loads of goals prior to Sebastien Haller's injury, so it's not as if we're going to bring someone out with a magic wand to change it. We have to all change it. 
We have to get goals from every area of the pitch, not just the centre-forward. We need the centre-halves to come up with a goal, we need somebody to come up with a free-kick, we need somebody to score from distance, so we've got to all chip in. 
It's not going to be one guy or one person who's going to make the difference, it's going to be the team, and I'm more interested in what the team do than any individual does. The team's always going to be the most important thing to me.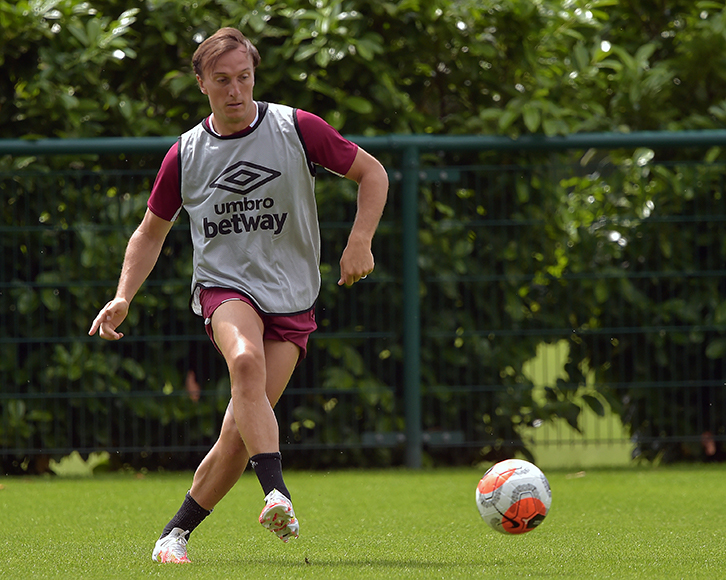 Mark Noble is our leader
Reliable. Resilient. Leader. All the words you'd expect me to come up with, he's got them all. 
There will be times we'll have to look after him because he's getting a bit older, we need to take care of him, but in situations like we're in at the moment, we need Mark Noble, because he knows what it means. He's been there. 
We look for him a lot on the pitch because he can take on a lot of jobs which many other players don't, but more importantly, taking responsibility when the chips are down is always a hard thing to do, and I've got to say he's doing everything he can to do that.
 
We will make our own luck
I said to the players at the end of the Tottenham game, "at some point we need to change our luck." 
In life we all have bits of bad luck where we think things are going against us. The saying in life is "the harder you work, the more lucky you get." 
I don't think it's really changed – I think probably the harder you work, the more you prepare, and try and do everything you can, the more you hope that your luck will change – and that's the way we're looking at it.