Fans
Pride of Irons celebrate London Pride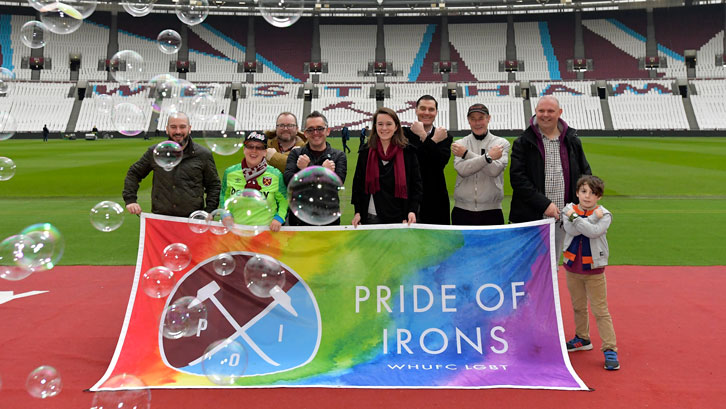 The 48th London Pride Parade was scheduled to take place today, Saturday 27 June, but due to ongoing social distancing measures, this year's parade and associated events have been postponed.
However, this has not stopped West Ham United's Pride of Irons supporters' club joining forces and putting on a united front, from the safety and comfort of their own homes.
Pride of Irons is the official West Ham United LGBT+ supporters' group and has been running now for over five years. The group was set up in order to give LGBT+ fans, their friends and families a voice and provide a sense of community on matchday and throughout the year. Despite lockdown restrictions preventing the group from regularly meeting up on game days, Pride of Irons have continued supporting one another via their active WhatsApp group, Zoom calls and, of course, the essential lockdown quiz nights!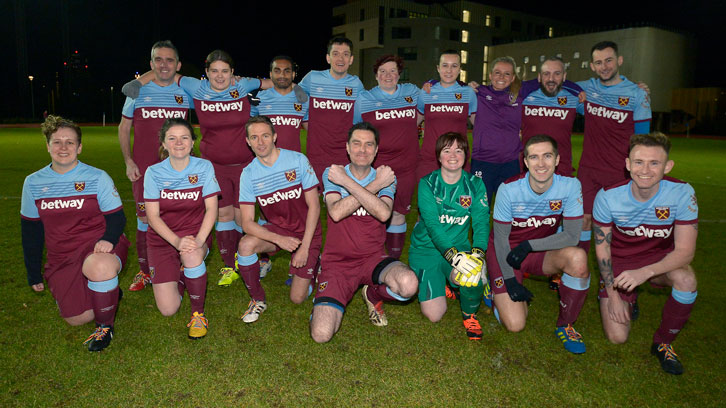 Pride has always been one of the biggest events in the social calendar for the Pride of Irons and the group have marched every year since their inception in 2015, when there were only six members. Now, the Pride of Irons boasts almost 300 proud supporters, who would have been out in full force today. This growth in members acts as a stark reminder of how far the group have come and how much they and the club have achieved in such a short space of time.
For the past two years, Pride of Irons and the club have marked Pride in London with a West Ham-branded open-top bus for the parade, accompanied by our very own Hammerhead!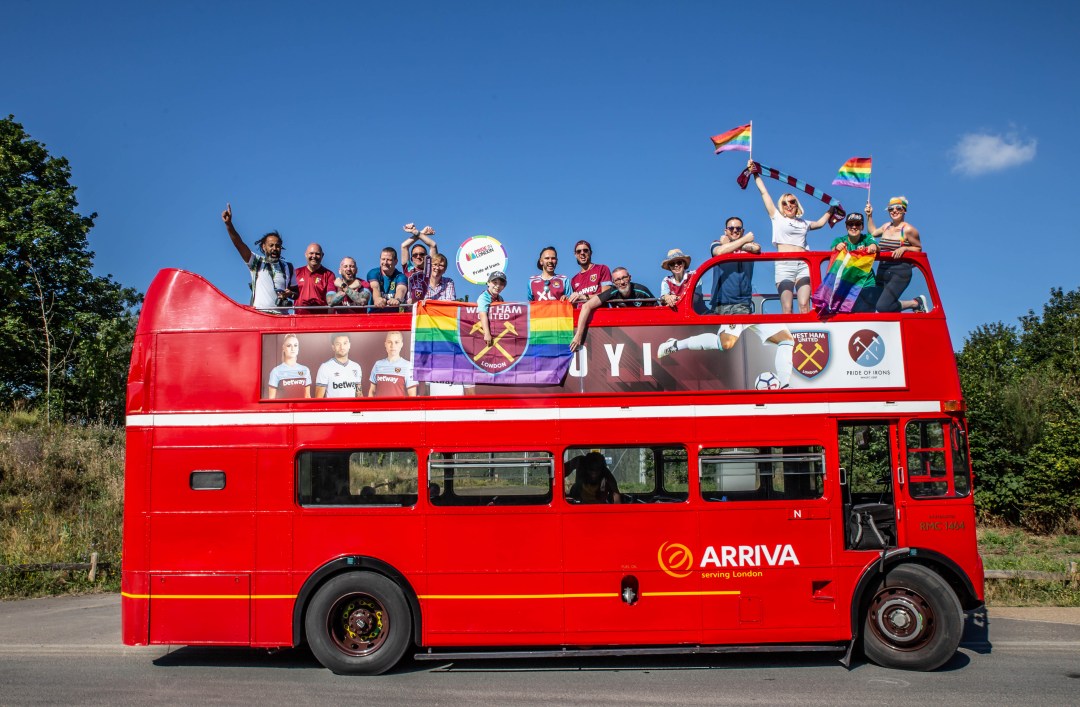 As part of the Club's ongoing commitment to equality and inclusion, West Ham is leading the football family on equality and stands alongside the leading charity for LGBT equality, Stonewall, with the aim of showing that football is for everyone and encouraging the gay, lesbian, bi and trans community to get involved at all levels of sport.
Last season, West Ham United and Pride of Irons were proud to co-host the third annual Pride in Football networking event, Call It Out 19.
Around 100 attendees came together to discuss the big issues that LGBT+ fans face when supporting their teams, and how best to collaborate to change attitudes of the small minority of negative voices, and raise awareness of equality and inclusion. West Ham United's Alisha Lehmann, retired boxer and Olympic medallist Anthony Ogogo, wrestler Brad Slayer, actor Charlie Condou and journalist Nicky Bandini headlined the event in a panel session to talk about their experiences.
At West Ham, we pride ourselves on being an inclusive club where anyone, regardless of gender, age, race or sexual orientation can feel welcome and included and enjoy being part of the global West Ham family. Equality, diversity and inclusion sits firmly at the heart of our Club and we are committed to listening, educating, influencing and raising awareness. We continue to push forward with our robust and effective community work to promote equality and we are leading on this in the Premier League.
The Premier League has also put the Club forward to be accredited with its Advanced Equality Standard. We proudly collaborate with all of our supporter groups, to ensure that the needs of a diverse range of fans are considered across everything the club does.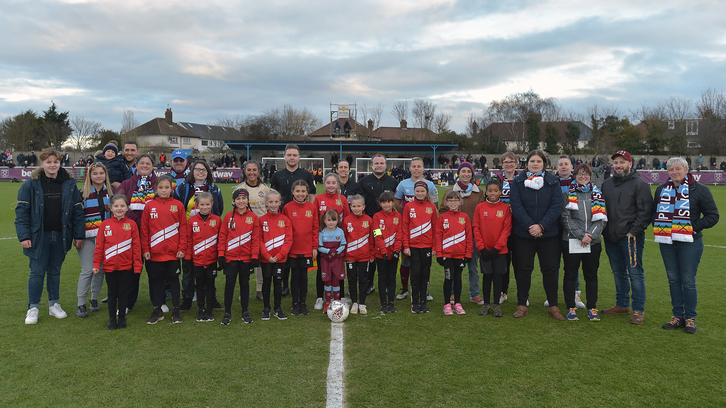 Jim Dolan, Co-Chair of Pride of Irons said: "At the first London Pride parade that we attended back in 2015, there were no more than six of us in attendance, walking alongside other clubs' supporters. In 2017, West Ham United broke the mould by sending our club mascot, Hammerhead, to join us in the parade.
"The following year we took it a step further and travelled in a Pride of Irons branded double-decker Route Master bus (much to the envy of other clubs!). I think It's fair to say that West Ham United has done a huge amount in order to increase football fan representation at Pride In London, and that in itself has set an example for other clubs.
"Pride In London is not a show or a beauty pageant, but the increased visibility of West Ham United at Pride has led to more LGBT people discovering Pride of Irons and, through us, they have found a route back into football. We're proud to be a beacon for others, reminding them that football is for everyone and that at West Ham United, all are welcome"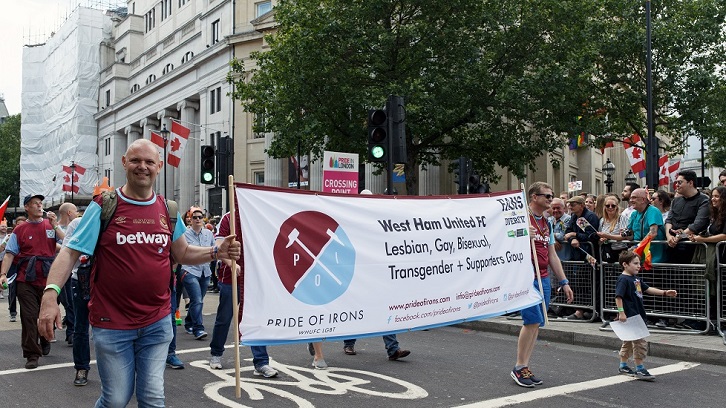 Jo Bailey, Co-Chair of Pride of Irons said: "Pride means so much to so many, and we are unable to spend it together this year, but I am so proud to support a club that holds its core values of diversity, equality and inclusivity. We are West Ham and we are United!"
West Ham United wishes all its fans a Happy Pride today!
For more information about Pride of Irons, click here or follow the supporters' club on Twitter here.