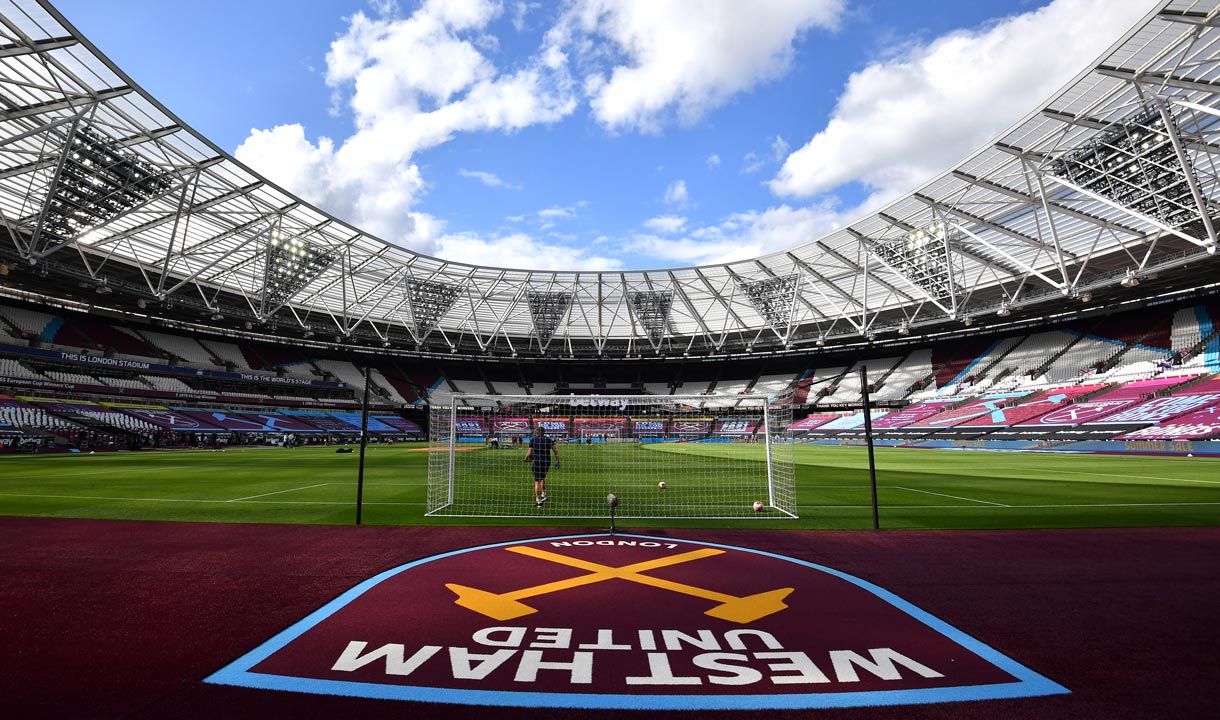 Although you cannot be there at London Stadium on matchday right now, West Ham United know you are with the team in spirit.
Premier League football continues with four important home matches still to come this season, against Chelsea, Burnley, Watford and Aston Villa, and we know you'll be right behind the team from home.
The support of the Claret and Blue Army continues to be keenly felt by every West Ham player because supporters are at the heart of everything we do.
The club will next week celebrate its 125th anniversary, and with Chelsea heading to London Stadium we want you to have an even greater presence on matchday.
We'll be decorating London Stadium with supporter flags and if you would like to display your flag on matchday, please read on for details of how to get involved.
How to display your flag inside the stadium
To arrange to have your flag displayed inside the stadium, contact [email protected] with a picture of the flag, the dimensions, and confirmation it is manufactured to British Standard and is flame retardant.
All flags will need to be delivered to the stadium by recorded delivery to ensure they reach us safely and must arrive by the last working day before the next home match.
All flags will be displayed in a suitable location among other supporter flags at the stadium. Please note that flags will be left in position for any matches played without supporters in attendance and therefore exposed to the elements whilst in place.
The Club will make every effort to look after your flag, but we cannot accept responsibility if your flag becomes lost or damaged in transit or while it is in place at the stadium. Please do not send your flag to us without prior consultation.
Please note that all flags should meet the following criteria:
The flag is manufactured to British Standards and has been certified as fire retardant
Include a label with your postal address displayed so that we can return your flag to you once matches can be played with fans in attendance
The flag is no larger than two meters by two meters and should have eyelets in each corner (discretion may be shown on size)
The content of the flag is not derogatory, nor should it contain any language or wording deemed to be potentially inflammatory or inappropriate to any individual or group. Additionally, defamatory, political or inappropriate flags will not be permitted