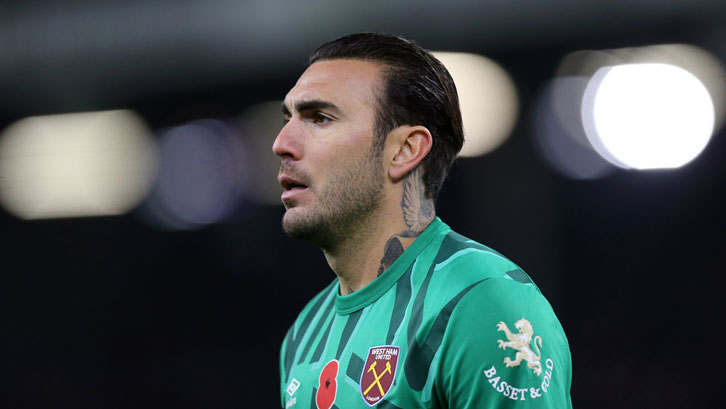 West Ham United can confirm Roberto has extended his loan Spanish Primera Division club Deportivo Alaves until the end of the 2019/20 season - Sunday 19 July.
The goalkeeper moved to the Basque country in January, having made ten appearances for the Hammers in all competitions this season – eight in the Premier League and two in the Carabao Cup.
Roberto made his Alaves debut as a substitute in a 2-0 defeat at Espanyol on 13 June after Fernando Pacheco was sent-off, before starting the 2-0 home win over Real Sociedad and 6-0 defeat at Celta Vigo.
West Ham United wish Roberto all the very best for the remainder of his loan spell.