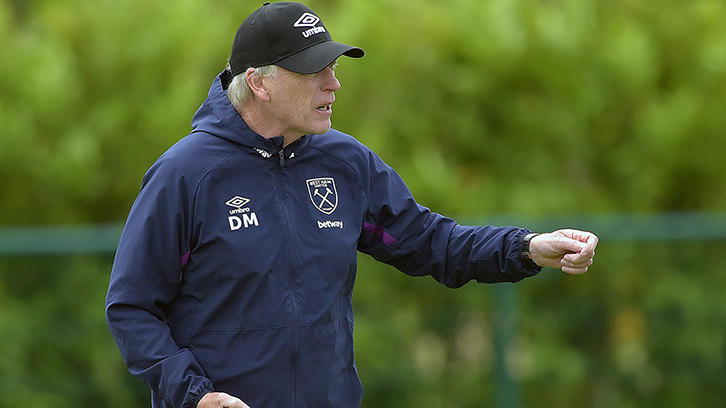 West Ham United manager David Moyes has offered updates on the fitness statuses of three of his first-team squad ahead of the trip to Tottenham Hotspur on Tuesday evening. 
Neither defender Angelo Ogbonna, winger Robert Snodgrass nor forward Sebastien Haller featured in Saturday evening's loss to Wolverhampton Wanderers, the Hammers' first game following the restart of the 2019/20 Premier League season.
Ahead of that game, Moyes mentioned that he suspected every squad was likely to have picked up knocks in during their preparations for the resumption of top-flight football.
Looking ahead to Tuesday night's test at Tottenham Hotspur Stadium, the manager has now clarified the availability of his own absent trio.
"Angelo Ogbonna has been training for the last couple of days, so we'll see how he is [ahead of the game]," Moyes revealed. 
"Sebastien Haller's not training yet, and we're a bit worried that Robert Snodgrass might be out for a while – he's got what looks like a disc problem in his back, so we couldn't give you anything which suggests a return date for him at the moment."
Among Moyes' nine substitutes on Saturday afternoon was Ben Johnson, the 20-year-old full-back who made a memorable full debut against Manchester City two years ago.
The defender has spent part of the current campaign unavailable for selection due to injury, but battled back to fitness to start the Under-23s' final two games of the season, prior to its suspension in March.
Also back among Moyes' options was midfielder Jack Wilshere, having recovered from a groin injury which has also disrupted his season so far, limiting him to eight appearances in all competitions.
Moyes is pleased to have both players' considerable talents available to him once more, but warned against rushing both back into top-flight football given the recent scarcity of match practice
"Ben had been out injured for six months prior to that match," Moyes explained.
"We've had the situation where a couple of players have been out for a while, and we've not really had enough of what I would call 'pre-season friendlies' in this period to see exactly where a lot of them are at. It's not just their fitness, but more to do with the level they're playing at. 
"Ben comes into that category a little bit, but he's working every day with the first team, and he has been since he came back. We're hoping to get Ben back to the level we know he was at.
"I think Jack comes into that group as well; out with a long-term injury, probably not had enough minutes in friendly games at this time of the year, but he's not missed a training session, so I've given him great credit for that. 
"I think he'll be ready to play if we choose to do so."