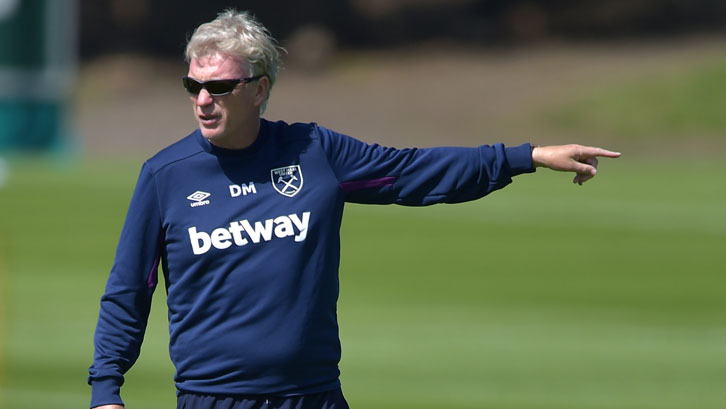 David Moyes has called on his creative players to 'make the difference' for West Ham United.
Speaking in his pre-match press conference ahead of Tuesday's Premier League derby at Tottenham Hotspur, the manager admitted his team would need to make more chances than they did in Saturday's 2-0 home defeat by Wolverhampton Wanderers if they were to secure a positive result in north London.
When asked if he thought committed, hard-working individuals were more important than flair players at a time when games are being played without crowds and at the end of an enforced three-month break due to the COVID-19 pandemic, Moyes disagreed, before demanding more from his talented playmakers.
We need people who individually can do things, see things and make the difference

David Moyes
"Do you know something? This is only my individual opinion and it might not be everyone's, but the at the moment, the way football is being played, the really committed players are finding it harder because there aren't as many challenges or tackles, and it's the flair players who are going to make the difference," said the Scot.
"Sometimes it takes an individual player to make the difference and this is why we'd like a Felipe Anderson, a Michail Antonio or a Manuel Lanzini to be that for us and be really important, because they're the players who we need to make the difference.
"We've got lots of other players who do good things – they are defending, they work hard and keep the ball for us at different times – but when you get into the final third you need people to make the difference with a run or a goal.
"We need people who individually can do things, see things and make the difference."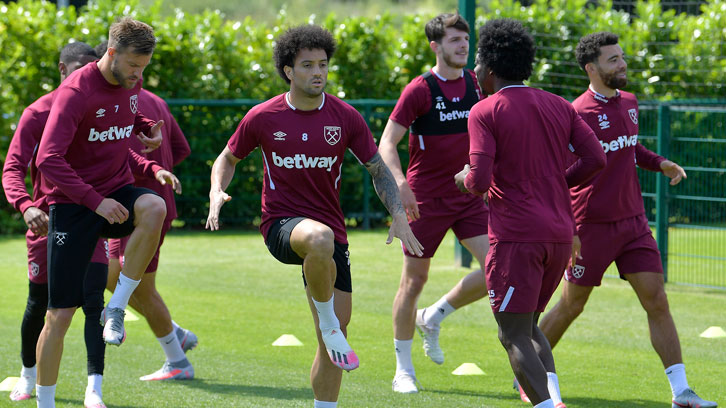 Moyes was asked a further question about Felipe Anderson, who is searching for his best form after returning from a back injury in mid-February.
The manager backed his Brazilian attacker and says the 27-year-old's versatile talents will be vital to West Ham's chances of steering clear of the bottom three.
"Felipe is such an important player for us, with his ability to run with the ball," Moyes continued. "Everyone tells me about his form a year ago and he was really terrific and I spoke to a couple of people recently about it as well, about his running, his goals and his assists.
"We need to get Felipe in that level of form. I don't think it was his best game on Saturday, but I think he's got a lot to offer for us and we're going to need him, whether we play him through the middle or a bit wider.
"We're going to need him between now and the end of the season and hopefully he's going to come up with a few goals and a few assists in that period."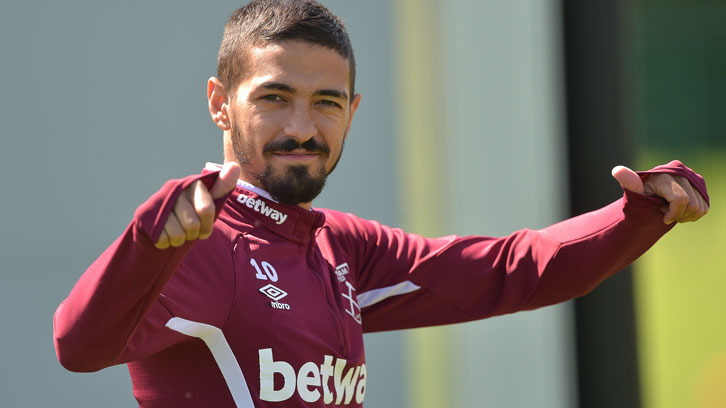 Focusing on Tuesday's game at Tottenham Hotspur Stadium, Moyes is relishing the opportunity to lock horns with Jose Mourinho for the 14th time in his career.
A win in N17 would not only give the manager personal satisfaction, but also see his West Ham team rise above Watford to 16th in the Premier League table.
"We need to be as tough, competitive and difficult as we possibly can be," he insisted. "We've seen it from Jose [Mourinho]'s teams throughout the years and we need to make sure we understand the level of the game and what's at stake.
"Every game for us is labelled must-win. We might not win them all but we will go into every game with a must-win attitude and we did on Saturday. People might say 'well, it didn't show', but that was the way we set up and will for every game at the moment.
"This league might go right to the end – I think it will – and we need to make sure we give ourselves every opportunity to be a Premier League club."