West Ham United manager David Moyes says his West Ham United team is ready for the quick turnaround for Tuesday night's Premier League trip to Tottenham Hotspur.
The boss is looking for an improvement on their display in defeat to Wolverhampton Wanderers at the weekend and knows a derby game in north London would be the perfect place to show it, even without supporters present.
He addressed the different atmosphere playing behind closed doors, how his players have responded to losing their first game back and more in his pre-match press conference
We can bounce back quickly
We were all disappointed on Saturday, but we got that out of our system on Sunday and have trained again today, preparing as best as we can for the game. That's what we're doing, we've had a good period [of training] and we felt quite good going into the Wolves game. There are lots of things we did in that game which had positivity to them, and there was lots that wasn't quite so good. We'll try to improve on that and get better for the next game.
For both teams it's really important, and we knew what we faced in this period before we broke up for lockdown. We still had the same fixture list - Wolves, Tottenham, Chelsea - which was a difficult period for us. Maybe we were on a little bit of a run where we were finding a bit of form, so we're back at it, we've lost one or two players but we've got to get everybody firing and ready to pick up points.
We've done it before - we won there last year, so we've got to try and do that again.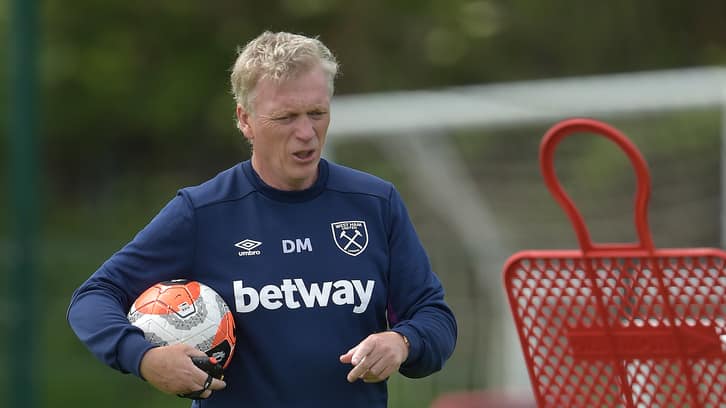 We need to show more going forward
A lack of creativity was one of the problems we had, but I think that was partly down to the opponents as well. Wolves are very strong defensively and made it difficult for us to get through. We didn't create enough but we probably had the best chance of the game [before half-time] to go 1-0 up and we didn't take it.
It's probably those sort of moments which change it - the game was very compact between the two teams up to 70 minutes, and then they made a substitution which opened the game up more than we would have liked. We need to create more chances and take more chances.
Declan Rice's versatility is a huge bonus
I think Dec could arguably be our best centre-half and our best central midfield player, so we have to try and see what we've got, see who's fit and available for Tuesday night and use him the best we can. We know he can give us something else as a midfield player, but that he also showed that he's defensively sound when he goes into the back line as well.
It's really good for Declan that he's improved so much and that he can play both positions. Going forward for himself and for us it's a great thing to have, the ability to use him at the back or as a midfield player.
Preparing for a derby without fans present
You are reactive to the crowd, you hear them getting behind the team and it drives you on. You can increase the intensity to your game and I think we're seeing a little less intensity to the games than we're used to. We haven't seen as much full pressing - we've seen teams do it, I thought Liverpool pressed Everton on Sunday, but maybe not with the same intensity as earlier in the season.
There are other reasons too, maybe the weather, maybe the pitch is a bit slow, the grass being a bit longer. All those things can come into it, but as a manager I just thought it was strange after all those years of having a crowd to going without. It's no different from a player in many ways.
I'd be lying if I said I really enjoyed it, but that would be more because I lost the game, not because of the atmosphere. It'll be better when we get the supporters back and I'm hoping Tottenham have the same feeling where they don't have their supporters in the ground on Tuesday night.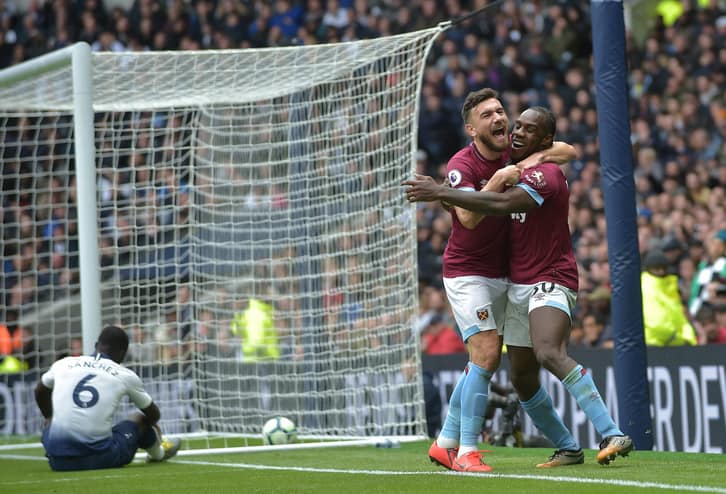 The fact it's a derby will be there for us on game day and we know what it means, but i think we saw a big derby on Sunday between Everton and Liverpool and I don't think we saw as many derby-like incidents as you would see with supporters at the game.
We've got to make sure we go to Tottenham and put on a good show. We did a really good job there last year, so we'll try to do that again.
Sometimes you get grounds that work for you. We won there when we went there for the first time, so let's hope it becomes one of those grounds where West Ham go there, can win quite regularly and it becomes a lucky ground for us.
We need to do it again, they've got a different manager this time and it's a difficult job. They've got a very good team full of top players, but we'll go there with everything to play for. We've seen teams winning away from home, so let's see if we can do that too.