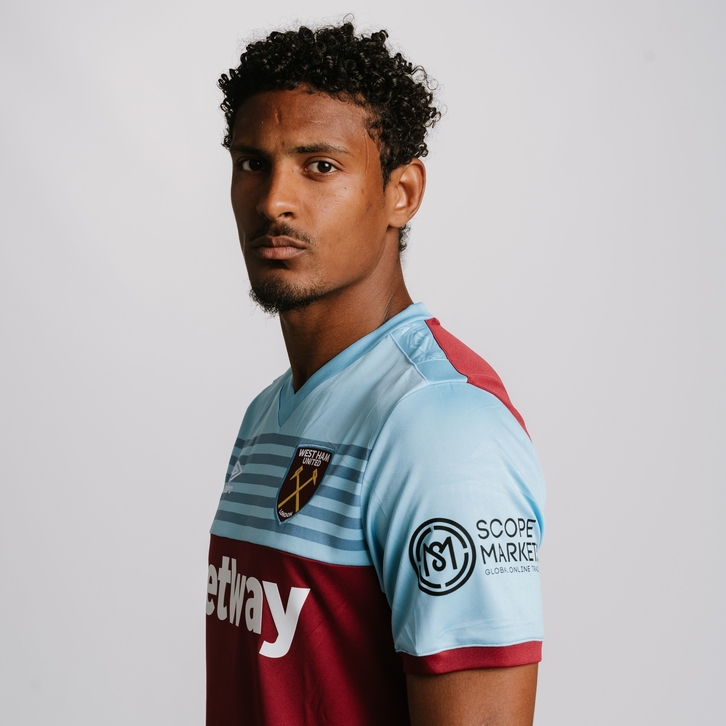 As excitement builds ahead of the Hammers' return to Premier League football, West Ham United is pleased to announce that Scope Markets, the Club's Official Online Trading Partner, is the new sleeve sponsor for our home and away shirts.
The new logo will appear alongside the tributes to the NHS and the Black Lives Matter movement, which have been added to all clubs' shirts for the remaining Premier League games, with the NHS logo appearing on the front, and Black Lives Matter replacing the Premier League logo on the right sleeve. 
After joining the West Ham family in September 2018, and then agreeing an extension to the partnership in September 2019, Scope Markets will now hold the sleeve sponsorship too.
As a successful and established leader in the financial services industry, Scope Markets aim to provide a best-in-class trading infrastructure for all clients and investors, across a range of overseas territories. Their management team has over 50 years of experience in the industry, primarily dealing in Forex and CFDs, understanding what traders need to be successful and striving to offer premium trading services to traders of all skill levels. 
Since partnering with the Hammers, Scope Markets have put on a number of fan experiences, including hosting a group of supporters with accessibility needs at London Stadium for a VIP day.
Karim Virani, Chief Commercial Officer at West Ham United said: "I am delighted that we are able to announce the expansion of our relationship with Scope Markets, as our new Sleeve Partner. Scope Markets are a Global forward-thinking organisation and with their core values of service and innovation mirroring our own, to be able to now call Scope Markets our sleeve partner is a very proud moment for all of us at West Ham United. We absolutely appreciate the continued support and commitment from Scope Markets to our football club and I'm also extremely excited about the plans we are jointly working on to delight our fans too."
Jacob Plattner, CEO of Scope Markets said: "The Scope Markets team and I are extremely excited about our new partnership with West Ham.  We have had an amazing partnership since we signed our first deal with the team in 2018.  Becoming the sleeve sponsor shows our increased commitment to the team and what we look to achieve with our new partnership.  
"West Ham has always shown that they believe in the same goals and visions we have as a group such as teamwork, fair play, helping the community and at the same time trying to win at the highest level! I would like to thank my team at Scope for helping make this possible and the team at West Ham for all they have done. COYI!"
For more information on Scope Markets, please visit www.scopemarkets.com