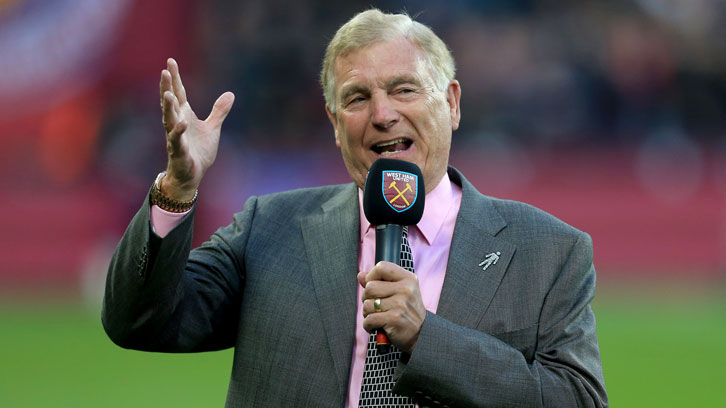 Evening Standard correspondent Ken Dyer, who has followed West Ham United's fortunes for more than 50 years, speaks to Sir Trevor Brooking ahead of the Hammers' return to Premier League action on Saturday...
The coronavirus pandemic has been tragic for too many and a challenge for us all.
One of the by-products of lockdown, though, has been the extra time all of us have either enjoyed or endured.
For me, it has been a pleasure to click onto the Club's official website and watch and read pieces commemorating the FA Cup final victory over Arsenal 40 years ago. One man who unsurprisingly featured prominently is true West Ham legend, Sir Trevor Brooking.
I've watched his glancing headed goal which won the final for the Hammers and his influential performance in the semi-final replay against Everton again and again. I've also thoroughly enjoyed the video of his two goals on an unforgettable Upton Park night when West Ham beat Eintracht Frankfurt to go through to the final of the Cup Winners' Cup in 1976.
And when I switched on the TV, there was Sir Trevor again, co-commentating on a rerun of England's Euro 96 win over Scotland.
Who better to consult than Sir Trevor then, when contemplating West Ham's nine remaining games in this most surreal of football seasons and the challenge of playing in an almost empty stadium, as he did back on an early October night in 1980, when the Hammers met Castilla in an almost deserted Upton Park, following a ban on fans after trouble at the first leg in the Bernabeu.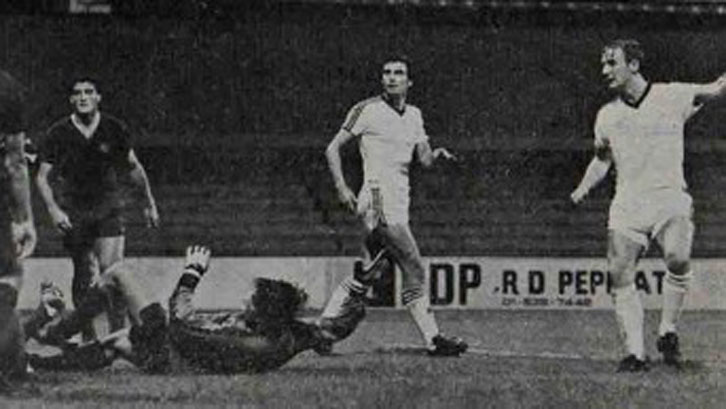 "We had lost 3-1 in Spain," recalled Sir Trevor, "but we went back ahead on aggregate at Upton Park before Castilla scored to send the tie into extra-time. We scored twice more to complete a 5-1 win and go through to the semi-finals, and David Cross scored a hat-trick.
"It was weird. We had a practice game or two at Upton Park to get used to it. It is an eerie situation. Having practised beforehand, we knew that, and because we were the home side we took the initiative from the start while they sat back and tried to protect their 3-1 lead.
"The way the game was set up with the second leg at home, it allowed us to take the initiative and once we got ahead, we always felt we were going to score.
"The situation now is slightly different and because of that lack of reaction from a crowd, the players are going to have to get used to it themselves. In our game, we had to go for the jugular because we had to turn things around, but this will be a more cagey affair and I am sure it will be a cautious opening for most of the games.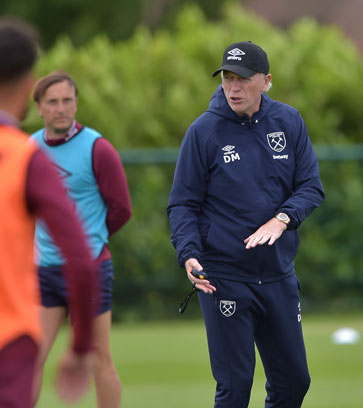 "One of the big issues for me is how the managers handle the new rule which means they can use five substitutes. How you manage that, and the use and impact of the substitutes, will, in my opinion, be one of the main deciding factors on who stays up and who is relegated.
"Some coaches and players will handle it better than others. I don't think anyone really knows until the games start. It's tough and if you can get an early result or two, it will help so much.
"It will be different and, however much you practice, you can't prepare for every contingency.
"How the managers, the squad and individuals within the team handle this challenge, will make or break them."
One other quality which will be key, Sir Trevor believes, will be leadership.
"The manager and coaches will really have to identify the core members of his team who, if they do suffer a setback, won't wilt," he said. "David Moyes being such an experienced Premier League manager will help and there will be key individuals in the team who will have to stick their heads up.
"One of the criticisms of our team has been there are not enough leaders and we need four or five who, when it's wavering a bit, will stand up, get hold of the game and turn it around.
"One or two won't be enough. We've been fragile at times – and this is not a time to be fragile."