West Ham Tv
Mark Noble: Sit down at home and enjoy the football again
Mark Noble has encouraged the Claret and Blue Army to 'sit down and enjoy the football' again when West Ham United restart their Premier League campaign against Wolverhampton Wanderers on Saturday.
The Hammers resume their 2019/20 season 105 days after last taking to the pitch, with the COVID-19 pandemic seeing competitive football postponed for more than three months and meaning the final nine games will be played behind closed doors.
Like every football fan, Noble has missed the sport he loves but, with safety protocols in place, the captain is raring to go again, and urged his fellow West Ham supporters to tune in and cheer the team from home.
"I think my message to West Ham fans would be 'just try and enjoy it'!" he smiled. "We've been in such a tough time and people have lost jobs and lost family members and obviously the key workers and the NHS have been on twelve-hour shifts a day.
"So, I'd say 'just try and sit down and enjoy the football' because there's a lot worse things as we know going on in the world, and hopefully we can do the business on the pitch and make you enjoy it at home."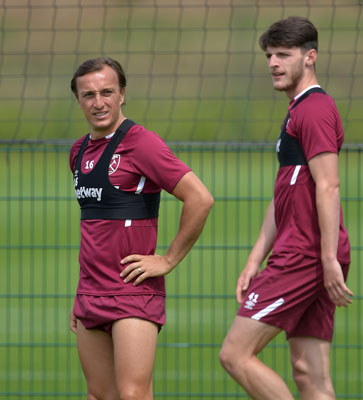 Noble and his teammates have won praise from manager David Moyes for the way they have worked during the enforced break, first in lockdown and, over the last month, in training at Rush Green.
The Irons have also contested two warm-up matches against Queens Park Rangers and Crystal Palace to help them assimilate their surroundings at London Stadium without supporters inside, and the No16 says they could not be better prepared for the restart.
"It's been good, we've worked hard and the boys look ready," he confirmed. "We've had a couple of friendlies, obviously.
"As you know, it's such an unprecedented time, we actually don't know what it's going to be like. Obviously, you're going to have millions of people at home watching the games, but when you're there it's going to be silent and empty. It's going to be really strange, so we'll see.
"We're looking forward to it. We know we need to win games, but yeah, it is a strange time for everybody."
While football itself may have taken a break, Noble himself has been busier than ever since stepping off the pitch at Emirates Stadium on 7 March.
As captain, the 33-year-old has been an influential figure, both for his Club and across the Premier League, checking on his teammates and staff, negotiating wage deferrals, leading the #PlayersTogether fundraising campaign for NHS Charities Together, and discussions over Project Restart.
"There was a time in lockdown when my wife Carly and the kids said to me 'Mark, we've been in lockdown and we haven't seen you!'," he admitted. "I was on the phone so much, and not just with our players here, with the Club, with the Premier League captains, with the FA, with the Premier League, and as a group of players we'd already started the talks of doing something [for the NHS], and after that it got a lot busier.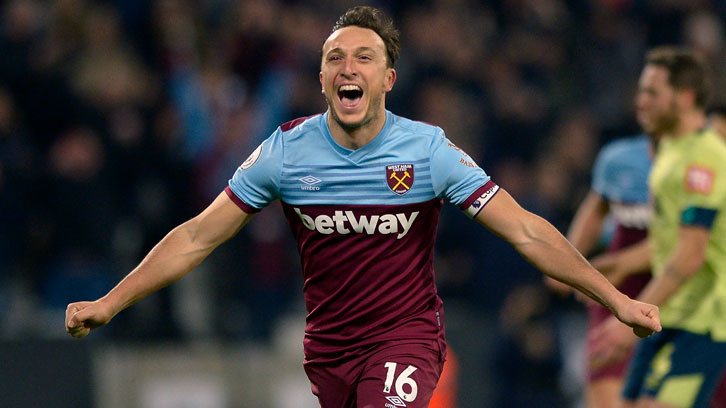 "I was just really proud when we'd done it (organised the wage deferrals), and when the players said 'right, we need to help the club out, as long as the staff get paid their wages and they've not got to be worried about that'.
"That was a massive thing for us and we managed to get that over the line and the Chairmen and Karren Brady were great with that, and the players agreed their deferrals quick, which helped the Club out, and we moved on quickly. I thought the way we did it was proper."
Now, the players make a welcome return to their day jobs, and a victory over Wolves would certainly give the supporters cheering them on from home an enjoyable Saturday evening!
Follow our Club. Stay safe. Follow from home.