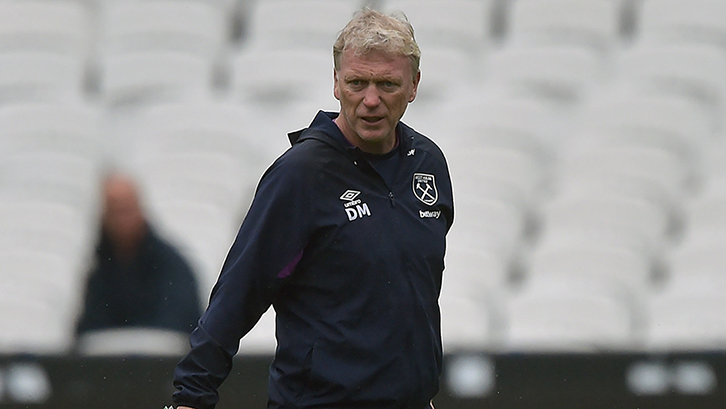 West Ham United manager David Moyes believes this season's unique conclusion will present fresh opportunities for his players throughout the remainder of the campaign. 
Three months – and 105 days – after the Hammers were originally due to host Wolverhampton Wanderers at London Stadium, both teams will take to the pitch on Saturday evening – albeit in the unfamiliar situation of playing behind closed doors.
Prior to the suspension of professional football, West Ham's performances were gathering a sense of growing momentum, with an emphatic 3-1 win against Southampton book-ended by late – if ultimately luckless – losses at high-quality opponents in Liverpool and Arsenal.
Yet as the Hammers resume their Premier League season in 16th position, outside of the relegation zone on goal difference, they remain just 12 points away from the top half of the table, such is the competitive nature of the top-flight this season. 
Moyes is therefore confident that, with nine games still to be played, his side have every motivation to put any past disappointments behind them and do their undoubted talents more justice.
"The players are well aware of how I see it," the manager revealed, speaking at his pre-match press conference.
"We want to be positive. We want to have this purpose in the last nine games. Ultimately, we have a massive, massive motivation to make sure we win the games in the way we want to. 
"Ultimately it's about what we will see on the pitch, but I can say that I have done everything that I can to give us a real purpose, to say 'come on, this is what we need to do to get us out of the position we are in.'"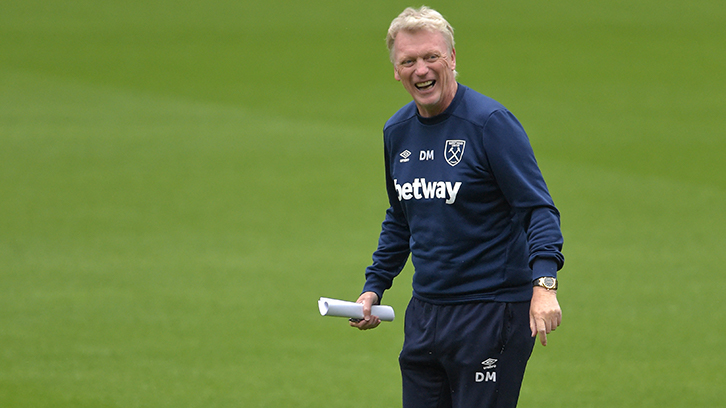 Ever-pragmatic, Moyes' determination shines through in the manner in which he hasn't allowed the time spent during the enforced break to go waste – a mentality well assimilated by his players.
"When I first came in, the timeline for me was really quick," Moyes recalled. "With the fixtures we had, it was a really difficult time to come in, so it certainly didn't give me much communication time with the players. 
"In recent weeks, I was one-to-one with them all every day, so I had contact with them. In that time, it wasn't all to do with how we were going to play - it was to give them an idea of what I expected, what I was hoping for. 
"We were trying to do the best we could, but I think this period has given us a better feeling and a better chance to get to know them all. I hope that will help. It's even given me the chance to see some of the players who have been injured and not been around the team. 
"They have all got a fresh opportunity and a chance to show what they can do – but they need to be doing it regularly, and when they do get the chance, they need to say 'I'm going to take it.' I'm hoping that that will give one or two of them that momentum and motivation to get into the team."
With five substitutions now permitted in Premier League games, and with Moyes now able to name up to nine substitutes in his squad, opportunity is sure to knock for each and every player to stake their claim and impress.
"It is a fresh start for everybody," Moyes added. "A lot of people can go again, and we will give them opportunities. 
"It's a bit like having a pre-season, when you come back and you don't know exactly who is in form and who is not. The difference is that we usually might have all played five or six friendlies, but none of us have been able to do that, so from that point of view it is difficult to assess exactly where they all are. 
"I have got to say I've been pleased with all the players. Their attitude has been really good, and the way they have gone about their work has been excellent. I'm hoping we'll be able to let that show in the game."