Jarrod Bowen will never forget his full Premier League and West Ham United debut, collecting Pablo Fornals' through-ball after just 15 minutes to loft over Southampton keeper Alex McCarthy and open the scoring.
The accompanying roar of the 60,000-strong Claret and Blue Army was exactly the kind of reception the 23-year-old had hoped to regularly embrace as a Hammer, having completed his move from Hull City in the dying embers of the January 2020 transfer window.
Yet, after only four appearances of his West Ham career, Bowen – like so many of us – has been forced to wait for his next footballing thrill, with the season shortly after due to the Coronavirus (COVID-19) outbreak.
As he and his teammates prepare to host Wolverhampton Wanderers at London Stadium on Saturday, Bowen told whufc.com all about how his life skills equipped him to manage lockdown – and how he hopes to embody those 60,000 voices once more when the season resumes, even from behind closed doors. 
 
It's been a strange start to life in the Premier League!
"It's been strange! I actually spoke to the gaffer about it a few weeks back, saying 'I don't think anyone's had this kind of Premier League start before.' 
"I joined really late at the end of the transfer window, had a few games, and then it's been on pause for however long it's been. 
"It's been strange, but the important thing is we've come back to a safe environment where everyone feels comfortable."

I've been up to all sorts in my new London home
"I've been down here the whole time with my brother and my best friend, because they were down for the Southampton game, so that's kind of helped in a way – I could've been in a new city and everything on my own otherwise. 
"It's just been a bit of a lad patch – we're trying to design it the best we can, but we're not interior designers between the three of us! It's been good to have them around.
"We've been doing a bit of everything. We've obviously all got a PlayStation so we've just been playing that, everyone in each room, but I think the strangest thing is me and my friend cooking. It's like we're a couple, cooking for my brother as well! 
"We've been up to all sorts. I've put a couple of stories on my Instagram of people slating me for the length of my grass, but I've never mowed a lawn in my life! I think the last lawnmower I had I went over the lead and blew it up, so my friend and my brother being down here has certainly helped with sorting the grass out, getting loads of rubbish cleared out which I just didn't need! It kind of got me into gear with sorting the house out, but it's been good fun.
"I first moved away when I was 17. I lived with a family for a couple of years and then I actually got a flat on my own, so it was then that I learnt how to cook and clean up, hoovering, all that kind of stuff, so that's my role in our house at the minute: I'm the cleaner and the hoover guy!
"I'm sometimes the chef – me and my mate split it between us, who wants to clean! My brother doesn't help at all, he just sits there and moans that he's hungry or tired! I picked up a lot of life skills moving away from home, so it's definitely helped me along the way."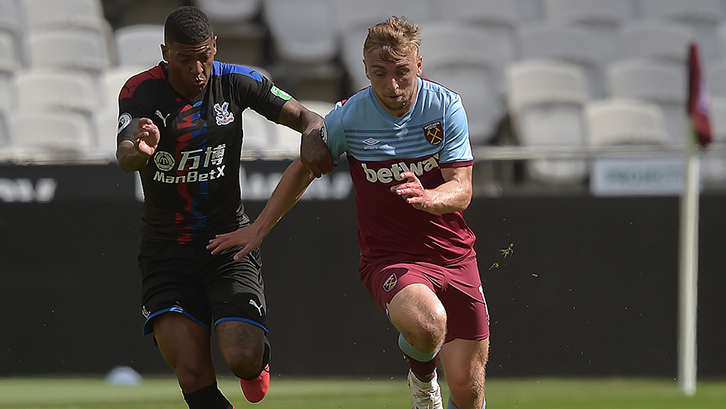 Every team is facing the same challenges
"It's kind of been like an eleven or twelve-week build-up.
"When the season gets underway, I think in the first week we've got three games. You pick it up as you go – everyone's in the same boat. No-one's really got a headstart, no matter how many games you play. 
"With that continuity of playing games, the sharpness comes with it, but it's been good to play practice games and blow all the cobwebs out that have been building up for 12 weeks."
 
I'm itching to play the big teams
"I'm itching to get at them. I said when I joined that playing the big teams is what you dream of. 
"We've got Wolves, Tottenham, Chelsea – three tough games – but we can play with a lot of confidence. We're probably not expected to get much from the games, so we can work that in our favour.
"We've got three games so if we can pick up good results in those, it'll give us a right headstart going into the last six."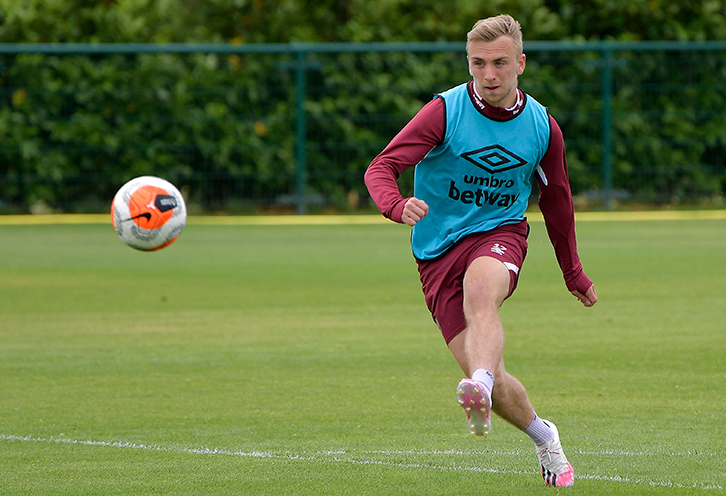 We know the fans are behind us
"Everyone's in the same boat. It's going to be tough, it's definitely going to be strange, but the games that we've played here without fans have got us used to what it's going to be like. It's been good, and all we can do is play the conditions I guess.
"Our fanbase is incredible. Even since I joined – I've only been here a short amount of time – what I've received from the fans has been full of nothing but praise and positivity. We can carry that into the games that we play – even though they're not here, physically they'll be at home, watching, supporting, and we all know that. 
"Don't get me wrong, it'd be much better if we had 60,000 all here cheering, like the Southampton game, but unfortunately that's not the case. We know we've got the full backing of them anyway."
 
We'll pay our respects to those affected
"It's a horrible time for everyone and so unexpected. 
"It's changed so quickly from when it was first spoken about to where we are now. I think it's been hard for everyone, especially for those who have unfortunately been affected by it. Your heart goes out to everyone and all the families that have been affected because you don't want to see it happen. 
"All we can do is pay our respects, keep doing what the government wants us to do, and hopefully we can get back to as much normality as possible. I know it's not going to be back to normal for a while yet, but as long as we make those baby steps to try and get back to a safer environment again, it's key."