Interviews
Lukasz Fabianski: We can feel and sense the support of West Ham fans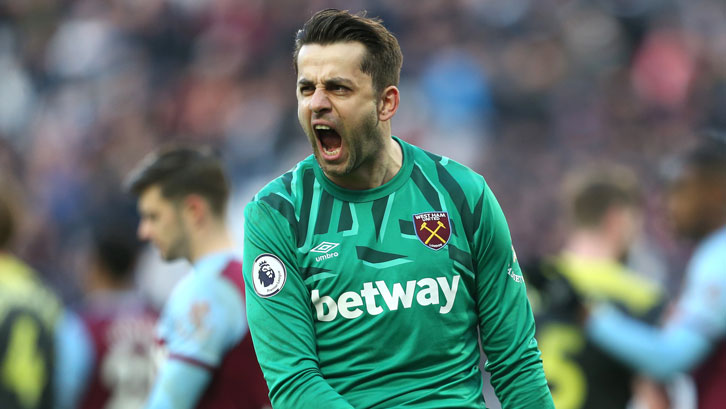 Lukasz Fabianski says West Ham United players can 'feel and sense' the support of the Claret and Blue Army as they prepare for the return of the Premier League.
The Hammers will resume their COVID-affected season, after an enforced three month break, with the visit of Wolverhampton Wanderers to London Stadium on Saturday 20 June, in a game that will be broadcast live in the UK by Sky Sports and around the world.
While supporters will not be present, though, Fabianski says he and his teammates can feel the positive vibes from afar, and called on fans to get behind the team from home over their final nine games of the season.
It's not like we're suddenly cut out of the world, so we can sense the supporters and their emotions

Lukasz Fabianski
"You can feel it and you can sense it," he confirmed. "Even when I am driving my car and someone sees me and recognises me, they give me a little message and mouths 'stay up' or something, so you know the support is there and feel the vibe.
"It's not like we're suddenly cut out of the world, so we can sense the supporters and their emotions.
"For example, when we spoke to people at the hospitals and the NHS on the phone, we knew they were all West Ham supporters and they were telling us 'make sure you do your job and stay up', so you can definitely feel it and sense it."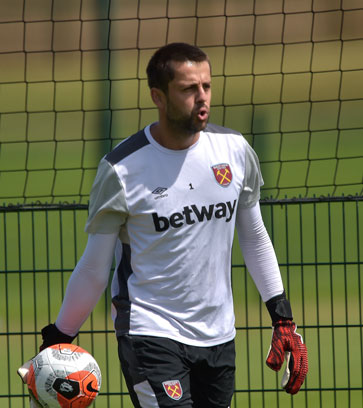 Fabianski also says West Ham have adapted well to the 'new normal' of training and playing under the restrictions in place to halt the spread of COVID-19.
The Hammers have been strictly following the Premier League's Return to Training protocols, working their way up from individual training to group sessions to playing practice matches against opposition from other clubs.
The Poland goalkeeper was in action against Queens Park Rangers at London Stadium on Wednesday, and believes the experience of playing in a 'behind closed doors' environment will help him and his teammates prepare for the return of competitive football.
"It's good to be back playing, good to be back training and especially being out here at the stadium, getting used to the circumstances that we're going to play in," the reigning Hammer of the Year confirmed.
"It feels good to be back and all of us, as a group, just can't wait to get started again."
Every West Ham – and Premier League – player and member of the coaching staff is being tested for COVID-19 twice a week, while every visitor to Rush Green or London Stadium is having their temperature taken before being granted entry.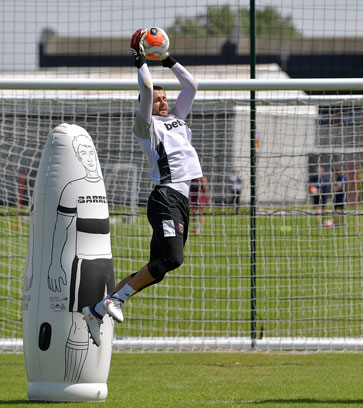 With all equipment being disinfected before and after every training session or match, and players arriving and departing in their own kit, and maintaining social distancing when they are not on the pitch, Fabianski says the environment is as safe as it can be.
"Because we are being tested twice a week, it gives us confidence that we are clean and we are not having COVID, so it just gives us confidence that we can actually behave more or less in a normal way," he continued.
"Obviously, we try to keep some distancing when we have to but other than that, when we are on the pitch, especially in small-sided or eleven-a-side games, I don't think we have any thoughts in our minds that we should hesitate.
"It feels good, especially with the testing and the way the Club has organised everything for us, it gives us confidence that we are working in a very safe environment."
The Irons will take another step forward in their preparations by playing another practice match in controlled conditions before the restart, and Fabianski says the exercise will be an invaluable one.
"I think it actually replicates what we can expect from the Premier League games now, so it will more or less look like that, with the only people who will be allowed at the ground being both teams, the staff, medical support and media and that's it, more or less," he explained. "It gives us the experience we are going to get when the league returns.
"It is what it is, we have to respect it and get on with it, really."
Support our Club. Stay safe. Follow at home.