Like millions of football fans, Jack Wilshere spent the COVID-19 lockdown watching classic England matches on television.
Unlike his fellow supporters, though, Wilshere was able to see himself starring in those matches.
The West Ham United midfielder took huge inspiration watching him producing the goods for his country and is now aiming to rediscover that same level of performance in a Claret and Blue shirt.
I was watching myself quite closely and thinking about the player I am now and the player I was then, what has changed and what I can add

Jack Wilshere
"I'm just desperate to get back to playing football," the No19 confirmed. "At first, lockdown was nice spending time with the kids and the wife, but then Sky Sports was killing me showing games from 2012 and 2014 and I was playing in those games!
"There's not really one game that stuck out, but there was a few from 2012 and a couple from 2014. There are just certain games and you forget about things. I was just looking at the way I played then and the way I play now. There were a few games from a few seasons ago as well, it was interesting.
"I just want to get back out there playing. It's been too long. At first, I just wanted to train, but now I am just desperate to get back into that game situation."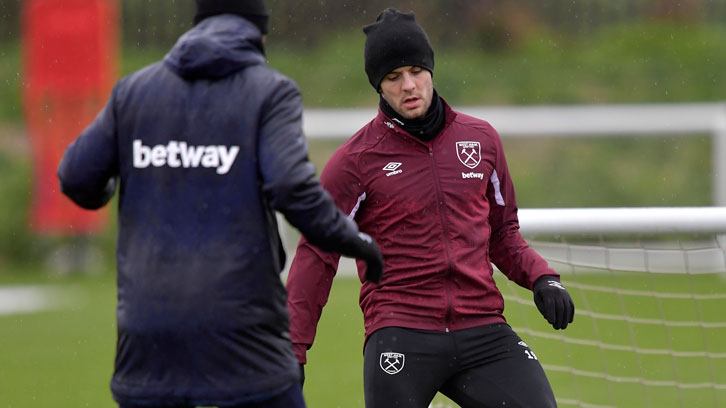 With 34 caps to his name, Wilshere has plenty of England games to choose from, including a Man of the Match performance in a 2-1 win over Brazil at Wembley, and a series of outstanding displays to help the Three Lions qualify for UEFA Euro 2016.
In addition, his unforgettable UEFA Champions League performance as a teenager for Arsenal against Barcelona in 2011 has been played repeatedly on social media over the last few months.
While fans enjoyed watching reruns of those games for the goals and results, Wilshere himself used them for more educational purposes, examining his all-round game and looking to bring elements of it to West Ham.
"Seeing those games does inspire me!" he smiled. "I've watched that Barcelona game more than anyone, don't worry about that! But there are other games you almost forget about. There were a few England games I forgot about and I started watching them and I thought 'Who's playing here? Oh, I'm playing in this game!' and it does inspire me.
"I was watching myself quite closely and thinking about the player I am now and the player I was then, what has changed and what I can add. It's inspiring, but it's frustrating as well because you just want to get back out there."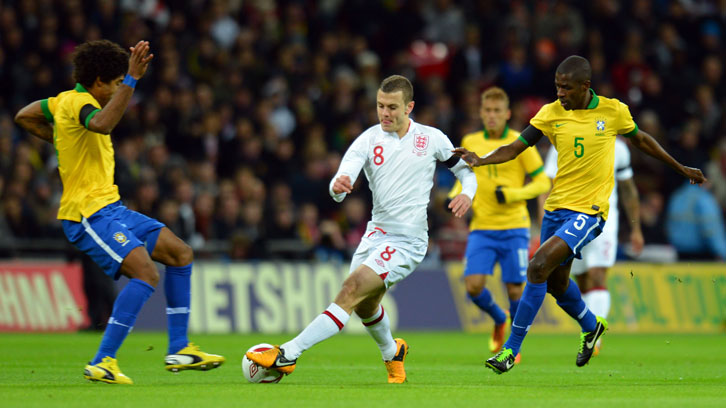 Wilshere's own career circumstances mean he has an even greater incentive to get back to his best.
The midfielder has played just 16 times since joining his boyhood club in summer 2018 due to injury, but he is now back fit and in full training ahead of the Premier League restart.
And with nine games still to play and West Ham desperate for points, Wilshere is ready to return, and return in style. 
"I've said it before and I don't want to keep saying it, but I'm still as hungry now as I was then and I'm in a position now where I just have to play games," he confirmed. "I can't miss any more for the sake of nobody other than myself, physically and mentally, because it's a long way back when you get that little bit older.
"I know I'm not old, but I'm not 21 and it takes a while to get that sharpness, you feel really tired after training and it takes a while to recover, but I feel like now I just want to play."