West Ham United celebrates its 125th anniversary on 29 June – and as part of our celebrations we're counting down to the date with the Club's #50GreatestMatches – brought to you by Monster Energy!
Since the Hammers were formed as Thames Ironworks FC in 1895, we have played in excess of 5,500 matches – reaching five FA Cup finals - and one women's FA Cup final, lifting European silverware and competing across the globe and enjoying thousands of memorable moments.
With your help and recommendations, we've whittled down that list of 5,500 matches to a top 50, featuring landmark goals, trophies held aloft, heroic individual performances and remarkable collective efforts.
We continue the #50GreatestMatches countdown with an historic victory at Wembley...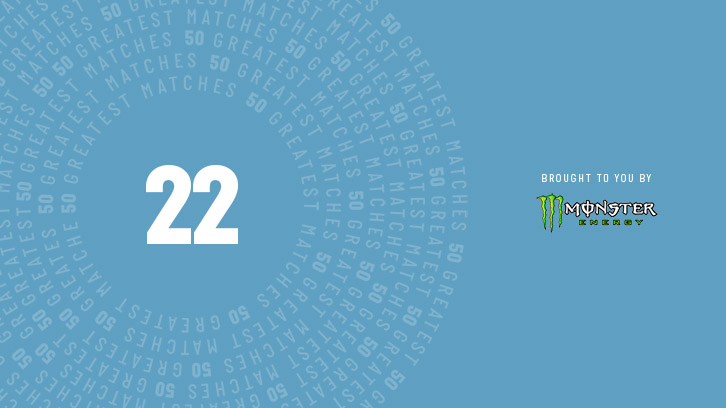 While the Football League may have been suspended just three games into the 1939/40 season due to the onset of the Second World War, West Ham United continued to compete throughout the conflict-torn decade.
Just as had occurred during the First World War 25 years earlier, a regional War-Time league competition was introduced, with the divisions and their make-up fluctuating from season to season.
Every football club in the land sent men to fight for their country and West Ham were no different, with no fewer than 41 players swapping their football kit for military uniform.
The FA Cup was also suspended for the duration of the War, with the Football League War Cup being introduced in its place, and it was in this competition that the Hammers enjoyed a unforgettable day in the Club's history.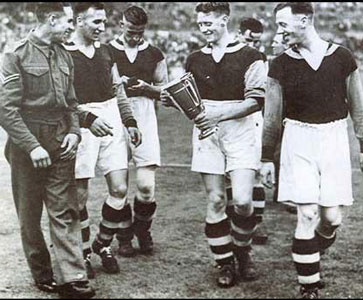 The final was played on 8 June 1940 at Wembley Stadium at 6.30pm - before the night-time blackout - despite fears that London would be bombed that evening by the Luftwaffe, West Ham defeated Blackburn Rovers 1-0 through a 34th-minute goal from Sam Small, who had been building ambulances to boost the war effort.
Amazingly, a crowd of 42,300 bravely turned out to see Charlie Paynter's Hammers presented with the trophy by A.V. Alexander, First Lord of the Admiralty.
As a further reminder that the country was at war, the crowd included wounded members of the British Expeditionary Force recently evacuated from Dunkirk in northern France, while a number of players headed straight back to their service units after the game.
Tomorrow, West Ham United hit Leicester for six to chalk up a record away win!