West Ham United Academy Manager Ricky Martin is looking forward to the prospect of building on an impressive first full season at the Academy of Football.
It was announced last month that the 2019/20 Academy Games Programme – and hence effectively the season – was to be curtailed, following the coronavirus (COVID-19) outbreak.
The campaign concluded with the Irons' Under-23s top of, and unbeaten in, Premier League 2 Division 2, while the Under-18s sat second in U18 Premier League South – the highest finish of any Premier League outfit – just three points behind division leaders Fulham.
More broadly, the Academy of Football has also celebrated continued first-team involvement for lots of players, while seeing a number of its brightest talents impress in loan spells throughout the Football League.
 
We've all got different skillsets, but we're all passionate about youth development. Everyone at the Academy is absolutely passionate about developing young people

Ricky Martin

Having only last year officially opened the new Academy facility at Chadwell Heath after a multi-million pound redevelopment, Martin – who assumed the role of Academy Manager last May – and his Academy Management Team have much to celebrate retrospectively.
"It seems unbelievable that I've only been here one year as Academy Manager," Martin surmised.
"You're looking at our group of coaches and you've got [U18s Lead Coach] Kevin Keen who joined us back in July, and you've got [U23s Lead Coach] Dmitri Halajko who joined us in August, so I think the transition's been really smooth. 
"Everyone's bought into it and everyone's had a chance to have an impact as well, so it's not been a top-down approach, it's about a collective approach, and I think everyone's brought their piece to the party. 
"We've all got different skillsets, but we're all passionate about youth development. Everyone at the Academy is absolutely passionate about developing young people."
In a season characterised emphatically by successful results on the pitch, it was the Academy's young stars seizing their opportunities to shine which stood out to Martin as a 2019/20 highlight.
"From my point of view, where I have an overview of all the teams in the Academy, a highlight has been the progression that we've seen this season from players within the different age groups," Martin observed.
"We've had that from all the schoolboy age groups all the way up to the Professional Development Phase (U23s and U18s), and we've seen that in the number of players who have stepped up to develop their game and play at the next level. 
"As an Academy that's what we're all about and that's what we'll be judged on: our players' progression. You want a pathway between the Academy and first team, that's really important, but you also need to create one within the Academy as well."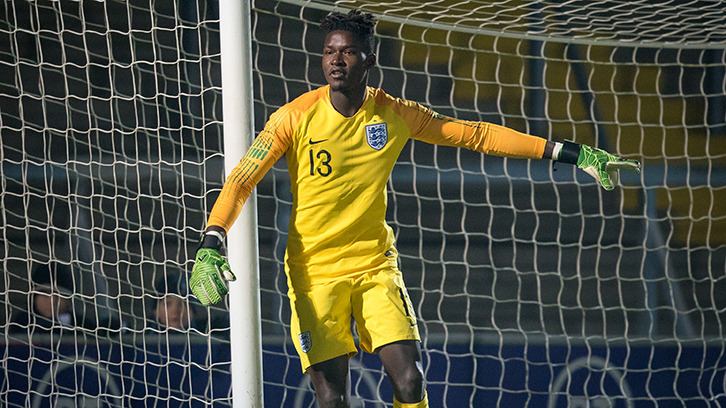 Strong performances at Club level have drawn the attention of international set-ups around Europe, adding another dimension to the developmental opportunities enjoyed by Academy players this season.
In the Professional Development Phase squads alone, goalkeepers Daniel Jinadu and Krisztian Hegyi represented their nations at the FIFA U17 World Cup finals, whilst U23s stars Goncalo Cardoso and Joseph Anang made Portugal and England U20 bows respectively.
There was also a Scotland U19 debut for Harrison Ashby, an England U19 debut for Aji Alese and Young Lions U17 debuts for Amadou Diallo and Jamal Baptiste, amidst a myriad of highlights for the Academy's footballers on the international stage.
"I'm really proud about the number of players who have achieved international status this season," Martin noted. "We have a lot of young players now that are representing their country, whether it's England, Republic of Ireland, Scotland, Wales, Slovakia, Hungary, Nigeria or Kosovo.
"We've got so many different nationalities within the Academy, and we've got a lot of young players playing at youth international level, gaining international experience. 
"That's something we've worked on as an Academy. We've had it as a focus point in our strategy. We really wanted to promote our young players having that experience because it is good to go away, play for your country and mix in and develop with other players. 
"We've had just under 20 players called up between the ages of 16 and 20-years-old who have represented their country. I think that gives the Academy some recognition for all the hard work it's putting in, and the young players recognition for the hard work they're putting in."
Looking ahead, it is evident that Martin and his Academy coaching team cannot wait to see more of their young players get such acclaim in the years to come.
"I do look forward to, when it's safe to go back to a healthy workplace for everyone, coming back and building on where we left off in March," Martin smiled.
"With the amount of talent we've got, it's up to us to maximise that talent – and push the players as far as they can go."