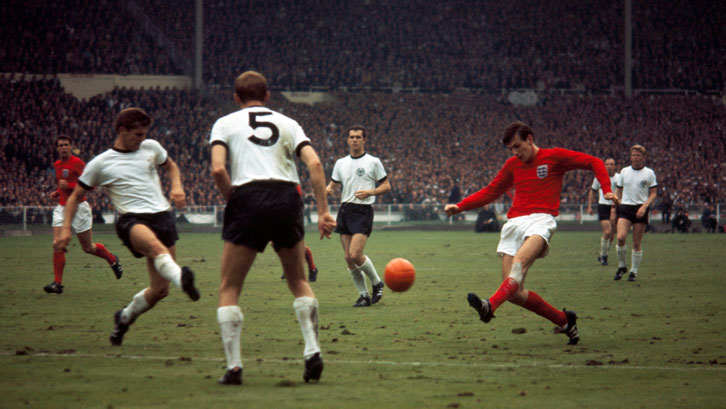 Saturday 30 July 2020 marked the 54th anniversary of England's glorious 1966 FIFA World Cup final victory over West Germany.
And while the date will always bring a smile to the face of English football supporters, this particular year it was tinged with sadness, as it was the first anniversary since the death of one of the eleven men who secured the Jules Rimet Trophy, West Ham United legend Martin Peters MBE.
Peters, who was born on this day, 11 November, in 1943, scored England's second goal in the final, slamming a half-volley into the net after his Hammers teammate and soon-to-be hat-trick hero Geoff Hurst's initial shot had been blocked.
With just 12 minutes of the 90 remaining, Peters' goal could have been the winner, but a last-minute equaliser from Wolfgang Weber forced extra-time and denied the Plaistow-born midfielder even greater fame as the man whose goal had made England world champions.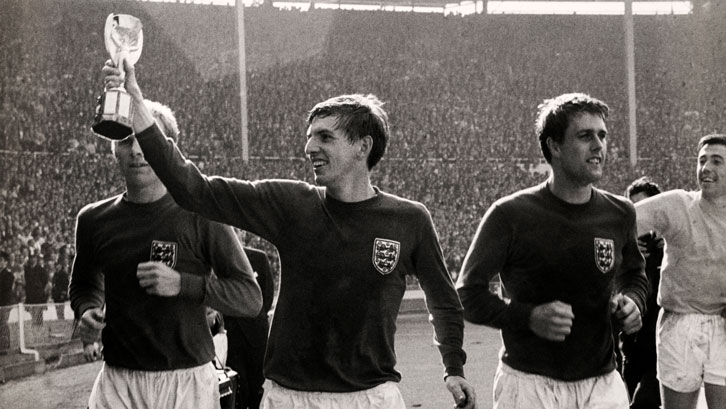 But in some ways, it would have brought the modest, quietly spoken 22-year-old Peters unwanted attention. As it was, he was able to enjoy his status as one of eleven World Cup winners, rather than be consumed by it.
The title of his autobiography, The Ghost of '66, is a conscious nod towards how captain Bobby Moore and Hurst received more recognition than their West Ham teammate and friend following England's historic success.
An outstanding teenager, Peters was scouted by Wally St Pier while playing for Dagenham and England Schoolboys, and joined West Ham as a 15-year-old apprentice in 1959. The following November, aged 17, he signed his first professional contract.
After making his senior debut in a First Division win over Cardiff City on Good Friday 1962, Peters made swift progress, appearing 32 times in 1963/64, before winning both the European Cup Winners' Cup and Hammer of the Year award in 1965.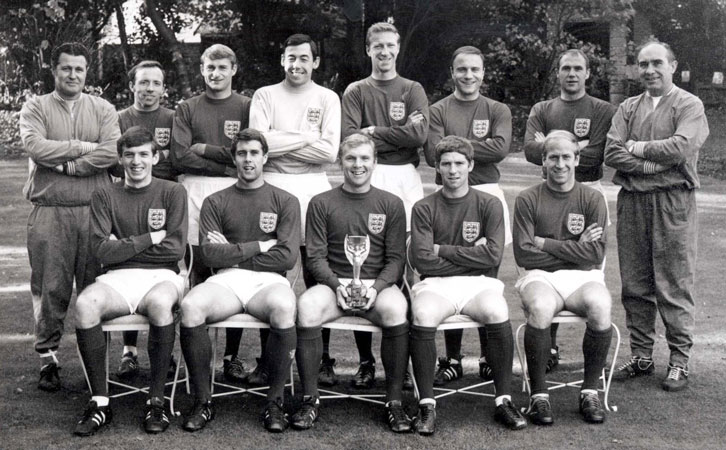 In May 1966, Peters was rewarded for his outstanding domestic and European performances with an international debut, just two months before the World Cup, against Yugoslavia at Wembley. He played superbly.
Six weeks later, he ensured his place in Alf Ramsey's squad with a goal in a warm-up win in Finland, but he was not in the starting XI when England kicked-off against Uruguay in their opening Group 1 fixture at Wembley on 11 July 1966.
But after a drab goalless draw, Ramsey made two changes, drafting in Southampton's Terry Paine for Liverpool's John Connelly and Peters in place of his eventual World Cup-winning teammate Alan Ball, for the second group match against Mexico. England won 2-0.
Peters kept his place. England secured their progress to the knockout stages by defeating France 2-0, to the semi-finals as the West Ham midfielder's cross set up Hurst for the only goal against Argentina, and to the final courtesy of a 2-1 semi-final win over Portugal.
In the final itself, the 22-year-old played with maturity and ability that belied his tender years and relative inexperience, his tireless running, technique and habit of popping up in the opposition penalty area and scoring important goals all coming to the fore on the biggest afternoon in the history of English football.
Remembering his historic goal, speaking in 1996, Peters recalled: "Alan Ball knocked a corner to the far post – that was a long way for him! – and then the ball was cleared out to Geoff. He had a shot, which he shouldn't really have done, but it was deflected towards me off Horst Hottges.
"I was six yards out and as the ball looped towards me, I thought 'I've got to hit the target'. Hans Tilkowski went one way and Heinz Schnellinger went the other, and my volley went straight down the middle.
"That was a tremendous feeling. The best feeling I've ever felt in football. I was going back to the halfway line and my fingers were tingling. It was like someone had stuck a bolt of lightning through me. It was unbelievable. I was just in another world."
The Ghost of '66 had appeared, haunting West Germany and helping England win the FIFA World Cup.