History
Michael Carrick - From the east end of Hadrian's Wall to the East End of London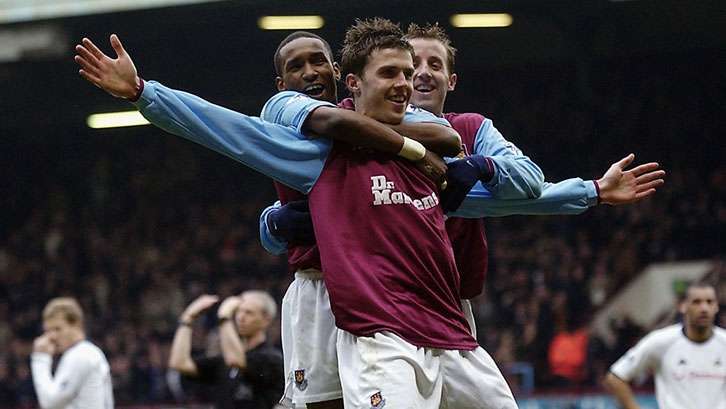 One of the Academy of Football's finest and, in some ways, unlikeliest products celebrates his 39th birthday today.
For while the majority of homegrown West Ham United stars hail from east London, Essex or elsewhere in the South East, Michael Carrick was born, raised, scouted and recruited from Wallsend, the town on the banks of the River Tyne at the eastern end of Hadrian's Wall.
As a boy, Carrick started playing football as a four-year-old for Wallsend Boys Club, known locally as the 'Boyza', where he honed the technique and character that saw him go on to win an FA Youth Cup and UEFA Intertoto Cup with West Ham while still a teenager.
The Boyza was not just where Carrick enjoyed football for the first time, but it was 'a breeding ground for local talent', producing the likes of Newcastle United stars Alan Shearer, Steve Watson, Lee Clark and Steven Taylor, as well as Manchester United defender Steve Bruce and dozens of other future professionals.
At nine, he had a trial with Middlesbrough, then another with Stoke City, one at Arsenal, another at Crystal Palace, another at Chelsea, but Carrick was spending his school holidays more than 250 miles from home, in east London, at Chadwell Heath.
Despite being a boyhood Newcastle United fan, at 13 Carrick turned down his beloved Magpies in favour of the Hammers.
"Despite my huge love for the club and the joy I felt on the Gallowgate [at St James' Park], I just didn't feel at home at Newcastle," he wrote in his autobiography Between the Lines. "My thoughts were more and more on West Ham."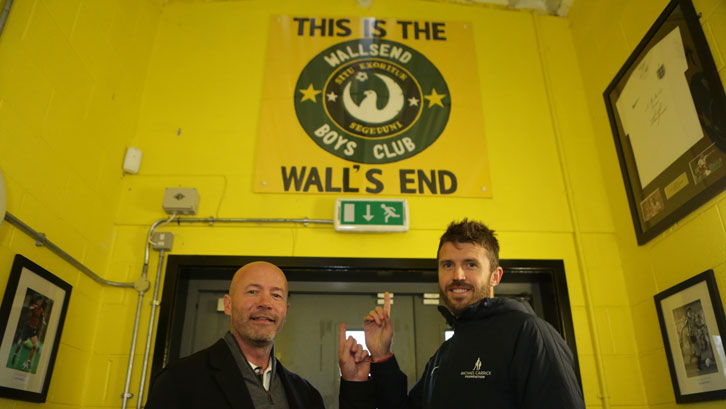 Carrick starred for the Irons at the 1995 Milk Cup, the prestigious annual schoolboy tournament held in Northern Ireland and, after turning down the overtures of a host of other clubs, including Nottingham Forest, Everton and Sunderland, he decided to join West Ham.
"Eventually, I chose West Ham," he confirmed in Between the Lines. "They were the ones who made me feel most welcome and relaxed, and they played the game the right way – the West Ham way, as they called it."
In the main, Carrick trained remotely between the ages of 14 and 16 at an independent Centre of Excellence in Chester-le-Street, near Durham, with other North East-based youngsters affiliated with clubs down south, while making regular visits to London to train alongside his teammates.
There, the Academy's long-serving director of youth development Jimmy Hampson would meet him off the train at Kings Cross, before driving him to Chadwell Heath, where he met Academy Director Tony Carr and his Under-14s coach Brian Nichols.
"From the start, I felt part of the family and played with a smile on my face," he wrote. "West Ham excited me like no other club that I'd been around… The whole place felt genuine to me."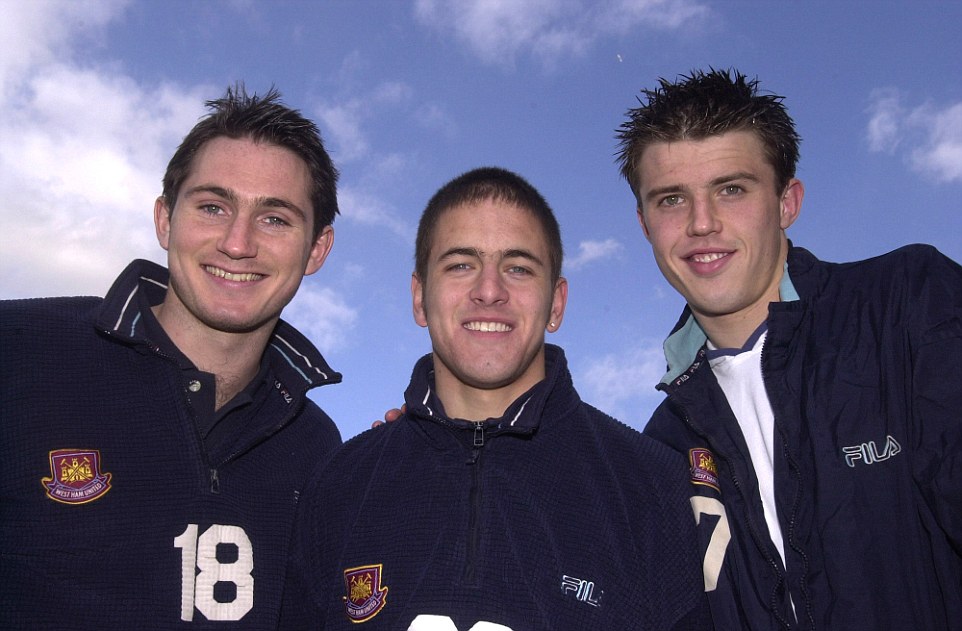 Despite being three years their junior, Carrick trained with the youth team, alongside the likes of Rio Ferdinand and Frank Lampard, and the experience served as an inspiration, on and off the pitch.
As his 16th birthday approached, the young Geordie signed a two-year YTS (now a scholarship) and, after making one final appearance for England Boys Clubs, he became a full-time West Ham player.
Over the next two years, Carrick honed the skills and learned the life lessons necessary to become a top professional – one who would earn 34 England caps and become one of the most-decorated players in English football history with Manchester United.
On 3 January 1998, all the hard work and sacrifices paid off as Carrick, still just 16, agreed his first professional contract, to be signed 22 years ago today, on his 17th birthday.
Later the same year, the Club bought an Academy House in Romford, where ten of the squad would live together, forging a team spirit that led to an FA Youth Cup and Premier Academy U19 League double in the spring of 1999.
Despite going on to achieve great things alongside some of England's greatest players of modern times, Carrick remains close with many of those he lived and played with all those years ago.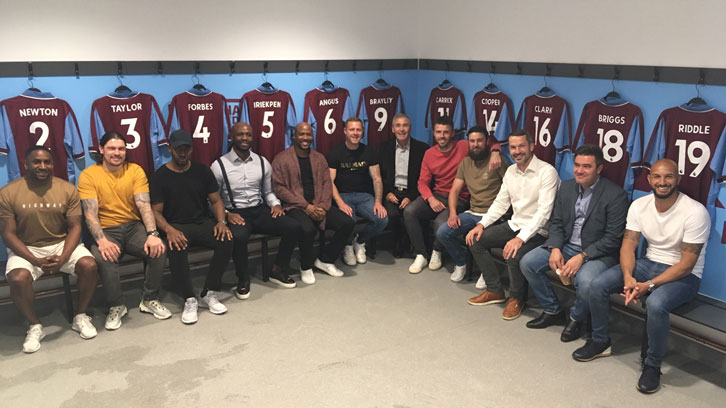 A year ago, on the 20th anniversary of that historic FA Youth Cup final win over Coventry City, a reunion was held at Chadwell Heath, where Carr and his players enjoyed watching a rerun of their 6-0 second-leg win at a sold-out Boleyn Ground, including a superb goal from their central midfielder, and sharing stories two decades old.
It said everything about Carrick that, despite it being a Wednesday evening, he drove 250 miles down from the North West, where he is now first-team coach at Manchester United, to spend the evening with his youth team teammates.
Following that success, Carrick continued to shine in Claret and Blue, making his first-team debut in an Intertoto Cup win over Finnish club Jokerit in July 1999, and going on to feature 159 times over five seasons.
In 2003, following relegation, he remained with West Ham, showing loyalty to the Club who had made him feel at home nearly a decade earlier.
Everyone at West Ham United would like to wish Michael a happy 39th birthday and wish him all the best for the future.