Club
West Ham United shows support for 'Mentally Healthy Football'
West Ham United has welcomed a joint Declaration from the UK football family signifying its support for building a mentally healthy environment at every level of the game, as a lasting legacy of the Heads Up campaign. 
 
West Ham United has long championed mental health awareness, supporting the season-long Heads Up campaign and 'Time to Talk' campaigns in recent years, with the backing of both men's and women's first team squads and players showing their support through the Club's Players' Project. Throughout the lockdown, the Club has published hints and tips on managing mental health at this vital time, and earlier this year Gilly Flaherty, West Ham United women's captain, publicly spoke out about her own battles with mental health to help raise awareness of the support available.
 
West Ham United is committed to ensuring players and staff receive all the support they need and actively promotes ways in which staff can improve their mental health and wellbeing.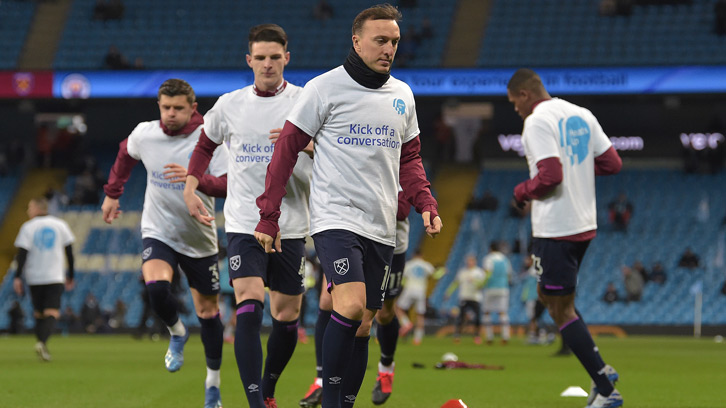 Last year, the Club launched an Employee Assistance Programme - a confidential service which is intended to help employees deal with personal problems that might adversely impact their work performance, health and wellbeing. The programme generally includes assessment, short-term counselling and referral services for both staff and their immediate family.  
 
The Club also has ten members of staff who have successfully completed a nationally recognised qualification as Mental Health First Aiders. These employees offer initial relief by being a listening ear and signposting to specialise and relevant services for needed ongoing and longer-term support.
 
The Mentally Healthy Football Declaration will see all of UK football recognising that mental health is as important as physical health, and pioneering a 'team approach' on this important issue. The UK football family will build on the important work that clubs and football organisations are already doing, working together to roll out these efforts across the football system, share best practice, and support the development of 'mentally healthy clubs' at every level of the game.
 
The landmark Declaration has been signed by senior figures from across the football system, including the FA, the Premier League, the English Football League (EFL), Scottish FA, Wales FA, Irish FA, League Managers Association (LMA), Professional Footballers Association (PFA), Professional Game Match Officials Limited (PGMOL) and League Football Education (LFE).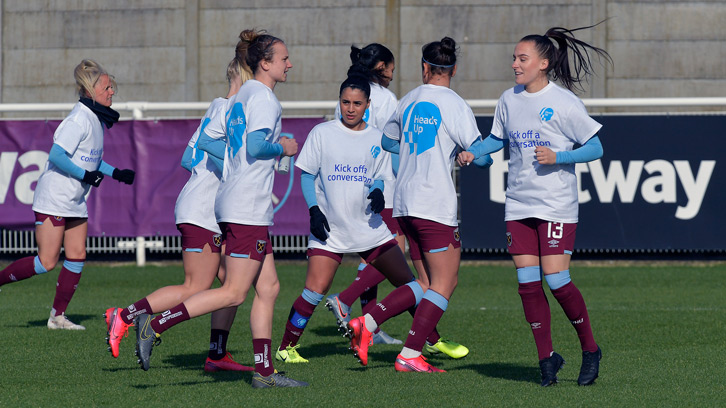 Following an unprecedented season for football, mental health issues are more relevant than ever.   Through the Declaration, football has committed to working together to embed an environment across all of UK football: 
 Where players and staff are encouraged to look after their mental health just as they look after their physical health; 
Where they feel able to spot the signs that they, a team-mate or colleague might be struggling and know where to access support;  
Where speaking out about mental health is seen as a sign of strength rather than weakness.
The Declaration will see us form a UK-wide mental health implementation group next season, working towards a collective 'game plan' for the first time to ensure the mental health of players, staff, managers, coaches and officials is prioritised across the game.  
 The Declaration has also been welcomed by Heads Up's charity partners Mind, CALM and Sporting Chance, who will work with us all next season to take the Declaration forward.
 
You can find out more about the Heads Up campaign by visiting www.headstogether.org.uk/heads-up.