Opinion
Tony Cottee's Tactical Talk - West Ham United v Aston Villa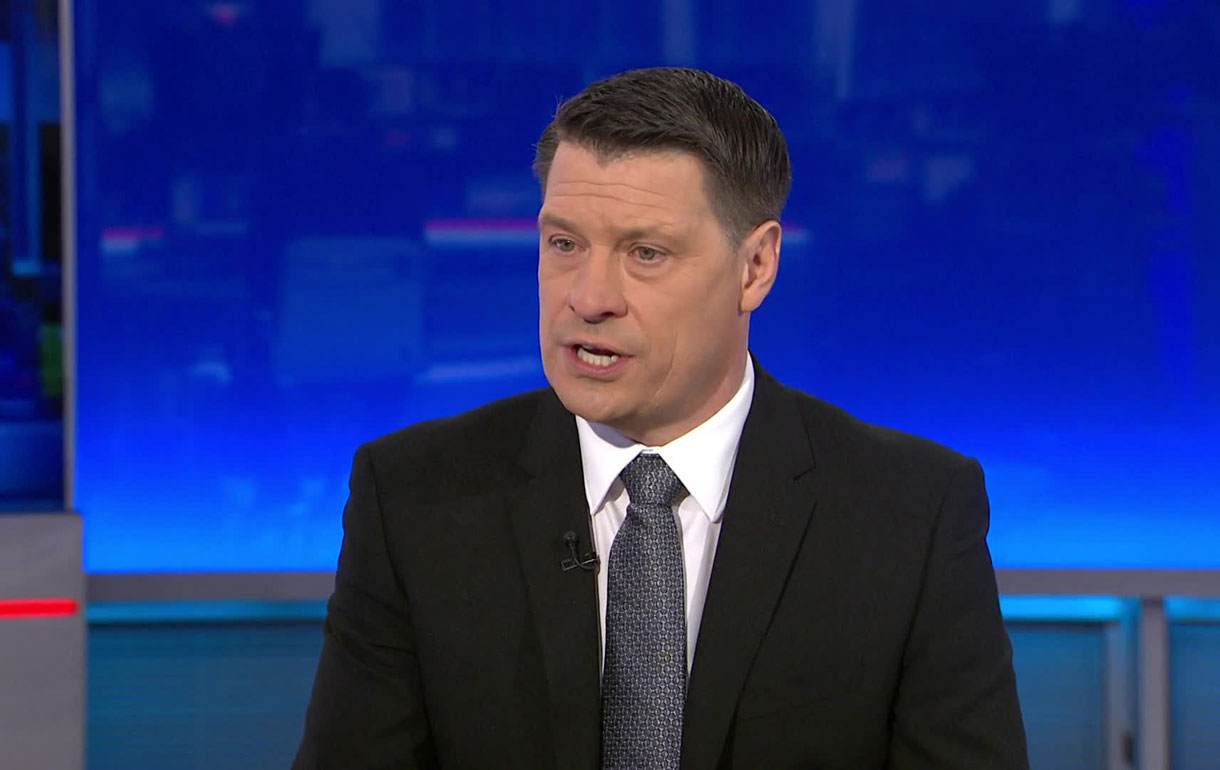 Hammers legend Tony Cottee says David Moyes has again got the best out of the players and is putting the foundations in place for West Ham United's future...
I'm sure, like me, every Hammers fan enjoyed a happy weekend after last Friday's 3-1 win over Watford virtually guaranteed Premier League football at London Stadium next season!
It really was everything we hoped for and exactly what we needed. The first-half performance set the standard that I'm sure David Moyes will be looking for on a consistent and regular basis going forward – full of desire, effort, intensity and quality.
Of course, the second half wasn't quite the same but, given the circumstances and all that was riding on the match, that perhaps wasn't such a great surprise.
As a player, over the years, I experienced both sides of the coin – leading 3-0 at half-time and trailing 3-0 at half-time. And to be honest, I've always felt it's the half-time break that is the key factor in that situation.
When you are 3-0 up and cruising, you don't want the half-time whistle to blow. The momentum is with you, confidence is flowing, you believe you will score every time you go forward, and the opponents are almost shell-shocked. Going in for the break is almost a disappointment!
On the flip side, when you are the team losing 3-0, you can't wait to get into the dressing-room – a chance to regroup, reorganise and work out what you can do to hopefully get back in the game.
Coming out for the second half, it's natural that the losing team will likely produce a reaction – they'll have had a rocket from their manager – and it's also natural that the team in front will try to protect their lead and become a bit more cautious in their approach… particularly when the victory is so vital.
When Watford scored early in the second half, there were a few jitters, and probably a few Hammers fans thinking: 'Oh no, here we go…!' However, I thought after the goal, we defended really well, weathered the storm and showed great organisation and professionalism.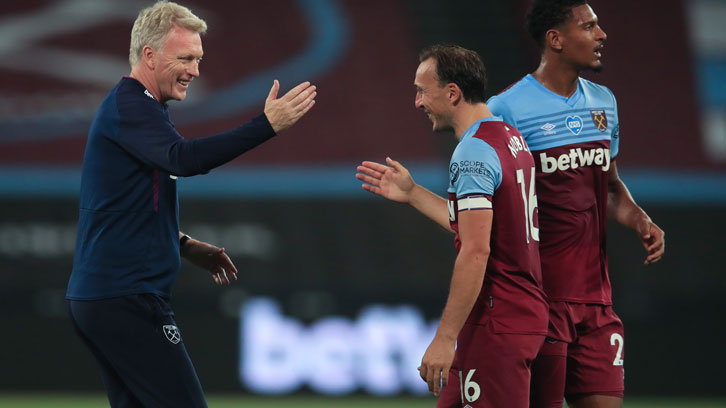 Credit to the manager and the players, because after losing the first two matches following the restart, the response has been first class and the team have found some excellent form. They have looked fitter, sharper – certainly more than the teams around them – and of course the goals have been flowing.
And it has happened because David Moyes has again got the best out of the players at his disposal. He deserves great respect for coming in a second time – when the easy option would have been to say no – and leading the Club to Premier League safety again.
Knowing the manager as I do, he will want to finish on a real high today. It is clearly going to be a huge, huge game for Aston Villa – a cup final for their own Premier League survival, and his own integrity and honesty will mean that David will demand a performance from his team, to carry that confidence and winning mentality into next season.
I've said it many times over the past few years, but the one thing West Ham United needs more than anything right now is stability and I believe we now have a real chance of achieving that.
I'm delighted that David will get the opportunity to take things forward and show what he can do with a clean slate and without the shadow of a relegation battle hanging over him at the start of the new campaign. It's time for this Club to start realising its potential and I have every faith 
Hammer of the Year
It certainly feels strange to be approaching the end of July and looking back over the past season rather than looking forward to the new one, but then I guess 'strange' is a word we have become quite familiar with this year.
The end of the campaign means that we turn our attention to selecting the Hammer of the Year and, for me, there is one overwhelming candidate for the award after this eventful and rollercoaster season.
Declan Rice has played every single minute of the Premier League campaign so far and, not only that, but he has hardly put a foot wrong throughout that time. At just 21 years-old, his maturity and reading of the game is something very special, and he has got better and better each week.
The captain's armband has fitted him perfectly whenever he has stepped in to cover Mark Noble, and he has proved to be a true leader for us in every sense of the word. Like every West Ham fan,
I want to see Declan Rice commanding our midfield for years to come – because that will mean this Club is enjoying a successful period on the field.
Congratulations, Nobes!
Finally, my congratulations go to Mark Noble on becoming only the tenth player in West Ham United's history to reach the milestone of 500 senior appearances for the Club. There isn't anything to say that hasn't already been said in the past week about Nobes… he stands for all that our supporters cherish about this great football club, and long may that continue.