Interviews
'West Ham United may never see Mark Noble's like again' - Alan Curbishley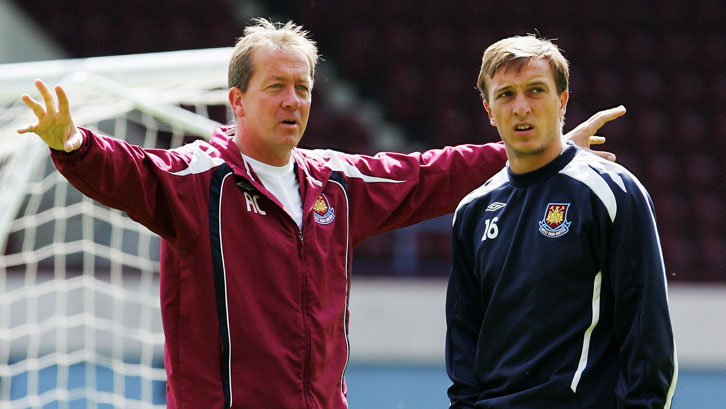 "I'm as devastated as the fans are. We just can't get any lift-off. The question is are we going down with a fight or a whimper. There are ten games left, lots of points at stake."
Those were West Ham United manager Alan Curbishley's words after seeing his team thrashed 4-0 by his former club Charlton Athletic, themselves managed by the man Curbishley had replaced, Alan Pardew, on 24 February 2007.
The Addicks' thumping win left West Ham 19th in the table, nine points behind Wigan Athletic in 17th, with just ten games to play. With just one win in their previous 14 Premier League matches, something drastic needed to be done.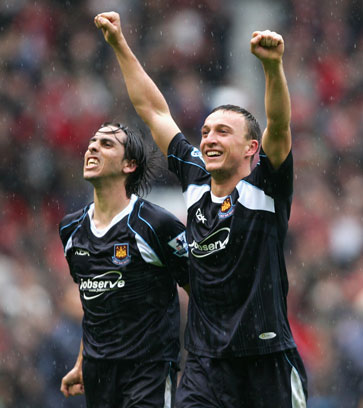 The first of those ten matches was Tottenham Hotspur at home. Curbishley made five changes to his team. Out went Christian Dailly, Calum Davenport, Yossi Benayoun, Hayden Mullins and Carlton Cole. In came Lucas Neill, Matthew Upson, Lee Bowyer, Marlon Harewood and a 19-year-old midfielder named Mark Noble.
Noble had played just previously under Curbishley, scoring his first goal for the Hammers in an FA Cup third-round win over Brighton & Hove Albion in January, before returning to the reserves. Prior to the Tottenham match, he had not been named in a Premier League matchday squad for 16 months.
Now, he represented the manager's final throw of the dice in a game of Premier League survival.
Ten weeks later, Noble had gone from untried youngster to Hammers hero, having started all ten remaining matches, scored two goals and helped inspire West Ham to the greatest of escapes from relegation.
Mark is a top, top man both on and off the pitch and West Ham United may never see his like again

Alan Curbishley
"When I arrived at West Ham, I met a hungry teenager hoping that a change of manager would give him some first-team opportunities," recalled Curbishley, who had himself graduated from the Academy of Football as a midfielder in the mid-1970s.
"Mark Noble was in my face at training every day, saying: 'Please look at me.' I eventually put him into the side against Tottenham Hotspur and he opened the scoring before we eventually lost 3-4, having led 3-2 with just a couple of minutes remaining.
"Afterwards, he was sitting in the middle of pitch down on his haunches, in tears. Everyone could see what defeat meant to that 19-year-old kid, just as they could when we beat Manchester United to stay up on the final Sunday of the season and he was jumping on everyone."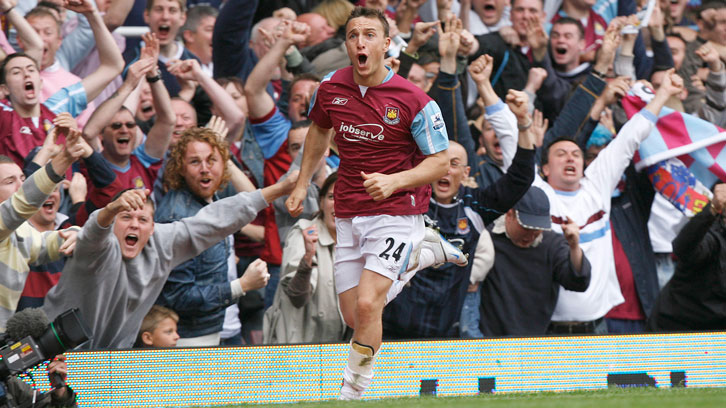 Thirteen years on, Curbishley says Noble now ranks among West Ham's all-time greats.
"Perhaps, he's been a bit under-rated by some people at times but he's still at West Ham after seeing so many managers come and go down the years," he observed. "I remember him being the biggest-selling shirt after Carlos Tevez!
"Mark's bright on the ball and, importantly, he can see a pass and sense danger, too. Remember, when you get to 500 appearances in that Claret and Blue jersey, you're up there with great names like Bobby Moore, Billy Bonds and Trevor Brooking.
"Mark is a top, top man both on and off the pitch and West Ham United may never see his like again. They've been so lucky to have him.
"When Glynn Snodin joined my coaching staff, I took him for a drive through the East End and pointed out a few landmarks around the Boleyn Ground. We went past the Green Gate on Barking Road. 'This is where Mark Noble comes from,' I explained. 'What? He was only brought up a mile from the stadium?' he asked. 'Yes, Snodds,' I replied. 'Nobes is one of our own.'"