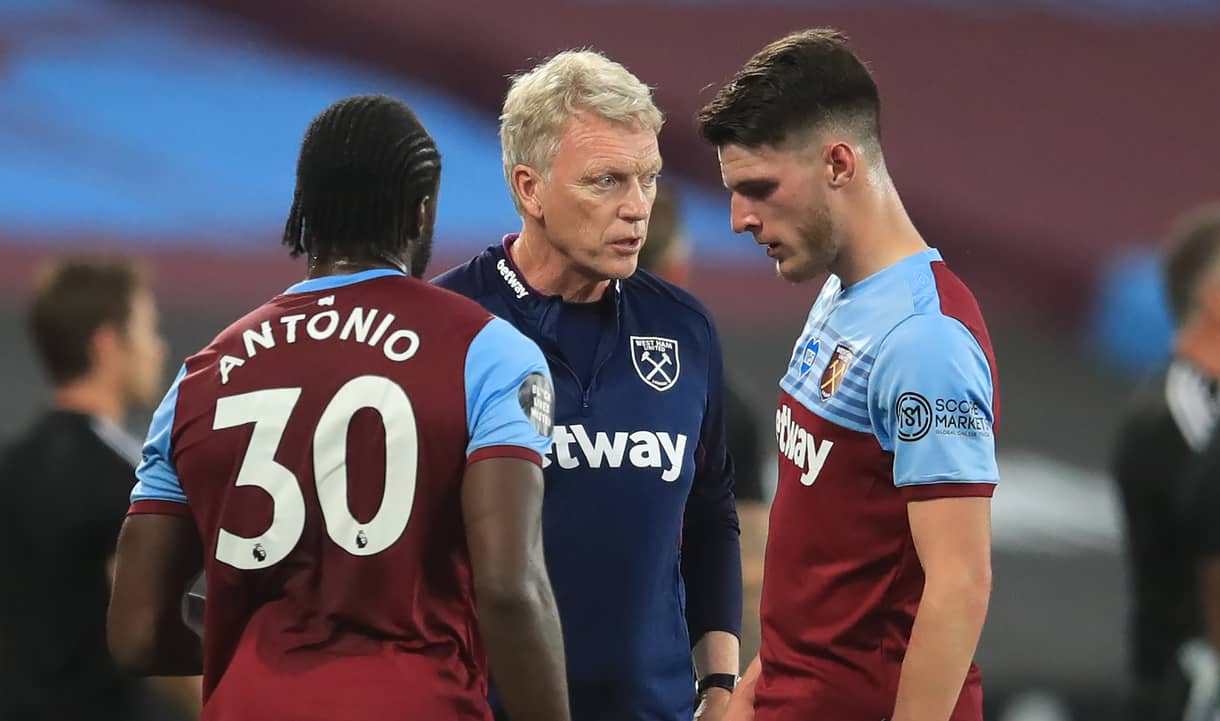 David Moyes has been delighted with the application of his West Ham United team ever since they returned ahead of the season restart.
Having arrived at the Club in December, Moyes used the weeks leading up to football's resumption following its pause due to the COVID-19 pandemic to ensure his team would be well set to achieve the points they need.
The Hammers have been sharp, even with the games coming thick and fast, claiming ten points in the month of July to leave them on the cusp of ensuring survival.
And with just one more required to get them mathematically over the line, Moyes wants to see yet more evidence of that work ethic when they travel to Manchester United on Wednesday.
"This period we have had has really benefited the players," the manager explained. 
"I think they are in good condition, you can see that in their performances and their energy. I hope we continue improving but we need to get away from this club being a couple of good games and then some bad ones, I want to get away from that inconsistency. 
"I remember when I took over at Everton, they were a club always avoiding relegation every year - getting to Easter with enough points and 'that'll do us'. I felt as if I had to change that culture at Everton and told them I was not having it anymore. 
"Now I want to get away from the culture at West Ham, [that they] don't always turn up and I have to get it where you think West Ham are always going to turn up, put in performances and I'm hoping that I can try and affect that in the coming weeks, months and years and that we try and get better at it.
"I am really excited at the thought of Declan and Tomas going forward, some of the young players we've got, and we're starting to show signs of something forming, if we can add to it and get those final pieces it will be a positive step forward."