Opinion
Jack Collison: Mark Noble sets the standards every day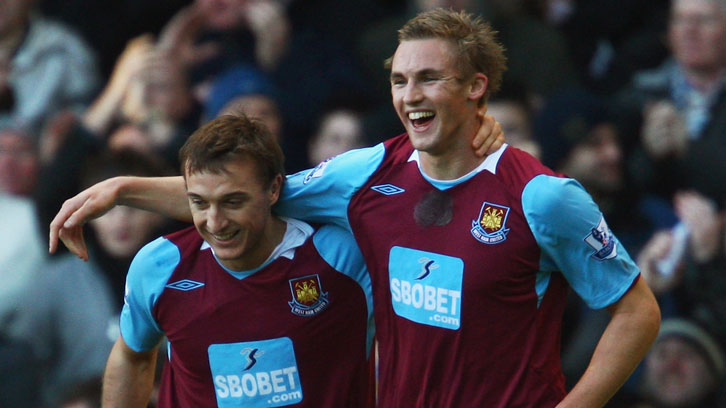 Jack Collison followed Mark Noble through the ranks at the Academy of Football and into the West Ham United first team. There, they played together 82 times between 2008 and 2014, including the 2012 Championship Play-Off final and forged a close relationship on and off the pitch. Here, the former Academy of Football coach pays tribute to his old teammate after watching Noble reach 500 appearances in Claret and Blue…
Mark Noble, 500th game – unbelievable scenes.
Things that stand out about Nobes? Off the pitch, obviously he's a leader, legend, but probably the biggest story that stands out for me was when myself and Tonks (James Tomkins), all excited, got to travel with the first team to the famous 2006 FA Cup final. 
Alan Pardew took us. We thought we were the big dogs, strolling around Celtic Manor giving it the big 'un, and we decided to go out and have a little game of golf on the putting green, because we were away with the first team and were feeling pretty cool.
We must have been out about 20 minutes and we came back, and our room was completely trashed. The bed was everywhere, stuff everywhere! – it was a complete state. Tonks and me were obviously a bit gutted. We opened the balcony door to try and receive our mattress, and you could just hear giggling. The next thing you just see Nobes' big nose hanging out from his balcony, and then Chrissy Cohen and him were in stitches. 
I think that was Nobes' way of welcoming us into the first team, and obviously after that day he looked after us unbelievably well.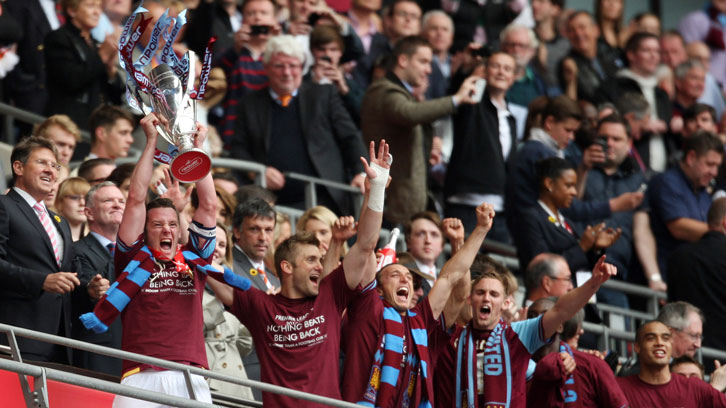 It's been amazing to see him go on and do so well and play so many games, and be such a big part of everything that's been great at West Ham, both on and off the pitch.
Probably the biggest compliment I can pay him on the pitch is that I think he's a fantastic player, sets the standards every day in training, and that's why he's had such an amazing career: because that will to win, that desire, that enthusiasm and love for the game and the Club is something that's shone out of him from a young age, and that's why he's still playing now.
I suppose the biggest thing for me, playing alongside Nobes, is his bravery, and not just his bravery to go and kick people and make tackles, but his bravery to take the ball under pressure. When we're really under pressure, maybe not performing well as a team, Nobes still wants the ball, never goes hiding, and is always willing to drive the team forwards, do his part and lead the team by example.
That's what I love about him – an unbelievable geezer, an unbelievable man, and I'm very thankful for everything he's done for me.
Congratulations Nobes, I'm really proud of you. I reckon you've got a couple more left in you yet, too!
JC