David Moyes says West Ham United can do themselves a huge favour with victory over Watford on Friday night.
The Hammers head into the contest level on points with the Hornets, and with the opportunity to put a significant gap between them and the relegation zone with just two games to follow for the pair.
The boss believes his team are well-equipped mentally for the challenge, as he explained in his pre-match press conference...
We've got the chance to put ourselves in a good position
I think that whoever wins will get to a points tally where they'll think they might be close enough, but I don't think it'll confirm it. I've not thought about it that way, but obviously I know that another win will certainly put us in a good position.
I think we're in a good place. I think we're playing quite well, we're comfortable with what we're doing, but obviously we know the importance of the game. We've been here before. We were here the last time I was at the Club, going into the three games where we won at Leicester, drew with Manchester United and beat Everton. If we take something similar in points now, I've got no doubt we'll be a Premier League club [next season].
We've got our noses slightly in front and we have to do everything we can to stay in front. 
I'd rather be in our position than a couple of other teams' positions that's for sure, but we haven't done the job yet - far from it. The players are aware of it and we have to win at least another game. Who knows, it could be more, but I think the most important thing is to focus on the next game, try to win that one and see where it takes you.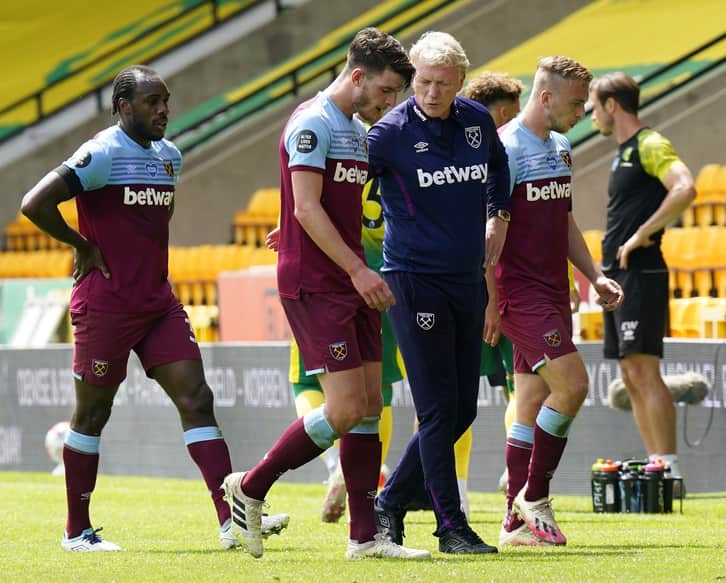 We've shown a strong mentality already
A lot of it is to do with mentality, and I think we showed a brilliant mentality going to Norwich after we thought we were very unlucky against Burnley in the midweek. The players really picked themselves back up and put in a great performance. To score four goals away from home, and do it the style we did, gives you an idea of where the players' mentality is.
I think we've been waiting for the game, as they've been coming thick and fast. Playing on Friday this week has given us a couple of days extra, so we'll try to be as prepared and ready as we can and hopefully get a good result.
Mark Noble's 500 games is a fantastic achievement
Nowadays to get 500 games for any club is a remarkable achievement [as Mark Noble will do if he plays on Friday]. In a world where loyalty, whether it be in players or in management, is much less, I think you have to give him great credit for that. He's been a one-club man and served the club incredibly well since he's been a young player to where he is now. He's still leading the group, still very vocal and, still playing well for the team too. Long may it continue.
We've had some great players here, who have played many, many games for the club, like Billy Bonds, Sir Trevor, Bobby Moore, and I think for Mark to get 500 games for West Ham is a great achievement.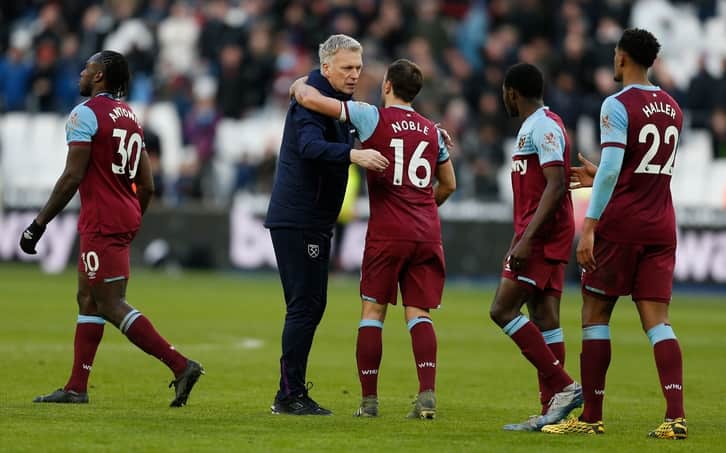 Our goal threat has been pleasing, but we still need to be better at the back
One goal conceded in two games sounds quite good to me, but prior to that we've conceded too many goals and it's something we need to be better at.
It's good that we kept a clean sheet at Norwich and hopefully that's another confidence boost for us to build on, and we can look to get more of them. I've always said that if you have a defence that's leaking goals you'll be in trouble, because you have to score too many. Fortunately we have - we scored three against Chelsea and four against Norwich and we've looked as if we can score in most of our games. Long may that continue.