Interviews
Fabián Balbuena: From the Eastern City to East London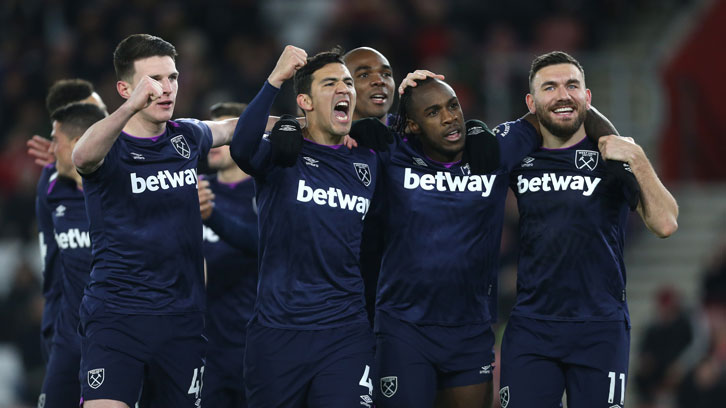 Fabián Balbuena joined West Ham United from Brazilian side Corinthians two years ago this week. This is the story of how he became one of South America's best defenders...
Situated on the bank of the Paraná River, on the border between Paraguay and Brazil, is the city of Ciudad del Este.
Ciudad del Este – 'Eastern City' in English – is undoubtedly more famous for its tax-free trade zone status, the giant Itaipu hydroelectric dam and the immense Iguazu Falls than it is for its football.
Despite being home to more than 300,000 people, making it the second-largest city in Paraguay, neither of its two leading football clubs, Club Atlético 3 de Febrero and Cerro Porteño PF, have ever won a major trophy.
However, Ciudad del Este does have one notable footballing claim to fame; West Ham United's Paraguay international defender Fabián Balbuena.
"Paraguay is a small South American country where the weather is hot all year round!" the No4 explained, when asked to describe his homeland. "It can be 35 degrees at times, sometimes even higher. It's a good country. We are happy in the place we are born.
"In my city where I grew up, I went to school and made a lot of friends, and I was always training, as we all love from football as kids. Any free time we had, we played football together.
"I began my career at a club in my city, Club Cerro Porteño (Presidente Franco), when I was around seven or eight years old, and I came up through all the age-groups.
"When I was 16, I began training with the first team and at 17 I made my debut when we played in the equivalent of the Championship called the División Intermedia.
"In 2011, we won the league and were promoted to the Primera División. It was a dream come true for me. I was only 19 and I was the captain, so it was a very special moment for my city, as we were the first club in history from Ciudad del Este to reach the Primera División."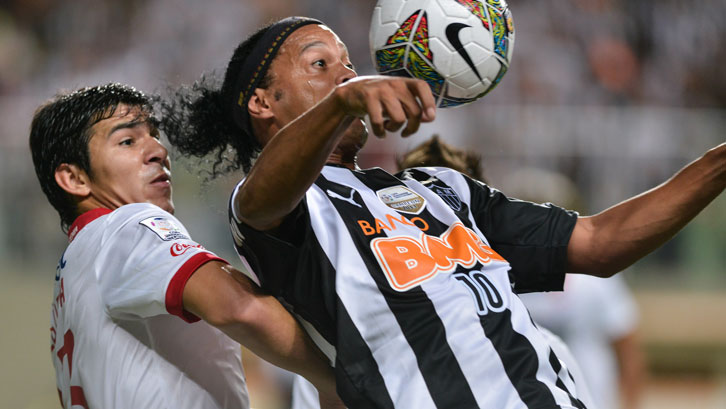 While Balbuena was rightly proud of his achievements with Cerro Porteño (Presidente Franco), he was still a semi-professional player, while the club's average home attendance was well under 1,000.
At the age of 21, therefore, he decided to leave Ciudad del Este for the Paraguayan capital, Asuncion.
After a short spell with the Rubio Ñu club, he was signed by defending champions Club Nacional, where his career took off.
In 2014, he played ten times as Nacional made history by reaching the final of the Copa Libertadores – South America's equivalent of the UEFA Champions League – for the first time.
"I played just six months in Rubio Ñu and then I played one year in Nacional and to reach the final of Libertadores was an unbelievable achievement, particularly as only one Paraguayan club qualified for the tournament at that time," he recalled. "Olimpia had won three Libertadores and played in seven finals, but this was the only other time that a team from Paraguay had reached the final.
"We were going step by step. We were never crazy. We just played one game at a time and we did well. It was unbelievable for us; a dream come true.
"Nacional is not the biggest club in Paraguay. They only have three thousand people at their home matches but, at that time, we felt the whole country was supporting us.
"It was a good experience and a very good moment."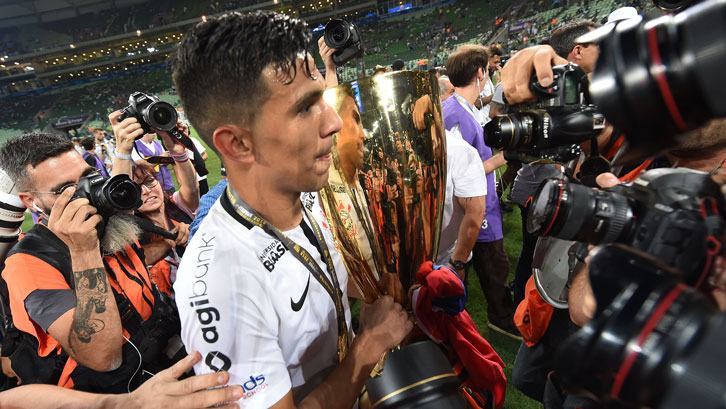 From Nacional, a week before his 23rd birthday, Balbuena moved the short distance to the larger Club Libertad in the late summer of 2014.
Libertad had won the Primera División Torneo Apertura (Opening Tournament) in June and, with Balbuena playing a central role, completed the double by winning the Torneo Clausura (Closing Tournament) in December.
"We played the second leg of the Libertadores with Nacional against San Lorenzo on the Wednesday, flew back from Argentina on the Thursday, then I signed for Libertad on the Friday!" he recalled. "We then won the title, so it was an amazing year."
Libertad lost just six of their 44 Primera División matches in 2015, too, but 19 draws meant they had to settle for third and fourth places in the Apertura and Clausura respectively.
Balbuena himself continued to impress and, in February 2016, the then 24-year-old made a £1.3million transfer across the border to Brazilian giants Corinthians.
For the Paraguayan, the move was not just a step up in football terms, but also saw him swap the relative tranquility of Asuncion (population 525,000) for the non-stop action of Brazil's biggest city, São Paulo (population 12 million).
"I felt like I was ready but when I arrived in Brazil, the football was so different, both the way they played in the games and the training," he admitted.
"The intensity was so much higher, the pitches were all watered, the players were so fast, so the game was so much quicker than I was used to.
"It took some time to get used to and make sure I timed my tackles correctly. It was difficult for the first year but in the second it was different and I felt like the game had slowed down and I had been there for many years."
Amazingly, Balbuena was a champion again with Corinthians, winning three league titles during his two seasons with a club accurately nicknamed Timão (The Great Team) – the national Campeonato Brasileiro Série A in 2017 and two straight Campeonato Paulista regional titles in both 2017 and 2018.
"The Campeonato Paulista is the most-difficult regional tournament to win because there are four or five big teams in São Paulo," he explained. "We beat our rivials (Botafogo, São Paulo and Ponte Preta in 2017, then Bragantino, São Paulo and Palmeiras in 2018) so the fans were amazing, because these victories are the most important."
So good were Balbuena's own performances that he was voted into both the national and regional Team of the Year by his fellow professionals and named the Bola de Ouro (Golden Ball) winner for the best player in the country by the country's football journalists.
"To be recognised is the most-important thing," he confirmed. "You feel that all the work that you did made the difference. You have your prize."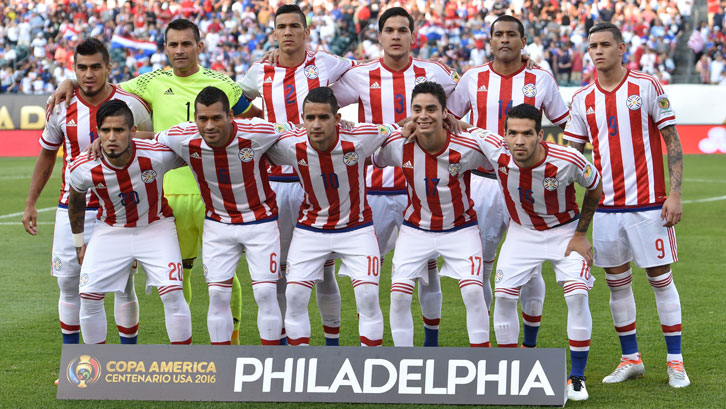 Home to just seven million people, Paraguay is the second-smallest of the ten countries which make up FIFA's CONMEBOL region, with only Uruguay having a smaller population.
However, the national team has regularly performed well in both continental and worldwide competitions, qualifying for eight FIFA World Cup finals, winning the Copa America twice and reaching a world ranking of eighth in 2001.
Paraguay has also produced its fair share of stars down the years, most-notably goalscoring goalkeeper Jose Luis Chilavert, one-time Manchester City centre forward Roque Santa Cruz and former Atletico Madrid centre-back Carlos Gamarra.
In 2015, they were joined by Fabian Balbuena, who made his senior international debut in a friendly with Mexico at the unlikely venue of Arrowhead Stadium, home of the NFL's Kansas City Chiefs.
Four years on, alongside the likes of Newcastle United playmaker Miguel Almiron and Genoa striker Antonio Sanabria, the West Ham defender was part of Paraguay's squad at last summer's Copa America.
He dreams of appearing for La Albirroja (White and Red) at the 2022 FIFA World Cup finals but knows the challenge of emerging from the ultra-competitive South American qualifying group means that is far from guaranteed.
"Football is the number one sport in Paraguay, as it is in all South American countries," Balbuena confirmed.
"As a player, you want to play for your country and feel all your people supporting you. When I was called-up for the first time, it was unbelievable and now, every time I go away on international duty, it feels like the first time. I've even been captain a couple of times, which was a very good experience.
"As Paraguayans, we want the best for ourselves and for our country and I want to have the same experience as our biggest players had, appearing in big tournaments and winning tournaments.
"Our intention is to qualify for the next World Cup, because we didn't qualify for the last two but we have to be realistic. I don't lose my mind if I don't reach those things, but I will always try. I will work hard and do my best and if I reach my goals, then that's good.
"My philosophy is that if you do your job well, you always have satisfaction and your prize will come."