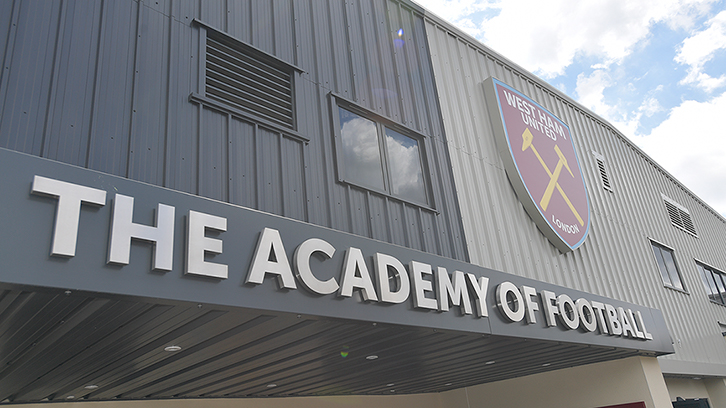 West Ham United's young players at the Academy of Football are set to return to on-site training for the first time since their facilities temporarily closed in mid-March.
Just short of four months after the COVID-19 pandemic saw the Academy close its doors, this week will see teams begin to return to training in a staggered approach, starting with Dmitri Halajko's Under-23s squad.
Academy Manager Ricky Martin and his staff have been at the forefront of discussions with the Premier League as to how best to do so, while ensuring necessary protocols are in place to prioritise the health and wellbeing of everybody involved.
"We've adopted a staggered approach to returning to training," Martin explained. "We will feel a little bit different to the first-team environment, because we have up to ten teams at the Academy, so we've got to consider various different age groups. 
"The guidance provided by the Premier League is that the U18s and U23s can start to return back. We're going to have a staggered approach and bring back the U23s as of Thursday, with a view to the U18s re-starting the following week on Tuesday 21 July.
"This will be in keeping with Stage One of the Return to Training Protocol: small group training only, with up five players in a group, in line with what the first-team went through when they first returned, while adhering to the government's social distancing guidelines.
"We will employ the same protocols and procedures, but obviously having various teams, we just need to stagger that so we can ensure everyone gets used to the new environment. Safety is absolutely paramount – we want our players to come back into a safe and secure environment."
To minimise the risk of cross-contamination between training grounds, the Academy will base its training in the short-term at the Club's Little Heath location, with a view to returning to its regular Chadwell Heath headquarters at a later date.
"We're very fortunate that, at West Ham United, we've got three sites," Martin said. "The first team will remain at Rush Green. The women's team are going to work out of Chadwell Heath, and the U23s and U18s are going to be based at Little Heath. We can then create individual bubbles and ensure that we're not transferring squads over multiple sites, and also staff as well. 
"I think that's a really sensible approach and we're very fortunate, because not many clubs will have three sites where they can put their teams. 
"Some clubs won't return back to training next week, but we're fortunate that we can do that, so we're going to create an Academy bubble at Little Heath for our small group training."
 
For the Women and the Academy to work side-by-side at Chadwell Heath is a great step for the Club

       Ricky Martin

Last week saw West Ham United's women's team begin that training at Chadwell Heath, and Martin is looking forward to fostering this collaboration between both operations, with the Under-18s set to return to Chadwell Heath in due course. 
"We always work well together and work to respect each different team and their different requirements and protocols," he said. "It's very much about collaboration, and having the individual sites enables us to build up from there. 
"At the end of July, the Under-23s will return to Rush Green for the start of pre-season for the first time. They'll move fully into Rush Green from Monday 27 July, after the first-team season has finished.
"At some point in August, when protocols have maybe been relaxed a bit more and it's safe to have teams working side-by-side, the Under-18s will move back into Chadwell Heath. For the Women and the Academy to work side-by-side at Chadwell is a great step for the Club."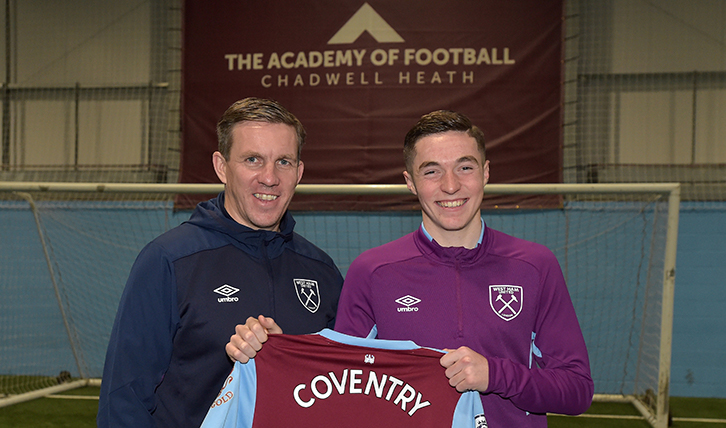 The Under-23s first began training full-time at Rush Green in late January, allowing coaches to further foster the pathway from Academy of Football to first team, which has progressed the likes of Declan Rice, Nathan Holland and Ben Johnson in recent years.
Martin said: "Sometimes, it's not just about the ability to push players forwards – it's about the facilities and the logistics as well. Having the Under-23s train right alongside the first team, but more importantly turn up every day and be around that training ground right from breakfast through to the last session each day, will just create a more inclusive environment. 
"We only had about five weeks with a soft move in before lockdown, and we already saw the benefits in those few weeks. Coming back from the first day of pre-season will have a huge impact on the Academy and hopefully will make that pathway even stronger between both teams."
Finally, Martin reiterated that, with the Academy set to return, safety and security remain the priorities above all else.
He concluded: "As an Academy, we have a duty of care to ensure that our players can return as safely as possible, and the feedback that I'm having from various members of staff who are in contact with the players daily is that they can't wait. 
"It's been so long now since we've been away. To have both squads back in properly and training in the next couple of weeks is a massive step forward for everyone. Everyone's really excited and it's not just the players, it's the staff as well. 
"The Club have been tremendous in supporting the Academy during this lockdown period and we're all now going to make sure the right steps, protocols and procedures are in place to ensure we can all return safely – and look forward to the season ahead."