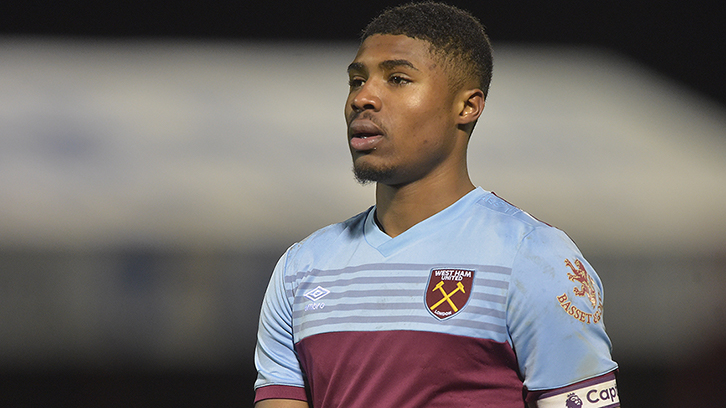 A hugely popular product of the Academy of Football, meet Ben Johnson - in his words.
From his early days playing all over the pitch, to his admiration for his Under-23s teammates, the 20-year-old defender will be hoping to make even more of an impact on the first-team scene in the coming weeks, following that memorable debut against Manchester City last season. 
 
My Roots
The first football team I played for was a side called Develop FC and we used to play over at Lowton Recreational Ground. I started aged about six, and played for them for a couple of years before I got scouted for West Ham. I also played for Colebrook Royals FC in a couple of summer tournaments during the off-season.
There are famous footballers in my family, but it was my Dad who was massively into football. We'd go over and practice a lot. He was always pushing me and we'd train together. We'd practise on my weaker foot from early, and work on my passing and my dribbling. 
When I was at the end of Under-17s, I started to play at right-back because it was a vacant position and I needed to fill in, but before that period I played attacking midfield for the Under-16s, and before that, I'd play anywhere! Right wing, left wing, defensive midfield, attacking midfield… I still am a versatile player, but I was more so then, just higher up the field!
For a young footballer, I think the biggest challenge is being really focused and concentrated both on and off the pitch. I recently went through a tough injury, and it was hard mentally as well. As you step up to men's football, you have to realise the intensity of it is extremely high and those injuries can happen, so you have to make lots of sacrifices and be diligent because this is what you want to do for the next 15 or 20 years.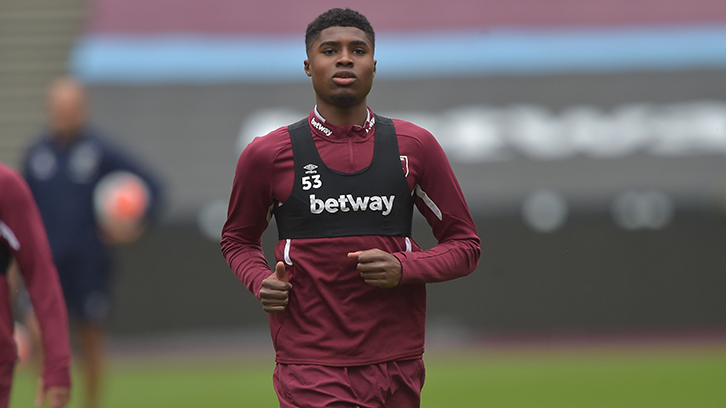 My Inspirations
My footballing idol growing up, like it was for a lot of millennials, was Thierry Henry. We all know what he could do – and that's anything, really! Score goals, dribble, create goals… for the way he played, his mannerisms, and the Invincibles season, it was Thierry Henry.
A performance I'll always remember was Lionel Messi against Real Betis in 2019. He's had so many games where he's unplayable, but this one – the hat-trick that he scored and the way he took his goals – that one sticks out to me. 
More recently, I loved watching Alphonso Davies for Bayern Munich against Chelsea – the way he's been playing recently, he's been a flying machine at left-back.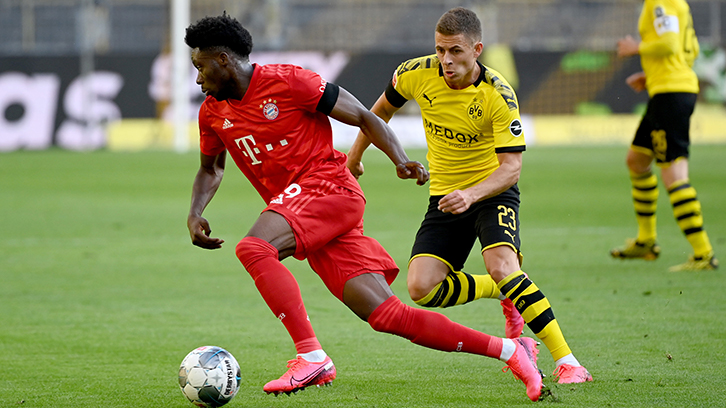 My Teammates
I'm one of those people who gets on well with everyone, so I'd probably say my best friends in the Under-23s would be Tunji Akinola, Conor Coventry and Alfie Lewis. I get on really well with Dan Kemp too – we always played on the right together for the Under-18s and Under-23s.
During lockdown, doing all the home gym work and challenges, Dan's just smashed all of it – he got the maximum score for all of the challenges, so I'd say he's the hardest worker. He demands a lot of himself day-in, day-out – I'd say Kempy and a lot of the boys would too.
Alfie Lewis and I have been playing together since the age of nine, and I think he's got the most natural talent. Some of the things he does now he was doing back then, and the way he just passes the ball and strokes it around, I'd say him. More recently, Xande Silva has a lot of natural talent too – he's very sharp, and things seem effortless to him.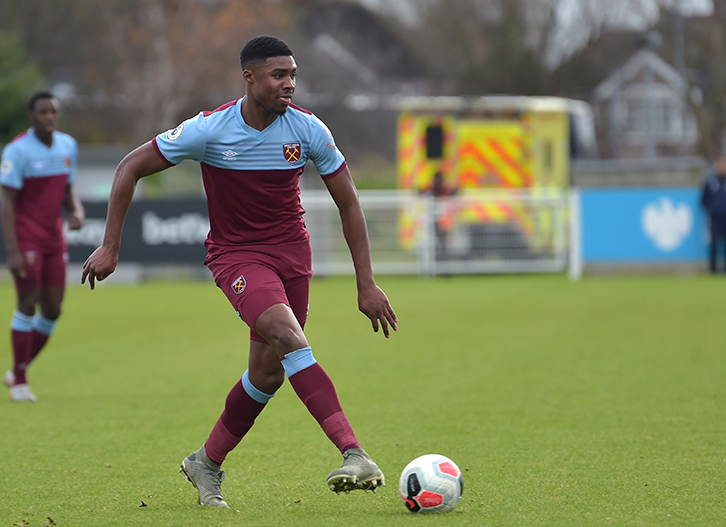 FIFA, Films & Food
You're going to laugh, but I've not owned a FIFA since FIFA 11! I've never been a gamer really, but if I had to play as a team, I'd go with Real Madrid – they've always had Galacticos and are still trying to get the top players now.
During lockdown, my favourite TV series was Ballers on Amazon Prime – that was good. I watched Friday Night Lights on Prime too – unbelievable, I think that could be up there with my favourites too.
My favourite film would be The Godfather 1 or 2. I watched them both the first week in lockdown, Conor got me on it – he was saying: "You've got to watch this!" I watched loads of Al Pacino films at home recently.
At the moment I've been listening to a lot of gospel music – you can't go wrong with a bit of Kirk Franklin – but my top three artists are Drake, Travis Scott and Chris Brown.
When I do have a cheat meal, it's got to have some nutritional value – so I'd say a Nando's fillet burger, with the sweet tomato salsa in it, with cheese, chicken thighs and chips. You can go to Nando's and eat healthy – but if I'm not being so healthy, maybe throw an Oreo milkshake in there!