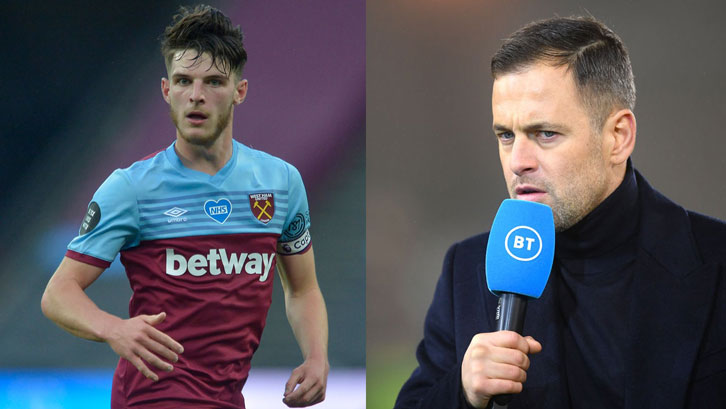 If anyone knows what Declan Rice is experiencing at present, it is Joe Cole.
Like Rice, Cole graduated from the Academy of Football before captaining West Ham United at the age of 21.
As part of BT Sport's live coverage of Saturday's Premier League fixture at Norwich City, the mercurial FA Youth Cup and UEFA Intertoto Cup winner, England international and 2003 Hammer of the Year spoke to his young successor about the pressures of wearing the armband, his hopes for the future and this weekend's trip to Carrow Road…
Let's start by putting Wednesday's game against Burnley to bed. How do you reflect on that defeat?
"It was disappointing. Obviously, we picked up the win against Chelsea last Wednesday and then went to Newcastle and got a good point that could have easily been three points. We went into Wednesday night knowing we could have moved seven points ahead of the other two down there, it's disappointing to get that defeat.
"We watched it back on Thursday morning and you can't start that slow as we did on Wednesday night. We didn't really get going until the 25th minute, and we knew what Burnley were going to do, we knew what they're all about – they sit in tight, play up to the strikers and play off second balls.
"We created our chances, but we just couldn't put them away. It was like nothing was ever going to go in, even if we'd kept going until midnight."
You go to Norwich City on Saturday knowing three points will really boost your chances of staying up. How do you see that game?
"It's a massive game. Obviously, they're rock bottom and they're fighting for their lives, but so are we and we know we are really close to getting out to where we want to be.
"We know Norwich play some great football and we know we've got to be ready. We've got to go down there and put in a performance.
"There are a lot of positives we can take from Wednesday night in terms of the stuff we created and we were looking solid defensively – one cross and Jay Rodriguez has scored – and if we brush up on those types errors, there is no reason we can't go to Norwich and score a couple against them, for sure."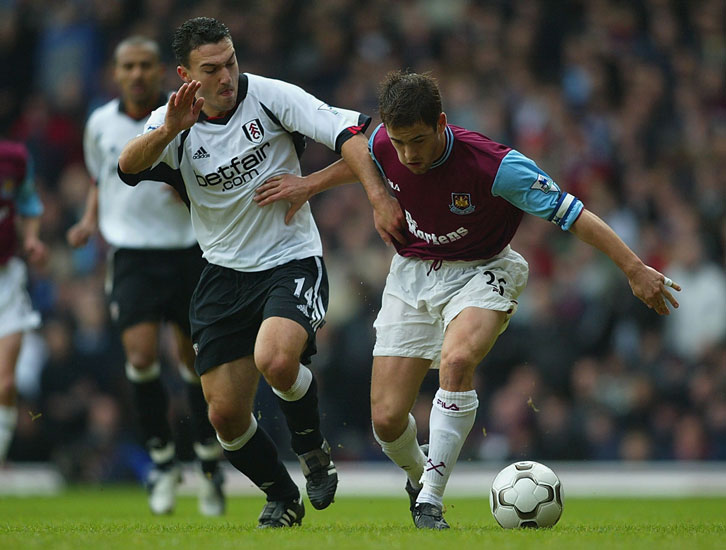 I had the honour of captaining West Ham at the age of 21, like you, so how did that come about and what was your reaction to being told you'd wear the armband?
"I think it's been since David Moyes has come in. After one of the first sessions, he pulled me and Nobes into his office and we had a little chat to say I have stepped up to being one of the senior ones and he needs me to be a leader on the pitch.
"And obviously Nobes had a little injury before the Chelsea game and I had a chance to be skipper. I didn't think too much about it because I think, if you get caught up in all that, you might not have a good game.
"So, I knew I had to go out there and put in a performance and try and lead and drive the team on. Something I've always wanted to be is a captain and there is no better person to learn from than Nobes, and to get the advice from him is very special."
Looking at the way you play, responsibility doesn't seem to weigh heavily on your shoulders, Dec? It looks like something you thrive off?
"Yes, definitely. I've always thought to myself, in a game of football, you're either going to play well or you're not going to play well. I try to enjoy it as much as possible because you're not going to get that 90 minutes back.
"I always look at things I could have done better, but I won't get that 90 minutes back, so I move onto the next one as there are always opportunities to learn and there are definitely things I need to add to my game.
"When I've got the armband on, that means things like leading the team and driving the team and working with the refs a little bit more, but it's always a learning curve.
"It's always a proud moment to wear the armband. For me and my family it's amazing, and if I get the armband again on Saturday, we go again and hopefully we can drive the team to another three points."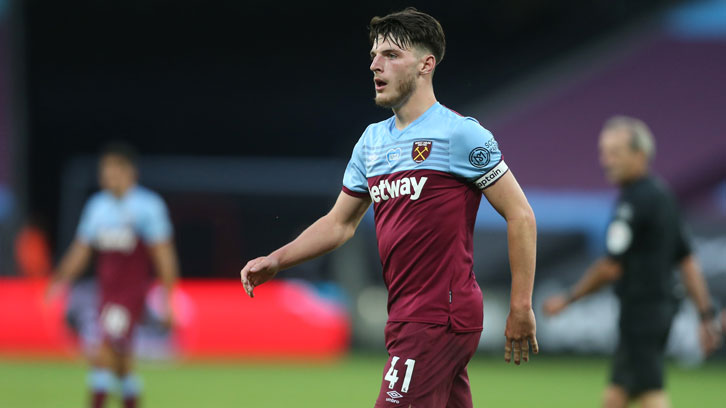 Like myself, as an Academy graduate with a close relationship with the supporters, you feel that pressure, so how has it been for you?
"With the position, obviously it's been tough. As a young player playing week-in, week-out, it has been tough, but that relationship I have with the fans really gives me that buzz and excitement that they're excited to watch me every week and I get to play for them every week.
"I really appreciate all the support I get because that's what eggs me on out on the pitch to go and win a tackle, make an interception or start another attack.
"There is a little bit of pressure to it, but on the other hand, it really excites me and gives me that buzz that I've got the fans behind me and they want the best for me."
You make me want to be out there on Saturday playing football again! While the season hasn't gone to plan, there are some positives, including the signings of Tomas Soucek and Jarrod Bowen in January, so what can we improve on?
"We've lost 25 points from winning positions this season and that's not good enough from any point of view, if we're honest with it. We're taking the lead in games and we're looking comfortable, but silly mistakes are costing us, whether that's a mistake from me, from the centre-halves or if we're losing the ball higher up and not at the intensity to get the ball back.
"If you add the points onto what we've got, we'd be up where West Ham as a Club should be, up near the European places, so it's not good enough.
"If you look at the players we've brought in, Bowen is an unbelievable player, Soucek is exactly what we've needed getting box-to-box, so I think we're signing the right type of player. We bought Seb Haller in and he's obviously had a little bit of an injury, but he created a chance on Wednesday and probably should have scored.
"We're building a nice team and obviously with the manager, he's only been here a couple of months. The first time he only had a little spell, so hopefully the Club gives him what he wants and he can build a team for the future."