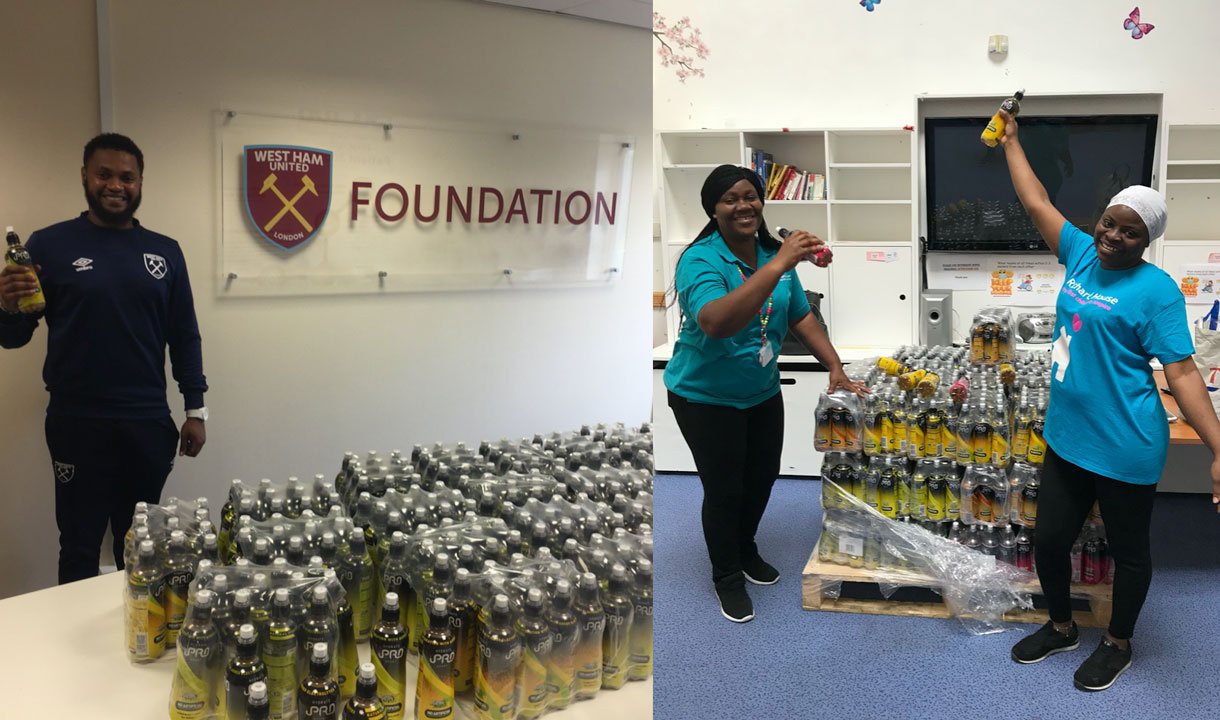 Following the exciting new partnership announcement between healthy hydration drinks company iPRO and West Ham United Football Club, West Ham United legend and club ambassador Carlton Cole was interviewed about the importance of hydration as an athlete, where he discussed match day preparation, the benefits of iPRO Hydrate and staying fit during lockdown. 
Together with Carlton, West Ham United have teamed up with iPRO to donate over 1500 bottles of iPRO's wellness drinks to two charities close to both West Ham United and Carlton's hearts; Richard House Children's Hospice and Newham Food Banks via the West Ham United Foundation.
Nominate a charity or keyworker organisation to receive a donation of iPRO hydration drinks here
On the donation, iPRO Commercial Manager, Lucy Darrall, said: "iPRO are proud to work with our new partners West Ham United, to donate iPRO Hydrate to charities who are doing great things for young people in the community. During this time we feel it is highly important to work with our partners both on and off the pitch and we hope that these donations will help to boost morale at a very stressful time."
Chris Williams, Head of Community & Events at Richard House Children's Hospice, said: "We're extremely grateful for the donation from iPRO, which will be hugely appreciated by all the staff at the hospice. We have a fantastic relationship with West Ham United, and it's incredibly nice to be an unexpected benefactor from their new partnership with iPRO!".
Kerry Downes, Head of Community at the West Ham United Foundation said: "The Foundation are delighted to be receiving a considerable donation from iPRO to support us in our ambition to support the local community. We are working closely with Newham Foodbanks during this challenging time and their drinks will be a fantastic addition to what we are able to provide to those who need it. It's really nice that the club's partners see the work that the Foundation does to change people's lives on a daily basis and are keen to support us with that".
iPRO are now giving West Ham United fans a chance to nominate a charity or keyworker organisation to receive a donation of hydration drinks. To have your say simply nominate your chosen charity or organisation HERE before Wednesday 15 July at 4pm and the selected winner will be announced on iPRO's social media on Thursday 16 July 2020.