West Ham United manager David Moyes wants his players to make every opportunity count in the upcoming Premier League run-in.
Speaking at his pre-match press conference ahead of the trip to Norwich City's Carrow Road on Saturday, Moyes discussed the need to be more ruthless at both ends of the pitch to secure the points his team require from their final four games of the season.
 
It's important to stay positive
I don't know how many points we'll need to stay up this year. I don't think it'll take 40 from the looks of it, but we have to still aim to try and get that – it's always been the magic number. 
I think the most important thing is we win our games and do our jobs the best we can, keeping positive for the games and trying to make chances like we have.
Each season is obviously unique because you have different players. Many of them who were here a couple of years ago were in the same position, so I'm hoping that they can use that experience and are able to remind themselves of the importance of not letting games slip by.
You've got to make sure that you gain points at every opportunity you get.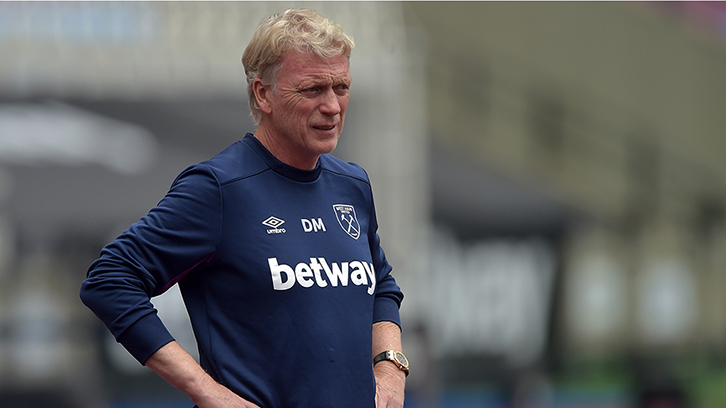 We must improve at both ends of the pitch
Good performances lead to good results. I thought our performances in some of our games didn't get the results they deserved, but then we eventually got them with performances at a decent level. 
Our performance the other day was at a decent level, we just didn't take our opportunities. Arguably, we might have had more chances in that game than we've had in any other, but we didn't take our chances. 
I'm positive about our performances. We didn't play as well as I'd have liked on Wednesday night, but you couldn't have said it was for the lack of trying, or for the lack of opportunities. If we'd have played the game and hadn't had any chances, it'd be getting talked about, but we had plenty of opportunities – in fact, probably the best chances we've had all season, if you ask me.
We have to keep trying to do that – make opportunities – but I reminded the defenders and everybody afterwards that we've also got to try and find a way of not conceding any goals. That's a big factor.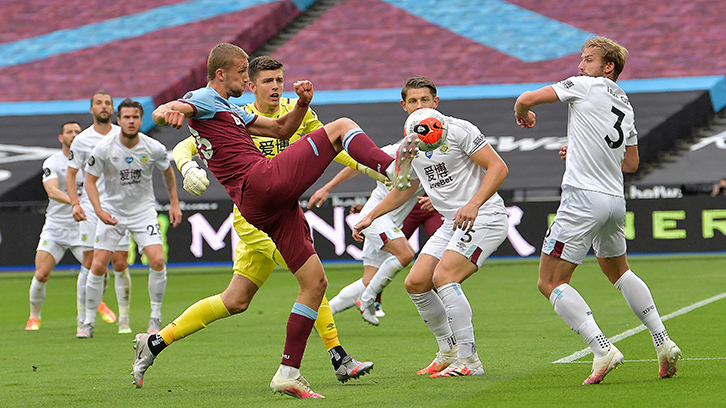 Norwich have taken on the Premier League admirably
I think we would all say there are lots of things which Norwich have done this season which have been very good. 
Football can't just be about how much money you've got to spend. It's to do with coaching, development, and young players coming through and getting opportunities, and I think Norwich have tried to show that that's the sort of club they are.
I congratulate them on their efforts and the way they've chosen to go.

The players value your support
I knew when I took over the difficulty of the position we were in, but I'm hoping that we can pick up the points we need.
I've got a good group of lads who are working really hard to try and make sure that we're a Premier League club. They value all the support we're getting from all of the West Ham supporters, and we want to try and make sure that next season, when they come back, they're watching Premier League football.
We had a good point away at Newcastle last week. Hopefully, we can perform well again and show similar traits, but obviously at this moment in time, getting the points and getting over the line is the big thing. 
We've got four games to go, and we're going to have to win a couple of them at least, so every opportunity we get to win, we have to try and take it.