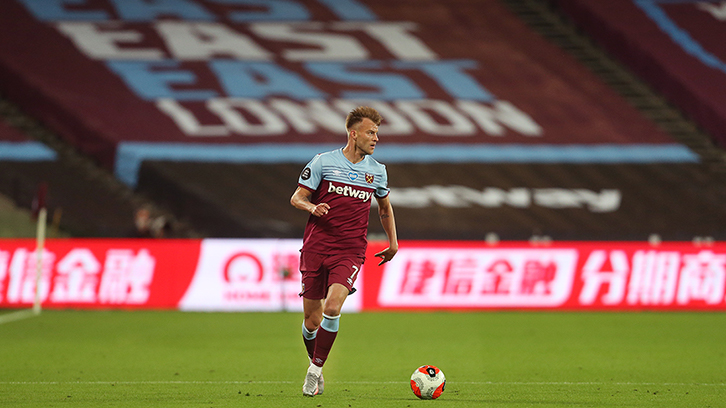 West Ham United forward Andriy Yarmolenko and Norwich City have previous.
The Ukrainian international, who missed much of his debut campaign as a Hammer through an Achilles tear, announced his return to London Stadium in style against the Canaries, rifling in a fierce volley from a tight angle in the Irons' 2-0 win earlier this season.
It only took until the very next game for Yarmolenko to double down on that statement of intent, another well-taken left-footed strike opening the scoring for West Ham in their 2-0 win over Manchester United three weeks later.
Here stood a man determined to make up for lost time.
While further injury problems would later beset the West Ham No7, he has recently once again made an impressive return to action following the season restart, producing a memorable late winner against London rivals Chelsea – and coming close to replicating it against Newcastle.
That kind of inspiration is exactly what the Hammers will seek from Yarmolenko in their final four games of the season, after the side failed to hit the back of the net in his first start since November – Wednesday's frustrating 1-0 loss to Burnley.
"Of course, it was a bad game for us," Yarmolenko stated. "We can play better, we know that, and we have to show this in our next game.
"My game wasn't good. I need to play much better. I know this, and I think our manager knows how I can play. I just need to work hard, keep pushing and keep working, and try to win every game in the future."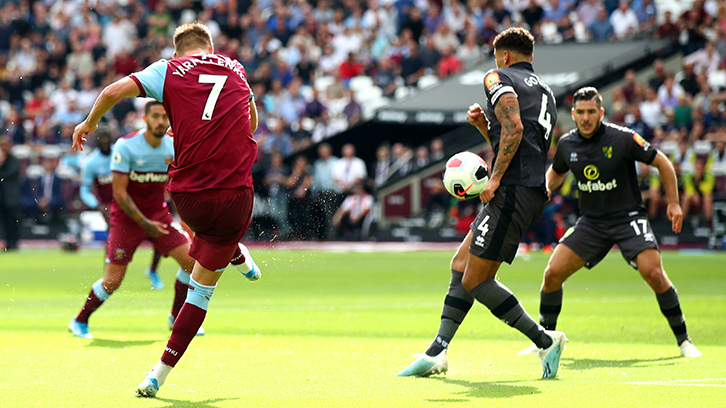 Just as well, then, that the Hammers' next opposition – Norwich City at Carrow Road, Saturday lunchtime – holds such positive memories for Yarmolenko.
Victory against the Canaries would confirm the hosts' relegation from the Premier League – but there can be no room for sentiment, with West Ham equally needing to return to winning ways.
 
We have to think about our own game, and we know what we need to do. I think if we play well, we will win, because we need these three points

       Andriy Yarmolenko

Yarmolenko therefore called on his teammates to showcase their unity and collective ability to take home three points from Norfolk, in what would be a huge boost in the Hammers' own battle to avoid the drop. 
"Norwich are a good team. It's a big surprise they are bottom of the league," Yarmolenko admitted, "but we don't need to think about Norwich's situation.
"We have to think about our own game, and we know what we need to do. I think if we play well, we will win, because we need these three points.
"In the dressing room, the atmosphere is always good. We try to work hard every day, and of course, every player is sad about our current situation because this season has not gone well for us. 
"Now is just a chance for us to show each other we're a team. We have to support each other, and I hope we will stay in the Premier League and will play much better next year."
As for Yarmolenko's own situation, the Ukrainian is happy to be putting aside his injury troubles to be back amongst regular first-team football – but only because he, with typical selflessness, wants to contribute to the team's collective success.
"I never set targets – I don't want to say before how many goals or assists I want to get in the rest of the season," he explained. "For me, it's more important my team wins the game, and when my team wins the games and I play well, it makes me happy.
"Football is my life, and I'm really happy to be playing. But when you lose, you have to sit and think about your game, about your team's game, what you did right, what your mistakes were.
"We've not been perfect [since the restart] but we've not been bad. We beat Chelsea, which was a good result for us, but our problem this season has been while we've played well against big teams, we have to play much better against teams like Burnley. We have to do everything much better.
"We can play better, we know that, and we have to show this in our next game."