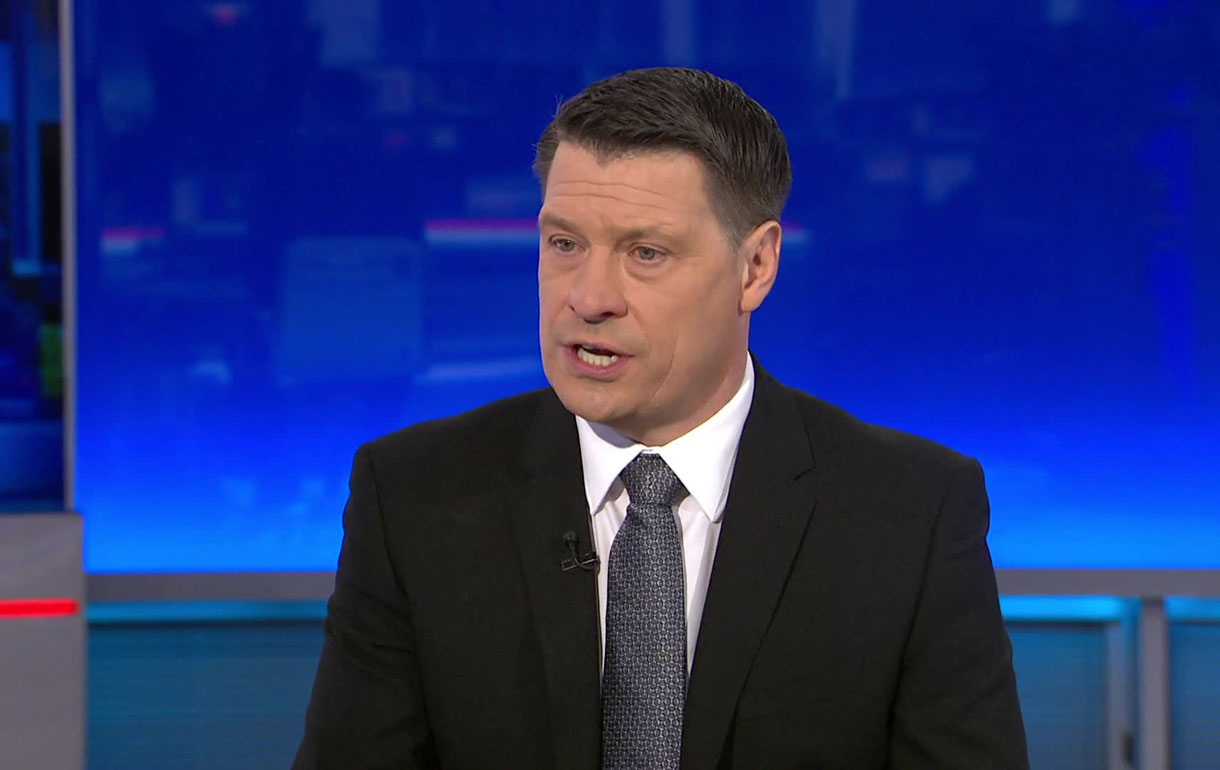 West Ham United legend Tony Cottee two resilient performances have seen West Ham United take steps towards securing Premier League safety...
To take four points from our last two matches – and at the same time see all four teams below us in the table lose their two fixtures – made it a fantastic week for West Ham United, and means that we now have a real opportunity to build some momentum and secure Premier League safety sooner rather than later.
The magnitude of the victory over Chelsea here at London Stadium last Wednesday cannot be over-estimated. Not only for the vital three points it secured, but also for the blow it would have dealt to our rivals in the battle against relegation.
It's funny, I'm obviously surrounded by West Ham fans among my family and friends, and they've been asking for my opinion on the team's situation and if we will pull away from danger? My answer has always been an unequivocal 'yes' – I've always been convinced we will stay up… but we will probably make hard work of it!
As a Hammers fan, you become used to making flippant comments such as: 'Knowing us, we'll probably beat Chelsea…' and, lo and behold, it happens. Historically, when our backs have been against the wall, this Club has almost always managed to produce unexpected results, and that was another example.
Most pleasing of all was the character the team showed, because a lot of things went against them on the night – VAR ruling out our opener, Chelsea then scoring soon after – and yet the lads kept plugging away, didn't feel sorry for themselves and ended up deservedly winning the game.
There were so many positives – some really good individual performances and a real collective team effort – and I think we are now beginning to see the benefit of the squad working together on the training pitch over the last few weeks, everyone looking a bit more fitter, a bit sharper and certainly more confident.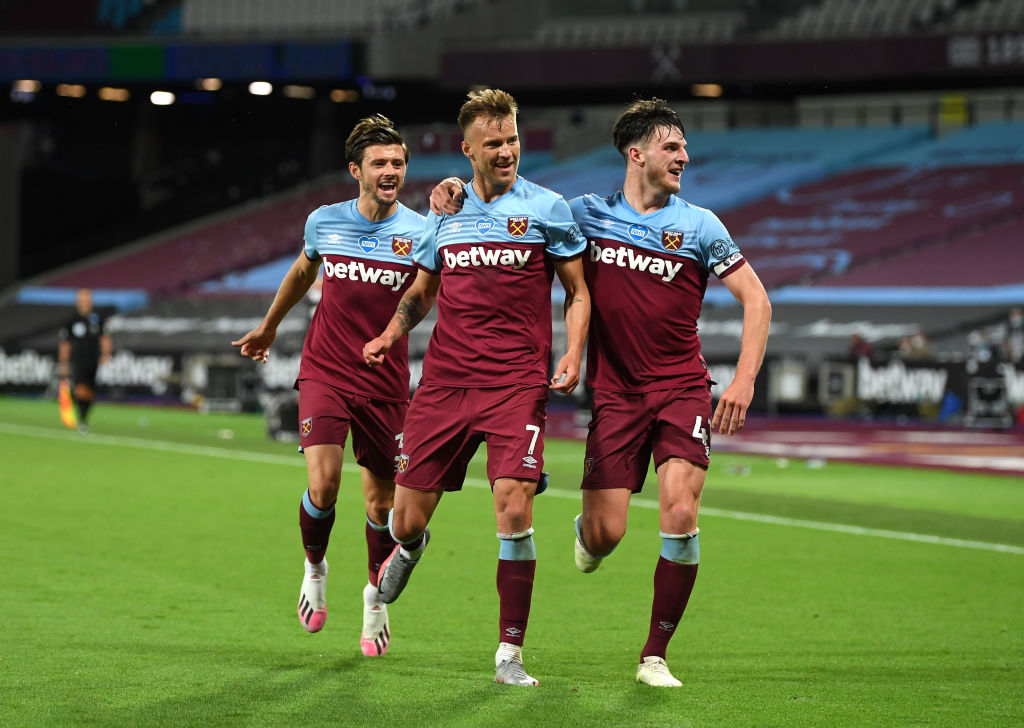 There was a slight frustration up at Newcastle, because it was obviously a game we could have won, having led on two occasions, but Steve Bruce's team have been in very good form since the restart and, at this stage of the season, any point away from home is precious. The players will have been annoyed that they threw away a lead but that shouldn't damage confidence.
The key factor now is not to be complacent. We have two big matches this week, starting with Burnley tonight and then a trip to Norwich on Saturday, and there is a real chance for us to extend the gap between ourselves and the bottom three.
Burnley, as we know, never make it easy for us and have become something of a bogey side in recent years. I know Sean Dyche well from playing together towards the end of our careers – for a club I won't mention! – and he has always been the same character; tough, straight and honest. His teams are exactly the same and we know what to expect.
From what I have seen in the last few games, though, I believe we may be better equipped to deal with Burnley's physical and aerial threat. We certainly look more dangerous at set-pieces from an attacking point of view and we also have good defensive height and strength too. Tomas Soucek has given us a big advantage in both penalty areas and he could again be a key figure.
Burnley will be organised, they will probably play a disciplined 4-4-2, they will work extremely hard and they will aim to hurt us from wide areas, with balls into the box and good deliveries from set-pieces. They have some very good players – Dwight McNeil is a real talent – and we can't afford to switch off for a second.
It will be a very different encounter to playing against Chelsea last week, but I think the key is getting on the front foot again and matching the Clarets for work-rate and physical effort. If we do that, then I think we have shown we have the quality and attacking threat to cause real problems for any team.
Brilliant Bowen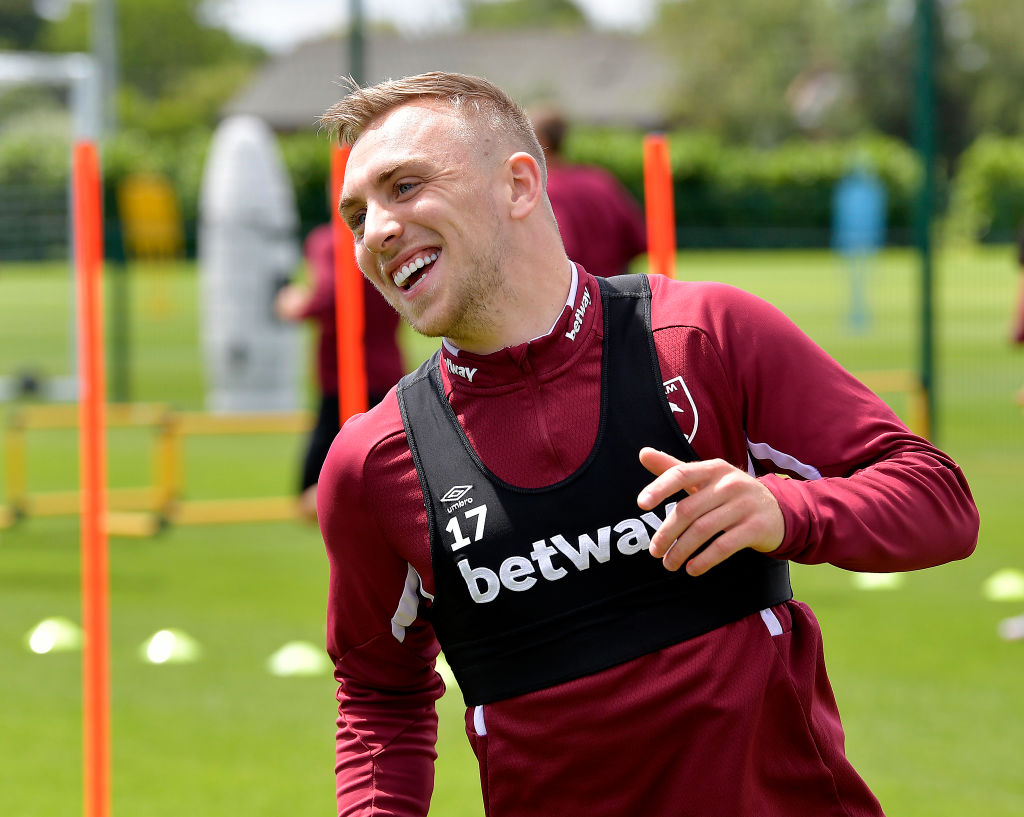 There have been some excellent performances throughout last two matches but, if I was to pick out one individual, I would have to say that Jarrod Bowen has really impressed me.
Four assists in the last two matches is a phenomenal return, and he is proving to be a key player for us in this vital period – someone who is capable of influencing the result, scoring and creating goals, and also working extremely hard for the team.
To be honest, I'm not surprised he has done so well. Jarrod is a player I have been aware of for some time, having seen a lot of Championship football in my role as a summariser for Sky Sports in recent years. 
You could tell immediately that he had that spark and presence, and the qualities that would give him a great chance of playing at a higher level. And there are many players like that in the Championship. Too often, they are judged only on the level they are playing at, and people often don't take note of the fact that playing at a higher level, alongside better players, makes them more consistent.
I think David Moyes has proved throughout his managerial career that he has a skill for identifying promising young players in the lower leagues and then developing them into established, proven Premier League stars.
You look at the likes of Tim Cahill, Leighton Baines, Phil Jagielka and John Stones at Everton, and now Jarrod is another example of that. He actually reminds me of another former Hammers favourite, my old team-mate Mark Ward – brave, not frightened to get on the ball and try to make things happen, capable of getting behind defences and creating openings for others, and also not afraid to get stuck in and do the defensive work for his team.
Jarrod, for me, was by far the stand-out player in the Championship over the past couple of years, and I'm just so glad that we were the club who went and snapped him up. It's a recruitment strategy that I believe should always form a part of West Ham's approach – identifying the best young players in the lower leagues who can be nurtured and developed, because they are most definitely out there.