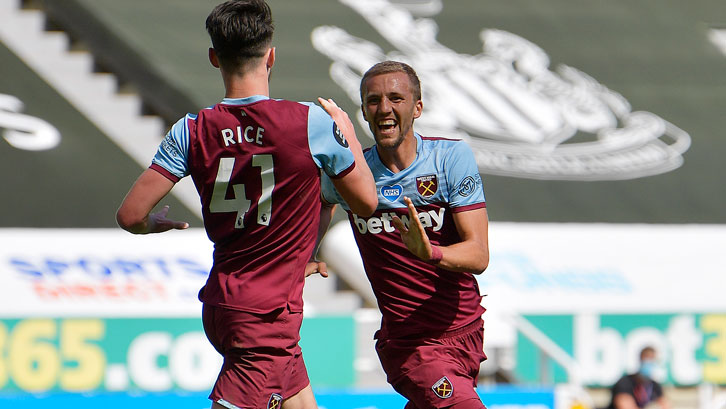 Tomas Soucek is showing West Ham United supporters exactly why he is the reigning Czech Footballer of the Year.
The 25-year-old midfielder was a standout performer during his time at Slavia Prague, with whom he won two Czech First League titles, two Czech Cups and impressed regularly in the UEFA Champions League.
And, after helping his country qualify automatically for the delayed UEFA European Championship finals, Soucek is now hitting his stride in a Claret and Blue shirt, following one superb performance and a maiden goal in the 3-2 Premier League win over Chelsea with another fine display and strike in Sunday's 2-2 draw at Newcastle United.
The imposing Soucek says his form is an illustration of his growing relationship with his teammates, on and off the pitch.
We need now to take three points at home and I believe in my team so I believe we can take three points against Burnley

Tomas Soucek
"I feel very good because now, after a long time [away from the team during lockdown] I feel settled into the team and the changing room so I feel great around the guys, my teammates, and now I think I have more space on the pitch so I am happy here," he told West Ham TV at St James' Park.
"I scored many times in the Czech League or Champions League with Slavia Prague and I wanted to score here, but in the first few games I couldn't score, so now it's great for me and I'm happy I could help my team."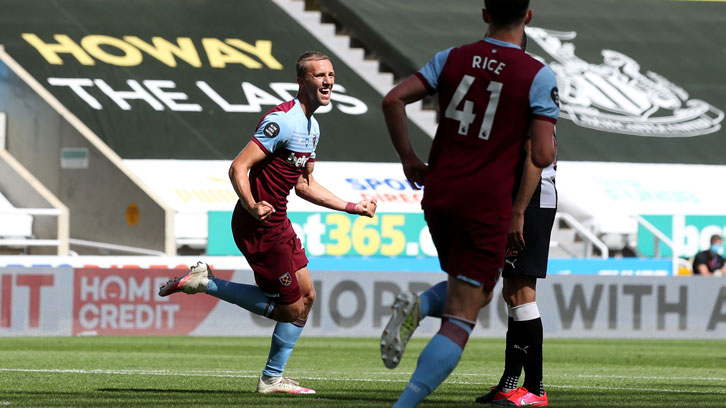 Soucek's delight at scoring for the second successive game was short-lived, as West Ham conceded an equaliser to Jonjo Shelvey within 90 seconds of the Czech's left-foot finish.
It was the second time the Hammers had relinquished the lead, having earlier seen Michail Antonio's goal cancelled out by Miguel Almiron, and the No28 says David Moyes' men need to improve their concentration levels if they are to stop dropping points.
"It was a really tough game, but we could have won it," he insisted. "We took one point, so we're not very happy because we came here and could have had three points.
"It was 2-2, but I think we deserved more points. Now we need to concentrate on the next game.
"We have scored five goals in two games, which is a good number, but the other team has scored four goals, which is too much. When we scored to go 2-1 up, we needed to concentrate more and get into our shape, but within 30 seconds we were back at 2-2. It was a bad moment, because when they got back to 2-2 they hadn't had any chances and we could have scored many goals, so we need to concentrate better in the next game."
That next game is at home to Burnley on Wednesday evening, followed by a trip to bottom-of-the-table Norwich City on Saturday.
Should they perform as they did against Chelsea and Newcastle, and improve those concentration levels, Soucek believes back-to-back victories are within West Ham's capabilities.
He concluded: "We need now to take three points at home and I believe in my team so I believe we can take three points [against Burnley], then we will go to Norwich and we will play very good, very well, and we will take the points there too."