First Team
David Moyes: It's time to prove what we are capable of

Following a morale-boosting late win over Chelsea at London Stadium on Wednesday evening, West Ham United manager David Moyes has called for renewed focus ahead of four crucial upcoming Premier League games in ten days.
That sequence starts with Sunday afternoon's trip to Newcastle United and, speaking at his pre-match press conference, Moyes spoke of his belief that the next ten days are full of potential for his squad.
 
Our players deserve a lot of credit
Wednesday night was a magnificent performance by the players. 
They kept going right until the last minute, and got us a winning goal right at the end. It was our first victory coming from behind this season. The players deserve a lot of credit. 
I said in our previous games I thought we had played okay. I'd have liked to have played better in them, but I think we hadn't done that badly – and I think the rewards for keeping at it, sticking to it, have shown. 
At this moment in time, Chelsea could arguably be the best team in the Premier League; they beat Manchester City last week, and we all had the chance to see how good Manchester City are on Thursday again, so I have to give our players a lot of credit for how well they played against Chelsea.
 
There is still room for improvement
We've come up against some really good teams recently who've had their targets set on the Champions League, and we knew it was going to be hard, but I have to say the players did everything they could and stuck at it. 
We hadn't scored, even though we had been creating chances in other games without taking them, but on Wednesday we scored three and maybe should have had at least another one. We had one ruled off which we still think is a goal. 
We were making chances, which was pleasing, but what we need to stop doing is conceding goals. Whether it be only from a penalty or a free-kick, we want to make sure we tighten up in that department.
I think we're a team who are capable of playing better than we've been doing. We've got those capabilities, but we have to prove it, and we have to make sure that we're not in the bottom three come the end of the season.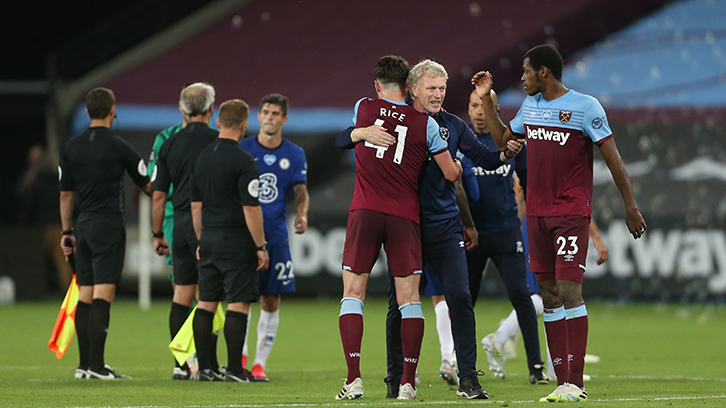 The next ten days are even more important
Winning back-to-back games in the Premier League has always been tough. Even in my early days in the competition, we used to try and encourage the players to aim to get two or three wins in a row – those results make a big difference come the end of the season. 
We realise the importance of the game against Newcastle, but not only this game; we've now got four games in ten days where we have to play well. We need to keep improving on our performances, adding a little bit to what we've done in recent games to try and get more wins.
We've got to win. We have to win our games to be a Premier League team. The win against Chelsea was great, but it doesn't keep us in the Premier League – we have to win more games.
I think we had a tough three games back. To play Wolves, to play Tottenham, then to play Chelsea - by anybody's standards, that would be seen as a tough run of fixtures. We've now got a run of fixtures where I think we've got opportunities, but that's all they are at the moment: opportunities. We have to try and see if we can take them.
 
Steve Bruce has created an exciting Newcastle side
I think Newcastle have some really exciting players at the moment and Steve Bruce is doing a brilliant job there. We watched them play very well against Bournemouth and they put in a great performance. It's always been a difficult game when you play Newcastle, but I have to say they played very well I thought in their last game.
It's a great part of the country, the North East. When Steve took the job there were so many doubters, but he's done an incredible job and everybody who doubted him has obviously been proven wrong, because he's shown how good he is. 
We know about Andy Carroll's capabilities. His career has seen him play at big clubs and he's been a big player, so I've got no doubt if he doesn't start, he'll play some part of the game. We'll do what we can to deal with him.
I've got to say Newcastle have looked a really strong side – an improving side, and one which we're going to have to play very well to get a result against.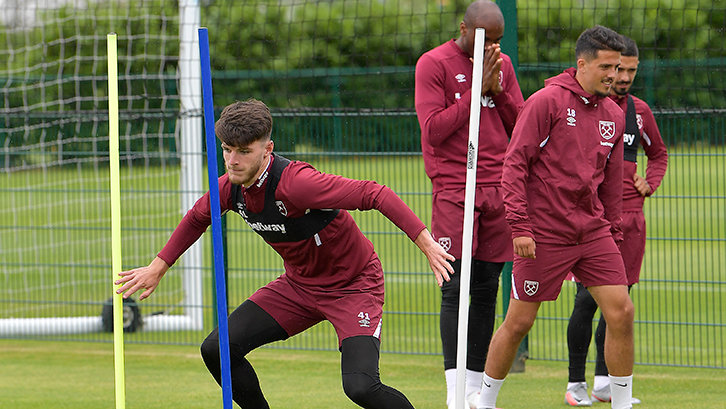 I want to create more memories
We're on a real high because of how well we played against Chelsea, the level of the performance, and what the result means.
I want the players to be really confident and feel really good. I want the supporters and the Club to feel good, and I'm trying to have more moments like this. 
We have to be realistic and say we've got another game coming up now – actually, four more in ten days – and many of those games could define where we end up. That one game against Chelsea won't define where we end up, it'll be more to do with how we play over the next four games.