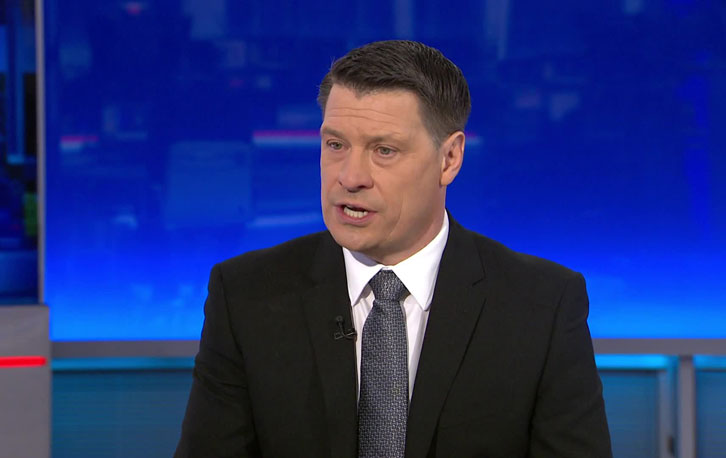 West Ham United legend Tony Cottee says mental strength will be vital to the Hammers' chances of beating Chelsea in tonight's Premier League debut at London Stadium...
There is no getting away from the fact that we are now firmly in a fight for Premier League survival that could quite feasibly go right to the very final game of the season. And given the position we are in, it's only human nature to look at the results of the teams around us and study their upcoming fixtures.
In that sense, because the four other teams closest to us, Norwich, Aston Villa, Bournemouth and Watford – at the time of writing – also haven't won a game since the season restarted, hopefully confidence among the lads has not been damaged too much.
And it is important to retain some perspective and reality around the games that really will determine how the season finishes for David Moyes and his team. Deep down, going into the restart, we knew these first few games were going to be extremely tough.
Wolves are a very capable and well-organised team who deserve to be where they are in the top six of the table, and in Adama Traore they have a player who is capable of winning a game on his own. 
At Tottenham last Tuesday night, I thought we saw improvements in the team's overall performance and signs that we have players who will be capable of making a difference in the crucial games that are coming up.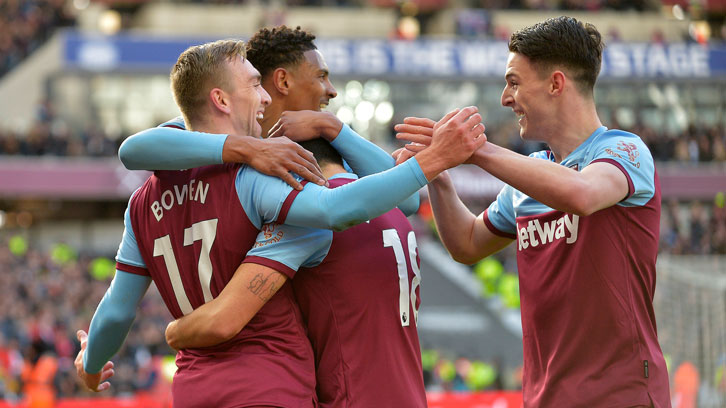 Declan Rice was particularly excellent in midfield, Jarrod Bowen showed quality and purpose wide on the right and Michail Antonio worked really hard as always. We created a few more chances than we had done in the previous match and, against another strong opponent, we were not completely out-performed.
The biggest frustration has certainly been our lack of cutting edge in front of goal. The injury to Sebastien Haller obviously hasn't helped – there aren't many teams outside of the top six who can lose their main striker and not be affected – and the team are trying to cope with that while finding some rhythm and cohesion again after three months without football.
It's almost like the first couple of friendlies in pre-season – you are trying to find the formula and system that clicks into place, and the more you play the better that connection between the players…except these are vital Premier League matches in a relegation battle rather than meaningless friendlies.
Going into this evening's game against Chelsea, I'm hoping that, having learned the lessons of the opening two games and with another eight days of work on the training pitch behind them, the players will be that bit more fitter, sharper and closer to their best.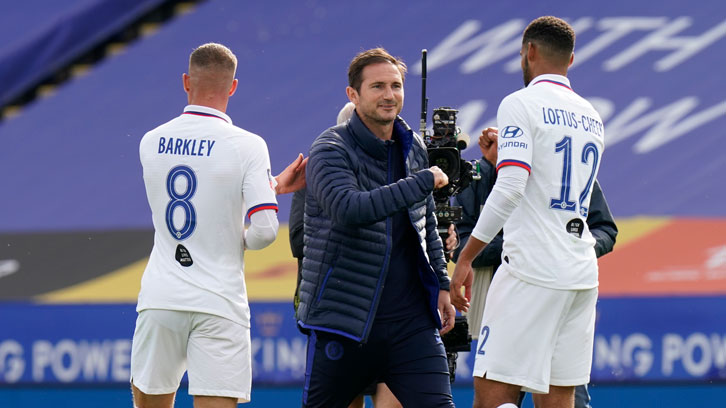 It will obviously be another difficult encounter. Chelsea have won their opening two matches after the restart, including a magnificent win over Manchester City, and they have real quality all over the pitch. However, we have already beaten them at Stamford Bridge this season, and their style might just suit us a bit more than playing against the likes of Wolves and Spurs.
I have to say, my old team-mate Frank Lampard – who was starting his career at Upton Park just as I was finishing mine – has done a fantastic job since taking over at Stamford Bridge, and he deserves a lot of credit for the work he has put in. After a fantastic playing career, it would have been very easy for him to sit in a TV studio and watch matches, but he has gone back to the grass roots to do his coaching badges and can certainly hold his head up high with the job he has done so far at both Derby and Chelsea.
It will be interesting to see how David Moyes lines his team up tactically tonight. But I do think that the midfield three of Mark Noble, Declan Rice and Tomas Soucek gives us a little more control and energy in the key area of the pitch. It is a set-up that has generally been used more in our away fixtures but, given the fact that home advantage doesn't apply anywhere near as much as it usually does, I think it could be that the manager sticks with that approach here at London Stadium.
The other crucial factor tonight - and in every remaining match until the end of the season -  will be mental toughness. I can not stress how important that is when you are a professional footballer playing at the very highest level. There is a perception that Premier League players have a comfortable, stress-free lifestyle, but you simply don't reach that level without a huge amount of mental strength.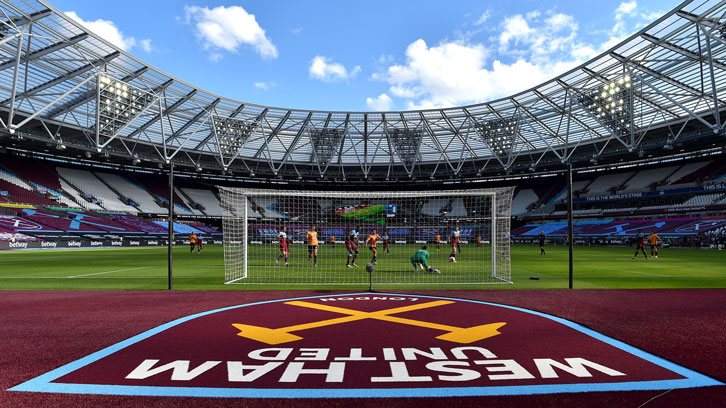 And at the moment, it's a different type of mental toughness that the players are used to. Playing in front of thousands of fans of course brings pressure, but that is a scenario you become used to and, when you feel confident and have belief in your form and ability, it is a pressure you can thrive on.
The players are having to cope with returning to competitive action after three months without football, the difficulties of trying to stay fit and in the right frame of mind during lockdown, getting ready for the restart without a proper pre-season or enough friendly matches, and now playing in front of empty stadiums but with huge scrutiny and coverage from the TV cameras and across the media.
It is so important that the manager and the players use their time together at the training ground to build that mental strength – almost creating a siege mentality that helps to block out the 'noise', the social media comments and the 24/7 news stream. If they can do that, and put all of their focus and concentration into the remaining matches, then I'm sure the positive results will follow as the players get fitter, sharper and more together.
And we all have to remain positive. I think, looking at these opening three matches, we would probably have said that a total of three points wouldn't have been a bad return. So if we can beat Chelsea this evening, then confidence should soar going into the next run of crucial fixtures.
125 years together - West Ham United
Just finally, I must say a few words about a very special milestone for West Ham United this week – our 125th anniversary. Personally, it means a lot to me, because my family history stretches right back throughout that existence, ever since Thames Ironworks FC was formed on 29 June 1895.
Both my grandads were at the famous 1923 FA Cup Final, my great uncle was a founding member of the supporters' club, and it is just something that has always been there, we are steeped in West Ham. It isn't a choice, you are born into it and it lives with you forever.
In life, you have your family and your health, which are the two most important things but, after that, for me and many others, it is West Ham. The last 125 years have been one long, rollercoaster ride, but the one constant throughout has been the supporters and the special identity that means so much to us.
There have been some incredible highs, and some terrible lows, but that replicates life itself, and whatever happens in the future, the Club will continue to mean so much to the future generations of supporters. Claret and Blue, through and through.