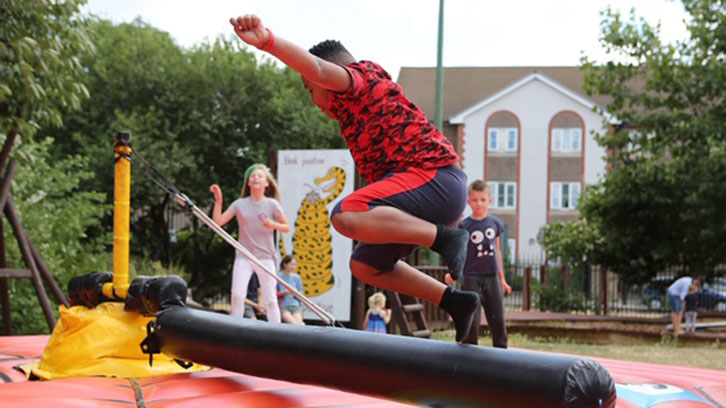 West Ham United's official charity partner Ambition, Aspire, Achieve provides opportunities for children and young people across east London. Here, founder Kevin Jenkins OBE reflects on four years of transforming lives, and looks ahead to transforming many more...
In the four years since we founded Ambition, Aspire, Achieve (AAA), we have been able to help transform the lives of disadvantaged and vulnerable young people in Newham and across east London by reaching out to them, building confidence, raising their aspirations and teaching them the skills they need to overcome their difficulties and achieve their ambitions. 
And today we are grateful to West Ham United for giving us the chance to use the words of three of our young people to explain more.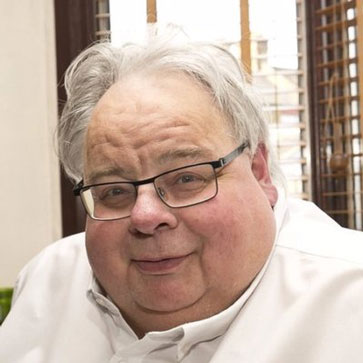 Jamie, who is 18, has been with us since day one, experiencing our care at first hand. He is now in the midst of an apprenticeship learning a trade in the field of building maintenance.
But we caught up with him on a week's holiday – spent helping out at our Terence Brown Arc In the Park in Canning Town.
"This volunteering helps me expand my skills and also allows me to give back to those who helped me when I needed it most. I learned the life skills I can now put to good use, helping other young people less fortunate than me. AAA helped me as a child and now I can see young people like I was, who I love to work with. It is very rewarding and helps us both grow," said Jamie.
Our activities include seaside trips, activity-based camping experiences, sailing and community heritage exploration. 
Jamie loved the sailing trips and said experiences like these provide a tremendous opportunity for children to explore possibilities they might not ordinarily have. Through them, they gain confidence and build self-esteem, giving them a firm foundation to bridge the gap between youth and adulthood. 
We also offer internships within our organisation to provide hands-on experience and build skills. The one to one work with disabled and disadvantaged young people is vital and is helping us change lives.
Many children in our communities need help realising their ambitions. There is so much they can aspire to and what they can achieve is incredible.
Ayesha, 17, has been with us receiving services from the age of 14, and is also volunteering and working with children.
She said: "I love being with young people and I love seeing them develop. They were nervous as of course I was when I first came. But the staff gave us so much love and care, it enabled us to grow. I love the arts and crafts and I also love our All Stars Cricket. It's great to pass on tips to people who need them, and I thank everyone involved with AAA for helping change my life."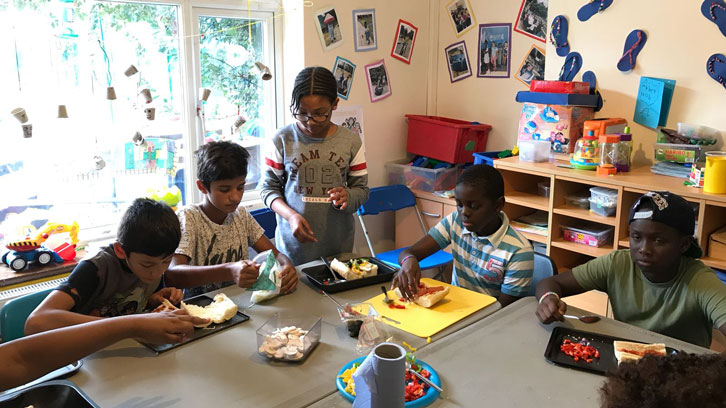 AAA is proud to be one of West Ham United's official charity partners. Our association with the Irons is huge. Former Chairman Terry Brown is our patron and he has been so supportive in helping the charity grow. We regularly work in partnership with the West Ham Foundation and we are based in Hermit Road Park, which was Thames Ironworks FC's home ground in the late 1890s. 
Another youngster Shannise, 15, has also been with us quite a few years. "AAA has given me so much, so to volunteer means I can give something back," she said.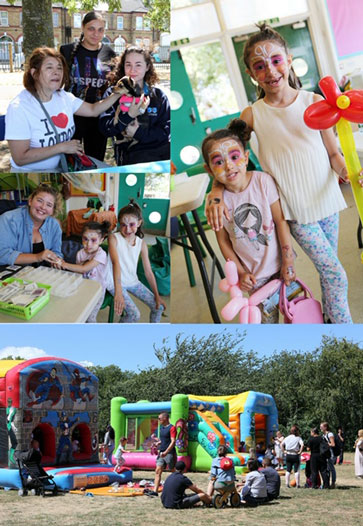 "I love the camping and sailing – though it was cold on the sea around the Isle of Wight! But I remembered to wear layers and more layers!  We know there are younger people who are less fortunate than ourselves and what we have learned has become a way of life. We get so much out of volunteering ourselves."
As trustees of AAA, we are so proud of these young people who are helping us to carry out our mission. 
The one-to-one relationships with the young people are inspirational.
I have seen first-hand how this is transforming lives. AAA can help achieve positive change for Newham's young. Hundreds of children take part in a variety of activities all year round.
We believe AAA can help achieve positive change for Newham's young people.
We are working with disaffected young people, trying to help them bridge into adulthood and expand their lives, and in some cases, keep out of trouble. It's about giving opportunities as well as support.
So far, we have been able to provide intensive support and rehabilitation, mentoring and guidance. This will continue to expand.
During lockdown we have continued to support the most vulnerable and at-risk children, through delivering weekly food and activity parcels and regular phone calls. We have provided respite for disabled children and our outreach teams have maintained social distancing contact with young people on the street offering guidance and advice.
From today, we are reopening more services. We know that the need for AAA is greater than ever before as ever increasing evidence confirms that those who were already vulnerable and poor, have suffered the most over the past three months. 
Inspired by Jamie, Ayesha, Shannise and their peers, we will rise to the new challenges and continue to make a difference and change the lives of young people in the future.
SUPPORT AAA
More information – theaaazone.com
Make a donation here
Call – 07860 487727 
Email – [email protected]