Opinion
'A model of consistent dominance' - Tomáš Souček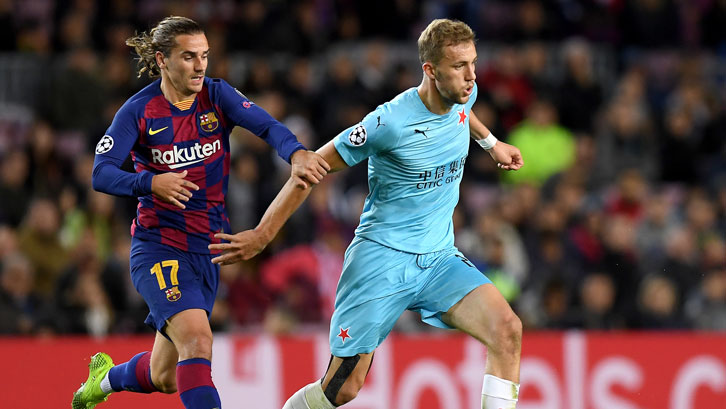 Czech football writer Tomáš Daníček profiles West Ham United's new signing Tomáš Souček...
For the past two years, Slavia Praha have been led by one of the smartest coaching minds in the Czech Republic, Jindřich Trpišovský, and so the team is built to succeed thanks to a superior system rather than star power.
Yet, if the fans were to slap the 'irreplaceable' tag onto one player, they wouldn't think twice and point at Tomáš Souček. He wasn't just the club's captain, he was pretty much the epitome of what Slavia, as a football team, now stands for – diligent work, smart movement, strong mentality.
Souček was someone Slavia could seemingly always lean on, a model of consistency and consistent dominance that had no match all across the country since the start of 2018/19 season.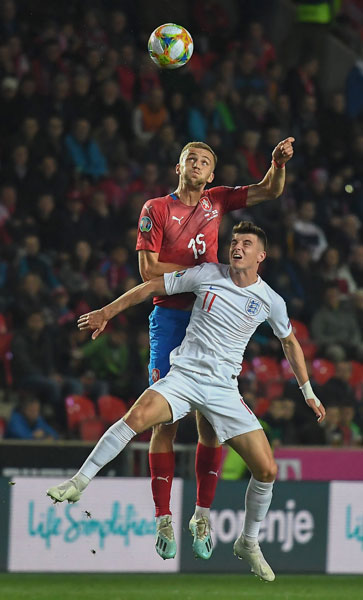 Once Slavia lost two physical centre-backs this past summer in Simon Deli and Michael Ngadeu-Ngadjui and the team became physically shorter and considerably weaker in the air, Souček stepped up to be the solution; whenever the team found itself on the back foot, he'd often drop back in between both centre-backs, win a few headers, make a few crucial clearances, help the build-up, and instill some confidence in the side.
When his frequent midfield partner Alex Král left for Moscow eight rounds into this league season in September, Souček stepped up, found his groove and earned his team's Man of the Match honours in four consecutive league games after scoring five goals and creating seven goalscoring chances.
His calm demeanour on and off the ball was instrumental in helping Slavia to a whopping 13 clean sheets in his 17 league apperances this term.
Souček is also decidedly clutch. In 2018/19, he scored in five of the six encounters with the two biggest title rivals, neighbouring Sparta and Viktoria Plzeň. He chipped in with another goal against their Prague arch rivals in September. Further, those strikes were either go-ahead goals, game-winners or late equalisers.
In the Slavia circles, he's commonly known as the 'Sparta slayer'. At this point, it's very much a case of the certainties in life being 'death, taxes and Souček scoring a set piece goal vs Sparta'!
As a player, Souček may not be an explosive runner, but he is a player whose distance-covered statistics are consistently at the top. He often tops 12km in a match and hardly ever appears to be out of breath.
He is also a smart player and is positional play and anticipation are of the highest quality. He often appears to be one step ahead of everyone else on the pitch, while his percentage of duels won is among the highest in European football.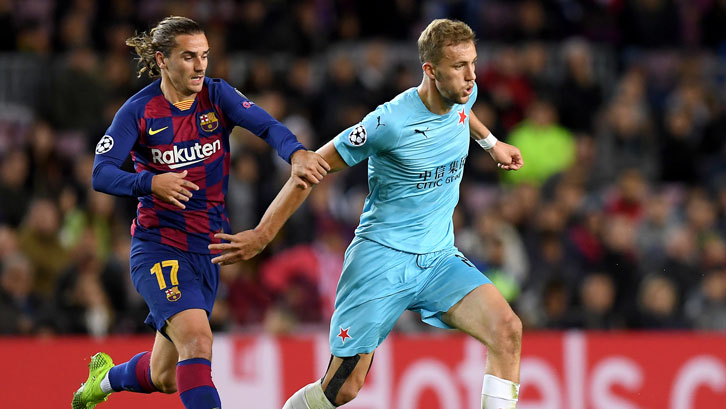 At 6ft 4ins, he is also a dominant force in the air all over the pitch, while he is also technically proficient and has a good range of passing, often collecting the ball from his defenders and starting the build-up.
And, as his goalscoring record suggests, he is also an accurate shooter, hitting the target with almost half his attempts and regularly getting forward from his central midfield position into the opposition penalty area.
Overall, Tomáš Souček is a giant figure, providing a shield for his defence and the ability to both build attacks and convert chances.
*Follow Tomáš Daníček on Twitter @CzechFooty