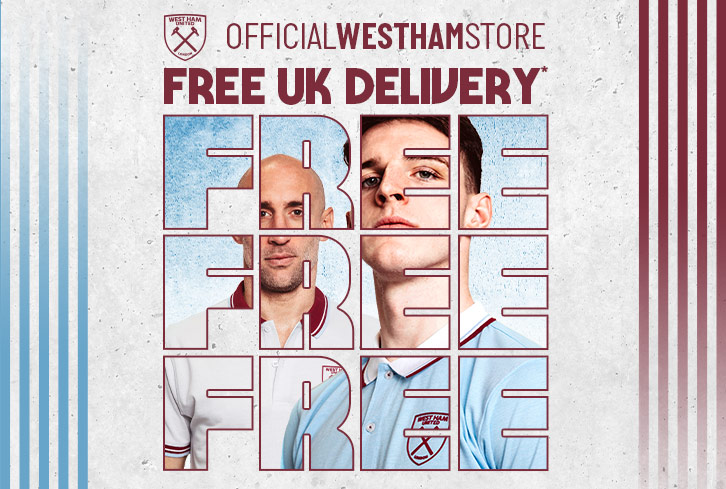 Pay day is here, and to celebrate we're offering you free UK delivery on all orders placed this weekend!
Shop at officialwesthamstore.com before midnight on Monday, and there'll be no extra charge for postage.
So, whether you're looking for replica kit, our new 2020 Umbro training range, Hammers fashion, souvenirs or more, head to the online store now.
You can shop 24/7 at officialwesthamstore.com or visit us in store at London Stadium, Liberty Romford, Lakeside Thurrock or Basildon Eastgate.