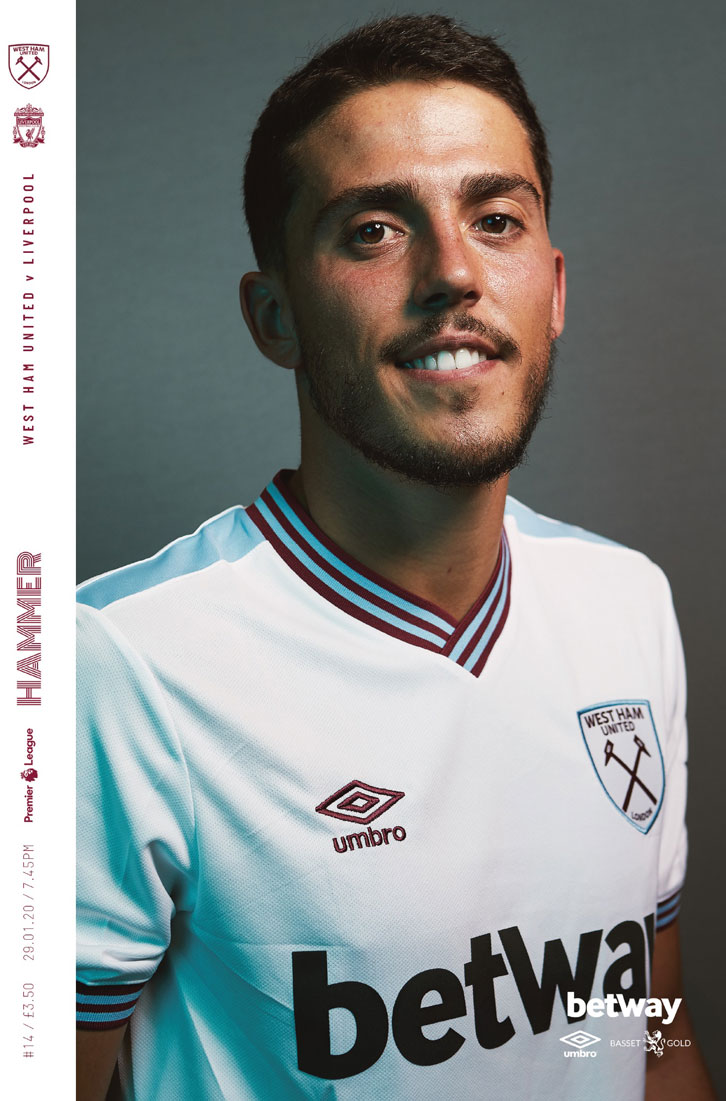 Next time you are browsing the stalls at Brick Lane Market, strolling through Hyde Park, admiring the views from Greenwich Park, wandering past Tower Bridge or riding the London Underground, keep an eye out for Pablo Fornals!
For anyone who follows him on social media knows, West Ham United's Spanish midfielder spends his spare time exploring the city he now calls home, London.
When he is not scoring or creating goals in Claret and Blue, joined by his girlfriend Tania and the couple's cocker spaniel Kira, Fornals loves nothing more than leaving his apartment in Canary Wharf and exploring the capital.
For the 23-year-old, life is very different to the one he knew in his home city of Castellón de la Plana, situated 50 miles north of Valencia on Spain's east coast.
Now my girlfriend and I are in one of the best cities in the world, so why not meet the city!

Pablo Fornals
"Two years ago, I was living in the city where I was born and I was surrounded by my family, my grandma, my friends and I'd stay with them all the time, but now my girlfriend and I are in one of the best cities in the world, so why not meet the city!" he smiled.
"On Sundays, I like to go to the city markets. I think Brick Lane and Shoreditch are amazing. I love going to Brick Lane because there are many crazy things going on, with people singing and doing human beatbox, or selling different types of food!
"I must have been to Tower Bridge about 20 times, because everyone who comes to visit us wants to go to see it!
"We also like to walk around the centre of the city and visit places like Hyde Park and Camden, too, or go to Greenwich and take in the lovely views. Our dog, Kira, who is a cocker spaniel, absolutely loves it whenever we go to the park!"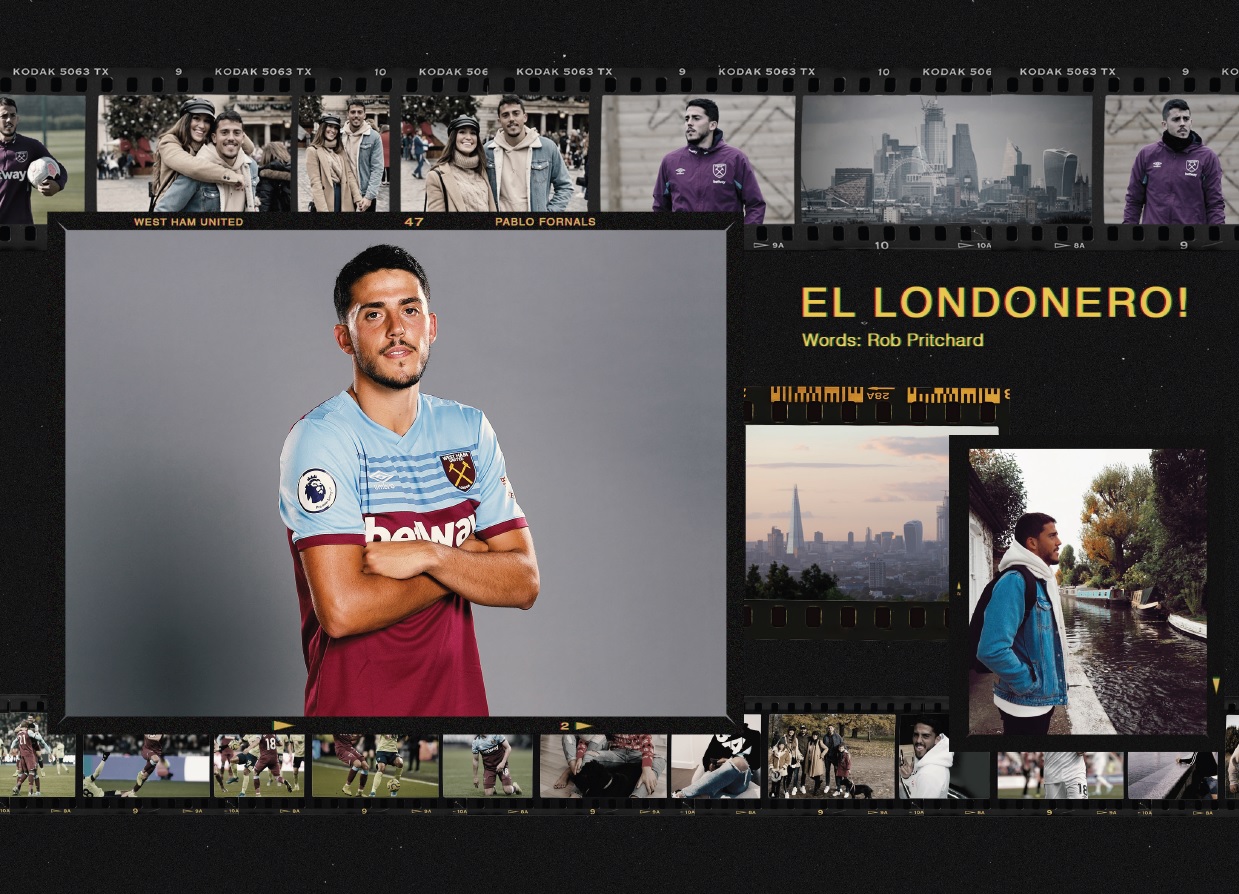 As his profile in this country grows with every impressive performance he puts in for the Hammers, Fornals can expect more and more people to recognise him when he is out and about.
But the amiable Hammer does not mind that one bit, as he would rather they were out and about than sitting on their sofas watching television!
"We take the Tube wherever we go and use my Oyster Card, although it is very expensive!" he laughed. "I don't get recognised too often, but when I do the nice thing here in England is that people give the players a lot of respect and, if they want a picture or an autograph, they wait until you have finished what you are doing for a nice moment.
"I think it's a big mistake for anyone who stays in all the time. In Spain, it might stay light until seven or eight in the evening at this time of year but here it is dark by three-thirty or four, so if you don't go out you will have finished all of Netflix and Amazon Prime before you know it!"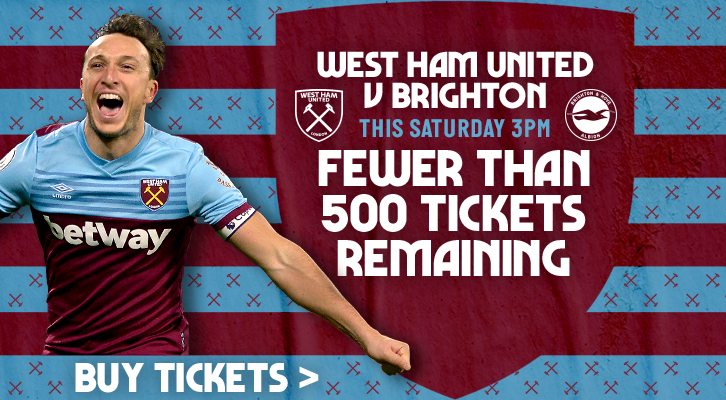 Fornals dons the cover of issue 14 of West Ham United's 116-page Official Programme – Hammer – for the 2019/20 season.
The eye-catching publication sees the Club make a move away from the traditional format to produce a football magazine that will maintain supporters' interest long after the final whistle.
With cutting-edge design, exclusive interviews, attention-grabbing opinions and eye-catching photographs, plus the regular news, columns and statistics and insightful content from across all areas of the Club, Hammer is the definitive Claret and Blue publication for West Ham fans.
Priced at just £3.50, Hammer is also the best-value matchday magazine anywhere in the Premier League and will be available in and around London Stadium on Wednesday!