West Ham United manager David Moyes met with members of the media on Tuesday afternoon as he looked towards Wednesday evening's Premier League game against Liverpool at London Stadium.
From the challenge of facing such top-quality opposition, to his players' mentality and his personal drive to win every single game, Moyes covered a wide range of topics at his pre-match press conference…
 
There's no disputing Liverpool are top-quality opposition
It would be easy to say how difficult the challenge is, but I think it's a challenge we have to attempt to relish.
Nobody at this moment in time has beaten Liverpool so that is something that we have to aim to do. We'll attempt to do that, but obviously we know their quality.
I don't think I can give you too many weaknesses in the Liverpool team. First of all, it would probably alert them to what I'm thinking, but there are also very few weaknesses in a team that wins the Champions League and a team that wins the World Club Championship.
From that point of view, I think everybody's well aware how difficult the challenge is. But everybody gets the chance to throw a punch somewhere along the line, and sometimes you can get a lucky one. We've got to make sure we get the lucky one.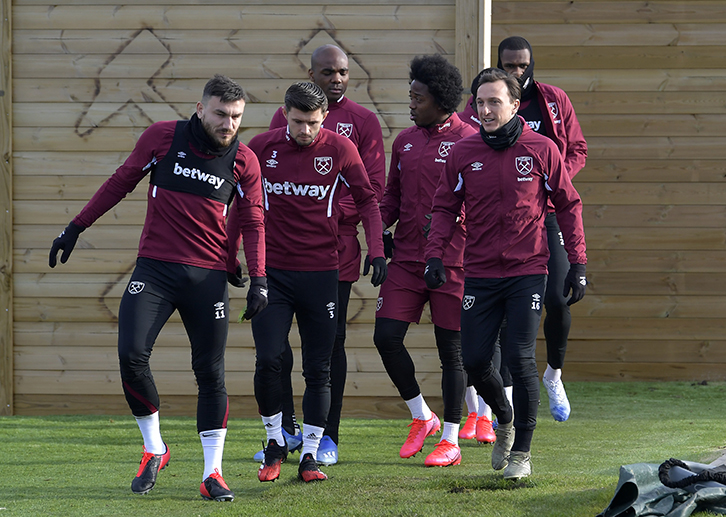 The players are aware of their responsibilities
Mark Noble knows the Club inside-out. He is questioning all the players, he's digging them out, but that's what good leaders do. You don't want it to always be the manager. He's doing everything he can to get the players rallied and focused.
We're all well aware of the difficult period we're in at this moment in time, not just in terms of difficult results, but with the games we've got coming. He's helping me do my job well.
[I'm pleased by] the team spirit within the squad and also their willingness to dig each other out as well. They're not letting anyone get away with it – they're trying to make sure everybody's responsible for their jobs. 
There'll be times when players don't play well, there'll be times when players make mistakes, but I think collectively, for me they've shown a positive attitude. They've been really honest in their work, and they're trying their best to get us results.

We have to get back on our feet
We have to play better than we have done, but it was only a week or two ago that we were unlucky to lose to Sheffield United, by a mistake, and up until the 80th minute it was only 2-1 at Leicester City. 
We had beaten Bournemouth 4-0 and drawn with Everton and probably should have got a slightly better result. The cup result has probably set us back a bit and is disappointing, but a lot of teams get knocked out of the cup. 
There were a lot of things that were more positive but, obviously if you get knocked out of the cup, you feel a knock. The job is to try and pick up confidence and show a better performance and show a bit of progress. Obviously losing to West Brom wasn't progress, so the job now is to get back on it and pick it up.
Some of the players have been here before, but we will need to pick up points as we go along. We're not kicking ourselves on and we know we have to do that. We have to kick on and there's a lot of teams scrapping it out for it. I do believe that we're capable.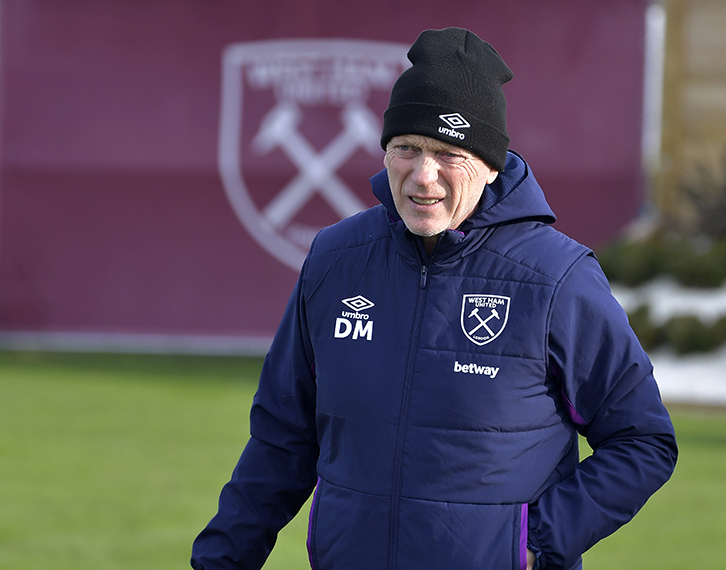 I've always told my players I expect to win
I've never gone into any game not expecting to win as a manager. I've always said I expect you [the players] to win. 
Quite often, you don't always win, but that's the attitude I've got going into this game as well. I expect the players to go out there and put a show on and try and win. If that's by a set-piece or a flukey goal, I wouldn't really be bothered, and that's been my attitude all through my football career: we have to win.
There's quite a strong group of teams at the bottom end of the league. A lot of them are playing each other at the moment and taking points from one another. We're in a period where we're playing teams at the top end of the league. It's going to make it difficult for the next three or four weeks.
This gives us probably the biggest challenge because we're in a really tough period of games, but we're well aware of those difficulties and we'll do everything we can to get points where we can.