Charities
Hammers to recognise Blesma at Liverpool game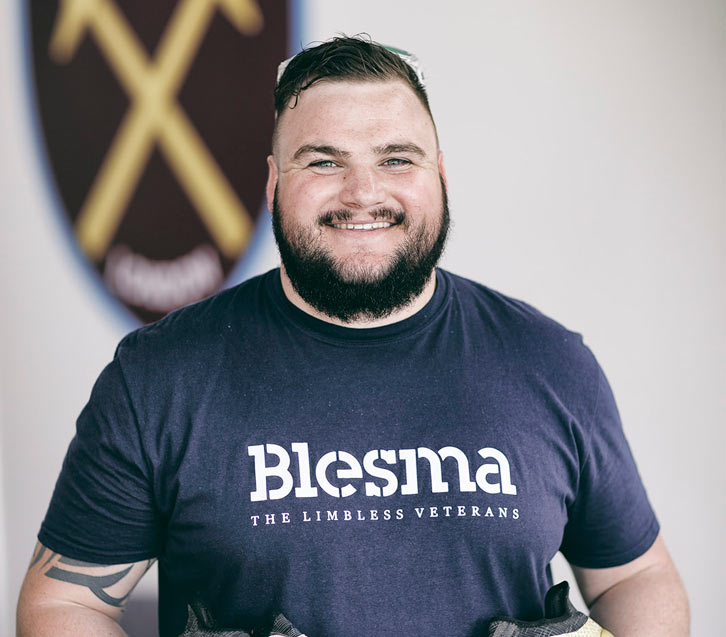 At Wednesday's game against Liverpool, we will recognise the work our Official Charity Partner, Blesma, is doing to support injured veterans...
Of the 18,000 charities to be born out of World War One, only ten survive today, Blesma is one of them. Some 40,000 British Servicemen came back from the Western Front having suffered life-changing injuries. There was no National Health Service then, so to fill the gap these veterans came together as local networks, sharing their knowledge, supporting each other and lobbying for better employment opportunities for the war disabled. 
These groups later became Blesma, The Limbless Veterans. 
Opportunities for the injured veterans have come a long way since then, however recent conflicts have also caused a new generation to feel the impact of war, who will need our help as they face the long and difficult journey ahead. 
Today Blesma exists to guarantee that our limbless and injured veterans and their families are supported for life. Blesma provides its Members both young and old with the latest advice on prosthetics and benefits, as well as life-changing rehabilitation activities. From those who fought in WW11, to young men injured in recent conflicts like Matt, Blesma works to make sure no limbless veteran is failed, forgotten or left behind.
Case Study - Matty Woollard
West Ham super fan Matty was deployed to Afghanistan in 2007, when he was just 18 years old. He had only been in action for six weeks when he triggered three anti-personnel mines stacked on top of each other, causing him to lose his right leg below the knee.
What made you want to sign up?
"All of my family are lorry drivers, but I knew I wanted something different- I can't sit down all day. I signed up when I was just 16 years and nine months old- the youngest you could be. I never had a Plan B. I had been in the Army Cadets and knew from the start that I liked the discipline, the family, the routine… it offered something I wasn't getting in school. I never knew what I wanted to do besides the Army."
Did you ever think something might happen to you?
You think that if something does happen it will be the end of you. If you get hit, you won't come home. You just think that. I never prepared for a lifelong injury. I was so young that I didn't know any amputees or anything beforehand. I was the first and only amputee of that tour. I wasn't expecting that. I was more prepared for the end of me than losing my leg.
I could see immediately that my right leg had gone below the knee, but I was also having to hold my left leg together as it was split open with the muscle hanging out. My arms and hand were damaged too, and I've had to have several skin grafts since.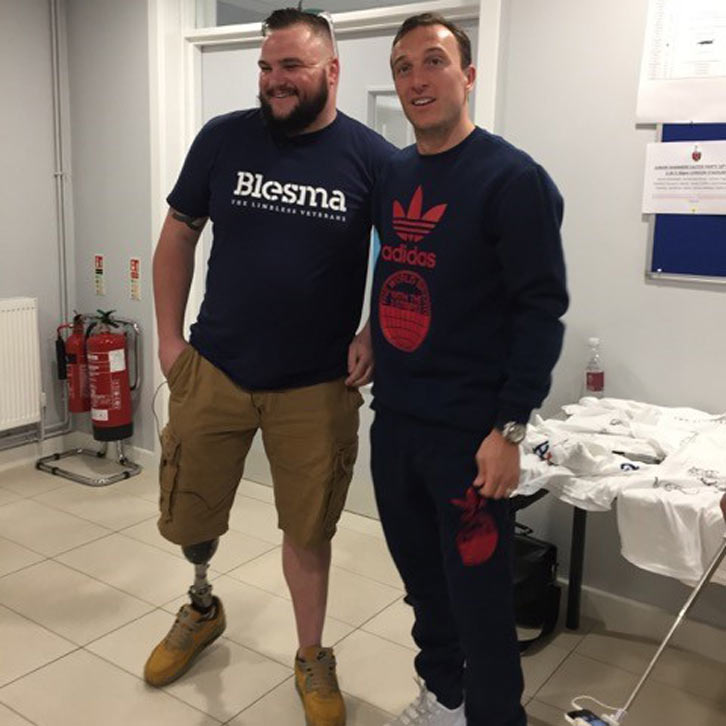 When did you realise the extent of your injuries?
In hospital, because I was bed bound, I didn't know if I was going to be able to stand on my left leg either. I thought I'd be in a wheelchair forever. I thought how am I going to do that? I need to be up and about doing things.
When did Blesma come into your life?
Blesma was there right from the start. A lovely guy called Keith came around and told me about Blesma. The second time he brought along with him another amputee, Steve Gill. That was almost as terrifying as it was rewarding! I saw this guy - a real big character - cutting around on two false legs with a walking stick. I thought 'If he can do that I'll be fine!'. He was covered in tattoos from head to toe, I was scared as a little 18-year-old! But he told me about single amputees and what they can achieve, talked me through prosthetics. That day changed the rest of my time in hospital - I had an inspiration then.
What does being a part of Blesma mean to you?
"You name it- Blesma have done it. When you are injured you feel like the only one, but Blesma helped me meet other wounded guys. They gave me, drive, motivation, the get up and go! Thanks to Blesma I am now a fully qualified ski instructor, they have even helped with my CV so I am back in work."
Blesma needs to raise £5 million in 2020 to continue this vital work. You can help them to do this by texting 'WHFC' to 70085 to donate £3. This costs £3 plus a std rate message.
Thank you.