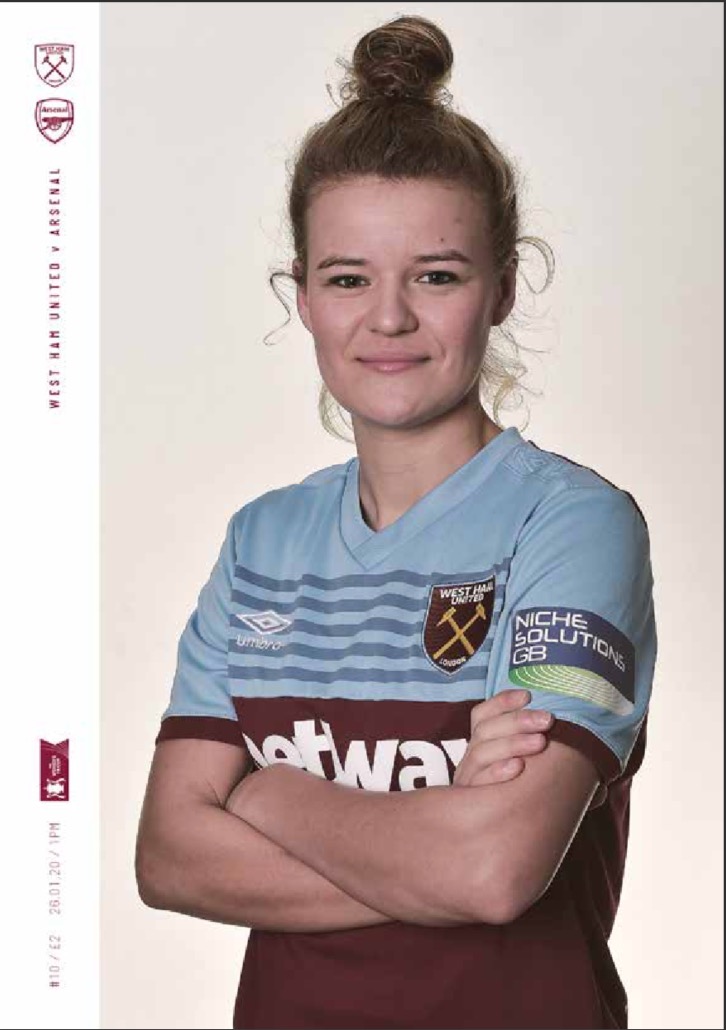 For one West Ham United women's star, just the opportunity to play in the FA Cup on Sunday will be a moment worthy of remembering forever.
Esmee de Graaf suffered a nasty ACL injury in December 2018, ruling the Dutch international out of action for almost a whole year, including the side's incredible push to the FA Cup Final at Wembley Stadium last May.
Returning to the pitch just a few short weeks ago, De Graaf could only watch on as her teammates saw off the likes of Blackburn Rovers, Huddersfield Town and Aston Villa, before playing Reading in the most incredible of semi-finals.
"My injury happened during training last December and I knew straight away that it was bad," De Graaf recalled. "I was in so much pain and I went for an MRI. It showed that the ACL was still attached but it needed surgery and I knew I was going to be out for a long time. 
"Because of the injury, I missed out on playing in the FA Cup, so I wasn't involved in any of those matches, which was really sad.
Hopefully we can beat Arsenal and have another memorable journey in the FA Cup. The magic of the FA Cup is that you never know.

Esmee de Graaf
"I was back in Holland doing my rehabbing, so I couldn't be at the semi-final away to Reading. I was watching all the updates on Twitter with my Mum in the kitchen, back at home. That penalty shoot-out was so nerve-wracking! I kept refreshing the page and, when it showed that we had won and Cho so-hyun had scored her penalty, my Mum and I went mental!"
Now back in the team, training regularly with her squad, and competing for her place, De Graaf is targeting another FA Cup run with West Ham United. 
After sitting at the back of the dugout for the Final last May, the No17 has a taste for what this illustrious competition can offer. And now, De Graaf wants even more. 
With the reigning league champions and current division leaders, Arsenal, standing between West Ham and the fifth round, there is arguably no better way to make a debuting memory in the world's most prestigious club cup competition.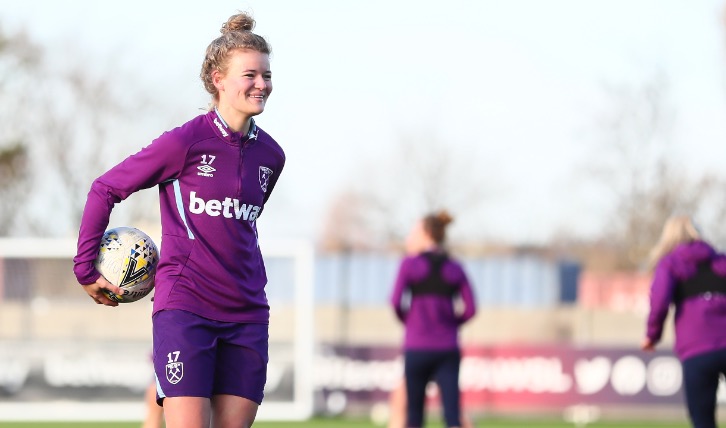 "I sat behind the bench and I got goose bumps when the girls walked out and the pyro went off," De Graaf added. "It really spurred me to get back playing. Of course, we lost, but everyone was so proud. And rightly so. To reach the Final in our first professional season was unbelievable.
"Hopefully we can beat Arsenal and have another memorable journey in the FA Cup. The magic of the FA Cup is that you never know. Anything can happen in one game. You see it across men's and women's football. In this competition, anyone can beat anyone. Lower league teams can beat Premier League teams and there's no reason we can't beat Arsenal.
"They are a big club, they won the league last season, and they have amazing players. But we believe in ourselves and we know anything can happen. We want to make more FA Cup memories and I couldn't think of anything better for my first FA Cup game!"
Esmee de Graaf is the cover star of this Sunday's Official Matchday Programme, against Arsenal. Check out the full exclusive interview with the Dutch international at Rush Green Stadium for just £2 this weekend!